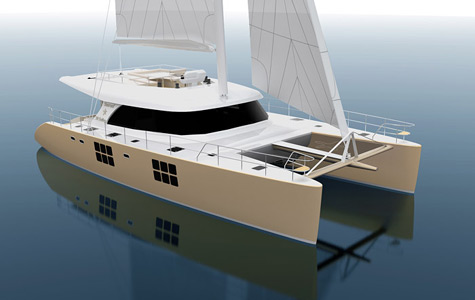 Sunreef Yachts have done it again. It has manufactured a new boat that fits the family setting. The Sunreef 58 catamaran is a small vessel that may or may not require any crew. This is entirely the owner's choice. It is small enough to be maintained by close family members thus ensuring privacy during the trip. The naval architecture and interior design are the work of the skilled personnel at Sunreef Yachts. The boat is in the process of manufacture and is close to completion. It is set to be launched in 2011.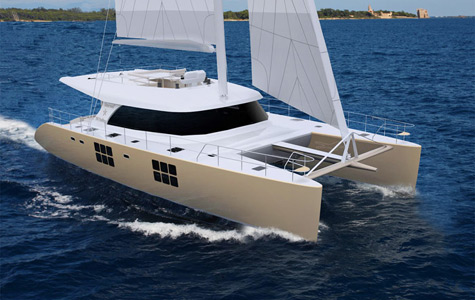 Sunreef yachts are a family concern owned by a French family. They are located in the famous shipbuilding port of Gdansk in Poland. It began operations in the year 2000 and has since built more than 50 vessels. The firm has a reputation for building luxury super yachts ranging from 60 to200 feet in length. All their boats are custom made. They have one thing in common; they are designed for the ultimate comfort, safety and joy of the owner.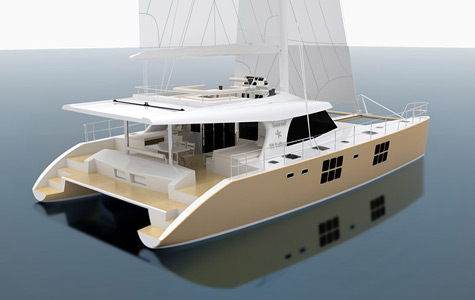 The Sunreef 58 catamaran has been built in response to customer demands. As stated earlier, Sunreef Yachts have in the past been constructing big yachts and super yachts for its rich clientele. However, they are now also catering to the small boat market for families that desire to have a private outing. Now small boat clients have the advantage of enjoying the high quality work of the Sunreef brand.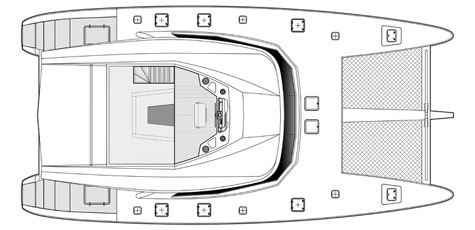 The Sunreef 58 has being built to the highest standards using composite materials. Vacuum infusion is also being used in manufacture of the boat. It has capacity to hold 8 or 9 guests, with 2 people sharing a cabin. All the cabins are located in the lower deck. Each cabin is fitted with its own washroom facilities thus maintaining the guests' privacy. You only get to share these facilities with your cabin mate.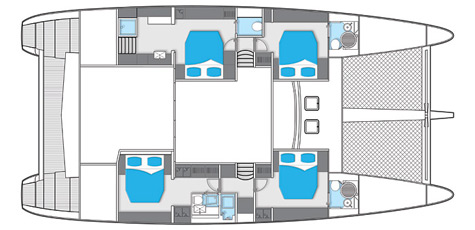 The cockpit area is also quite spacious. It has a large lounge that allows sunbathing for your guests. It also has a storage area where one may keep important items such as spare furniture and extra utensils. It has a guest lounge from where the guests can relax and enjoy their drinks while taking in the spectacular view outside as the boat sails along.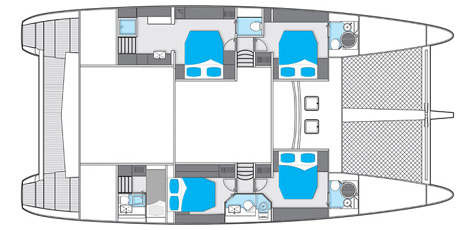 The fly bridge is tastefully designed with one helm station and a seating area. The interior design incorporates the wishes and desires of the client. Sunreef Yachts has a very competent team of interior designers who advise on available design options to choose from.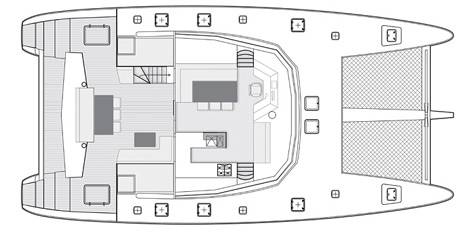 The Sunreef 58 is about 19 meters long. Its beam measures 18 feet. The craft is quite light in weight. It's displacement weight is only 26 tons making it a very light craft. Sunreef 58 is fitted with two engines each having a capacity of 75 HP. This boat can travel a considerable distance since it has two fuel tanks each with a capacity of 700 liters. The Sunreef 58 is also fitted with two water tanks, each with a capacity of 390 liters. It has a mast clearance area of 90 feet.
Specification of the Sunreef 58 catamaran:
Length: 17.68 m / 58.00 ft
Maximum Beam: 9.2 m / 30.18 ft
Draft: 1.65 m / 5.41 ft
Displacement: 26 t
Main Engines: 2 x 75 HP
Fuel Capacity: 2 x 700 l / 2 x 184.92 gal
Fresh Water Tank: 2 x 390 l / 2 x 103.03 gal
Main Sail: 118.00 m² / 1270.14 ft²
Naval Architecture: Sunreef Yachts
Interior Design: Sunreef Yachts
* * *
Related links:
Sunreef Yachts
Photo: sunreef-yachts.com