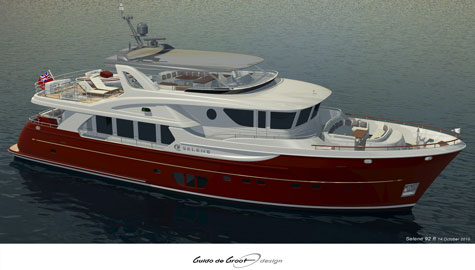 Selene Ocean Trawlers presented the new Selene 92 Ocean Explorer range. The first yacht of the new series is now under construction and work is well underway on her hull plug and tooling.
The Selene 92 is the result of a multinational collaboration of designers and architects under Howard Chen with renowned Dutch architect Guido De Groot and a group of International consultants.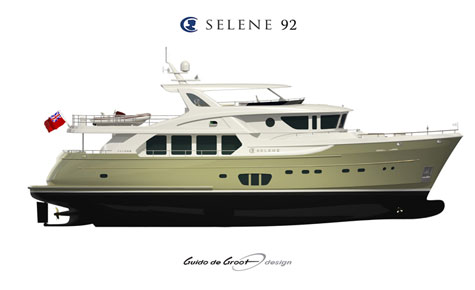 The first Selene 92 Ocean Explorer combines a number of Selene family characteristic features: powerful raised pilothouse, Portuguese bridge, and bulbous bow. But a contemporary twist is also apparent in the addition of the large side windows in the hull and stainless steel anchor pockets.
The new superyacht takes the simple and proven concept of the fuel efficient and seaworthy long range yacht to a new level of luxury and with all of the advantages of GRP construction.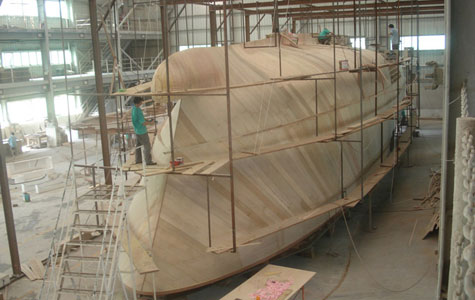 The first Selene 92 Ocean Explorer will be delivered in 2012 to the Mediterranean where she is expected to debut at the Monaco Yacht Show.
* * *
Related links:
Selene Ocean Trawlers
Photo: selenetrawlers.com