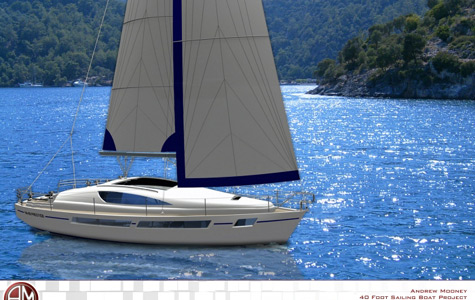 The AM 40 Prestige is a cruise vessel, designed by Andrew Mooney, which is intended to provide the user with a sense of refinement and luxury, whilst also providing good performance, such as a high level of motion comfort, despite the relatively wide beam of 4 metres.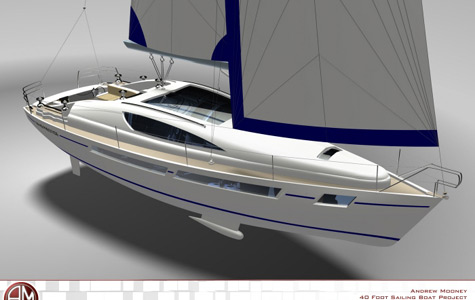 The design of the AM 40 consists of a more contemporary aesthetic than is normally found on sailing vessels of this size. The overall form of the cabin structure is very sleek and modern, and is intended to be more visually appealing than is normally the case with similar sailing yachts, as more emphasis has been placed on the aesthetic design of the vessel.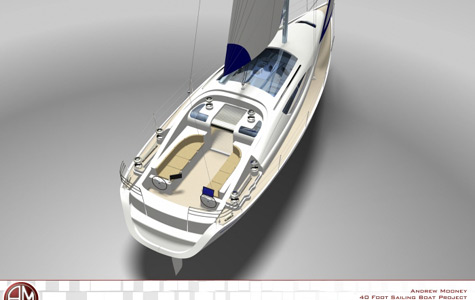 The forms of the windows, situated on the cabin structure are very sleek, pointed and aggressive, all of which are factors which have ultimately lead to the creation of a visually dynamic and exciting aesthetic, which would prove attractive to the user, and would subsequently allow the Prestige to stand out when being compared with other similar vessels currently on the market.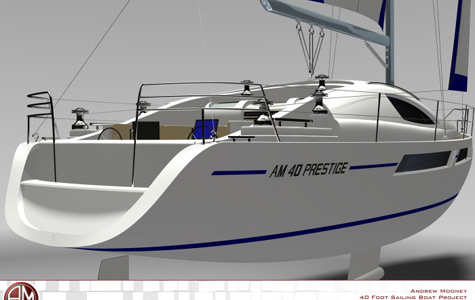 The exterior design of the AM 40 is therefore both well refined and unique, in that it represents an overall design which is different to that which is currently seen on the vast majority of 40 foot sailing yachts.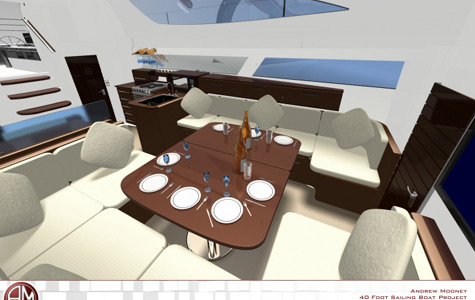 The interior of the AM 40 Prestige has been designed with the intention of being as luxurious and user friendly as possible, given the limited amount of space available. Despite the difficulties presented by the restrictions in space, the interior of the vessel has been designed in such a manner as to accommodate the various different users as best as possible.
The overall design of the interior of the Prestige is that of an elegant and highly luxurious vessel, which provides a unique, refined, and high quality user experience.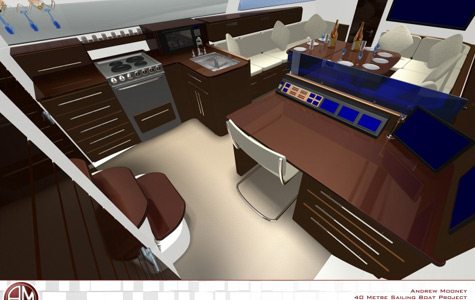 * * *
Related links:
Andrew Mooney
Photo: andrewmooney.com