Astheimer Ltd in cooperation with Quicksilver presented the second boat in their just launched new range "Activ". The Activ 675 Open easily switches from water sports to cruising so that you can truly enjoy all the freedom of being on the water.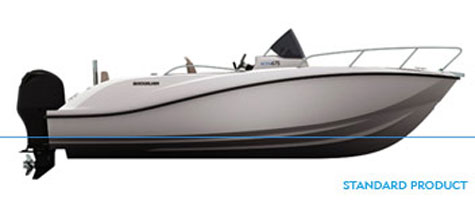 The wide and open design of the bow adds to the excellent walk-around space on the boat making getting around safe and easy. High-level free boards, firm handrails and the inherent structural integrity of the design add to your feeling of confidence.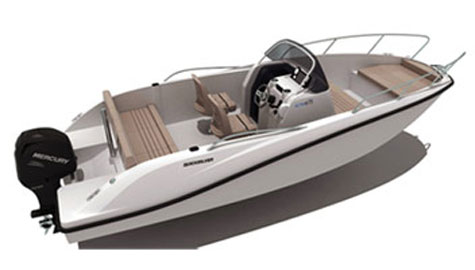 Access to the boat is quick, simple and safe with the hinged rear port seat that rotates forward. While getting into the water is equally easy with twin rear bathing platforms. Or if you want an exhilarating blast on the water there's a removable ski pole as standard. While the open design of the bow is perfect for a sport of fishing.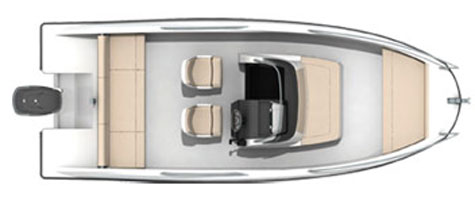 The generous and comfortable seating up front quickly folds over to connect with the seating in front of the cockpit to create a sun pad for a little sun worship. Deep seats and well-padded cushions at the stern complete the picture. And high performance vinyl with a tactile, natural feel adds style and comfort.
Specification of the Activ 675 Open:
Length Over All: 6.5 m
Length of Hull: 6.26 m
Beam Maximum: 2.55 m
Draft Hull with Max Engine: 0.42 m
Dry Weight: 1050 kg
Fuel Capacity: 135,000 l
Water Capacity: 50,000 l
Maximum Number of People: 8
Maximum Power: 200 HP
Maximum Power: 147 KW
* * *
Related links:
Quicksilver
Photo: quicksilver-boats.com