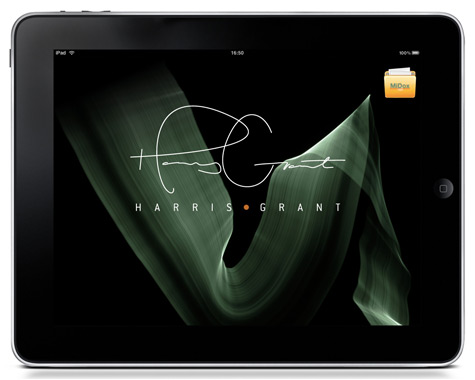 UK-based Harris Grant have announced the launch of their new application for iPad.
Harris Grant designs and integrates entertainment, control, security and communication systems for some of the world's most lavish superyachts.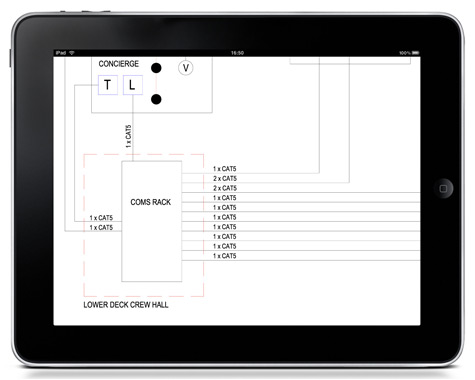 Their newly developed MiDox uses the iPad as a platform to provide superyacht engineers with an interactive graphic library of all the system documentation throughout the boat. By displaying them as anything from built drawings, engineering manuals or photographs of equipment locations, the MiDox can save time by giving engineers instant access to all the relevant information for a task, allowing them to address any problems that may arise immediately instead of having to search through a mountain of manuals and paperwork.
"Providing engineers with a library of all on board system data is an integral part of ensuring key knowledge is shared from the initial system design, to the build process and then on to the engineering crew. Using the iPad as a platform, makes "MiDox" a powerful engineering tool. Accessing drawings for areas as you move around the boat coupled with a photographic library of component parts and installations ensures all information is available on the interactive touch screen without any disruption to an area, on a user friendly, portable device", commented Nick Cranston, Technical Director.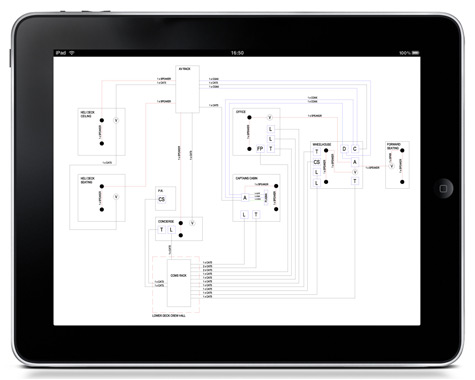 Midox is available for new build projects and can be provided as an upgrade or addition for any superyacht project.
* * *
Related links:
Harris Grant
Photo: harrisgrant.com