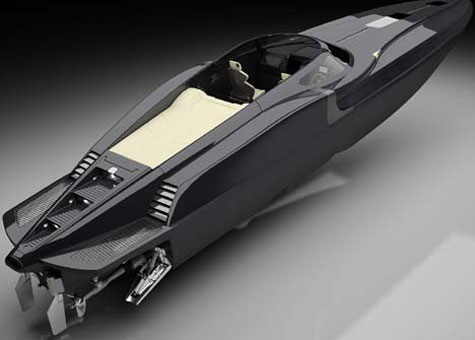 TNT 48 Replica is the flagship model of the shipyard Metamarine made on the basis of the structure and basic concepts of the model stroke, won two World Championships, two Italian Championships and Vice World Champion 2008 Series Powerboat P1 Evolution.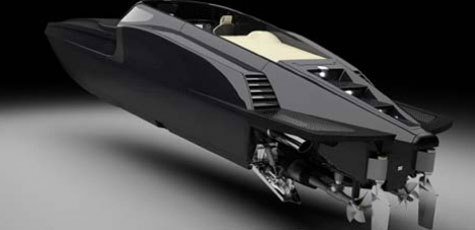 This high performance boat was designed according with the most strict standards of safety and reliability. Her exterior combines both sleek and aggressive lines at the same time. Because of the high speed performance, highly advanced technical solutions to ensure the highest possible degree of safety, both for the perfect balance of all for the best structure for each gait, and for the efficiency of guidance and control available to the pilot.

TNT 48 Replica is built in sandwich Kevlar-foam PVC-Kevlar. The engine consists of a pair of turbo diesel Isotta Fraschini 850 hp is 15 meters wide and 2.80. Has a reserve of 1,200 liters of fuel that allow autonomy to the maximum speed of not less than 280 miles. The maximum speed (self-limited) is 85 knots.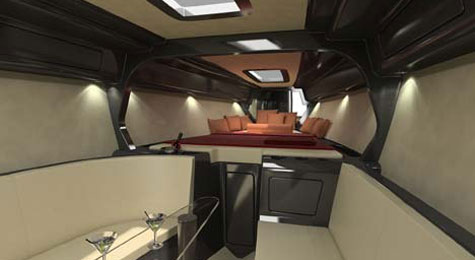 The boat was displayed at the 50th Genoa International Boat Show (October 2-10, 2010).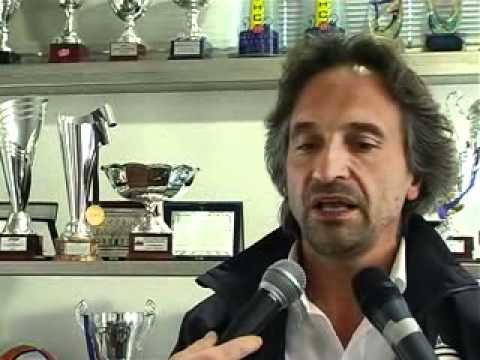 Specification of the TNT 48 Replica:
LOA: 14.7 m/48 ft
Max Beam: 2.80 m/9'2″
Displacement (Dry): 7,800 kg
Engines: 2 x 850hp Isotta Fraschini or 850/950hp Seatek
Max Speed: 85 knots
Range: 7 hours @ 48 knots
Fuel: 1,150 l/304 gal
Sleeps: 2 + 2
* * *
Related links:
Metamarine
Photo: metamarine.it