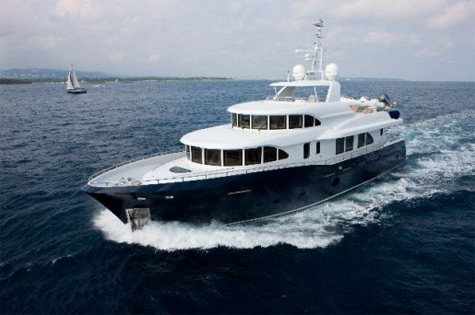 The Columbus 90 from Kingship Yachts is quite impressive. From bow to stern this vessel can compete with some of the most sophisticated yachts in the world. However, it is not just and yacht for entertaining guests. It is also a long term, deep sea voyager as well.
It can travel up to 4,500 nautical miles at a time with a cruise speed of 10 Knots, and a maximum speed of 12. Powered by two C18 479bhp Caterpillar diesel engines, and twin 55kw Caterpillar generators, this yacht can go just about anywhere the owner fancies. It also features 72hp Quantum bow thrusters, and optional QC1200 Quantum zero speed stabilizers.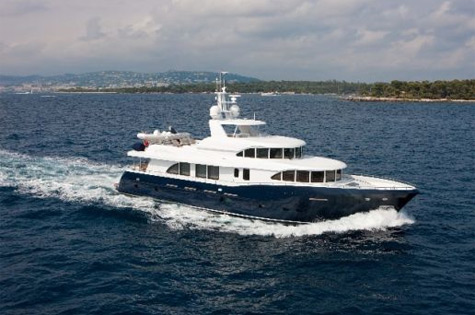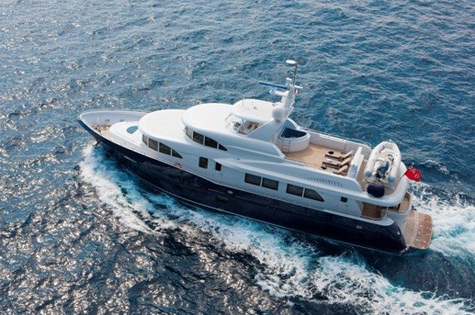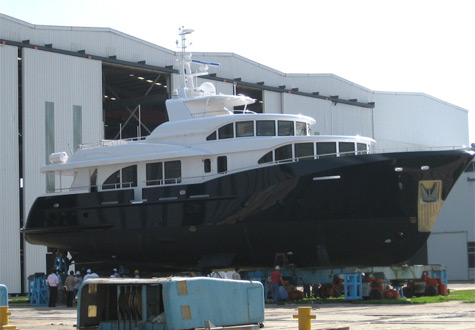 The Columbus 90 is able to go the distance for other reasons as well. For starters it has a large, 25,935 liter fuel tank. Not only does it have a fresh water holding tank of more than 4,500 liters, but it is also equipped with a 2,650 liter per day sea water desalination system, processing sea water into fresh water. Not many other yachts can boast this feature.


With the installation of many different robust safety and mechanical features, the Columbus 90 is a Lloyd's classified vessel, and meets all MCA safety standards and more, which is not always given to ships of this size. This means that it has even more value as a charter vessel. Each one of the Columbus 90′s are going to be designed totally for each owner's tastes, and this first model has been make with natural oak interiors, including the furniture, walls and floors. Not only does this enhance the illusions of space, but also gives it a clean and uncluttered appearance. There are also many other unique features, such as polished stainless steel, trims and even silk lined ceilings that offer luxury for the long term explorer. Other features that also enhance the impressive amounts of space, are the finishing colors, from the natural wood tones, moss greens, and tans, to the owner's personal artworks that will add a touch of elegance.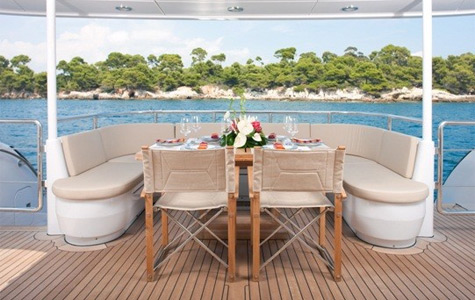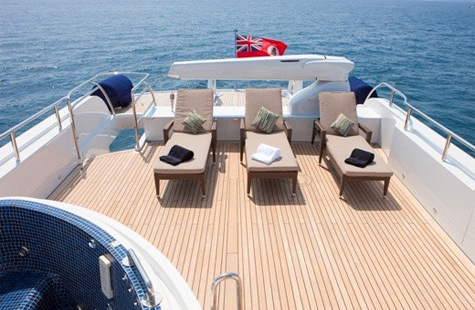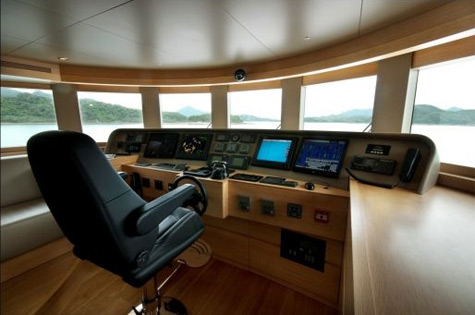 A cabinet divides the main saloon area from the dining room with a pop up television. This gives separation between the two without loosing that open look. With the large windows and both sides, even the dining area offers spectacular views of the ocean or the land. Forward of this area is the convenient day head, plus the impressive galley, which again will be customized to the owner's desires, with either marble or stainless steel features.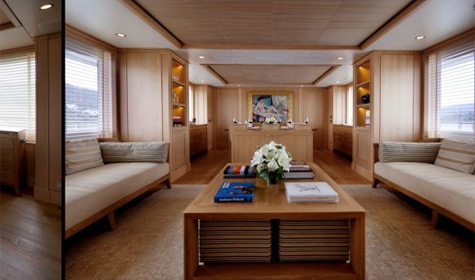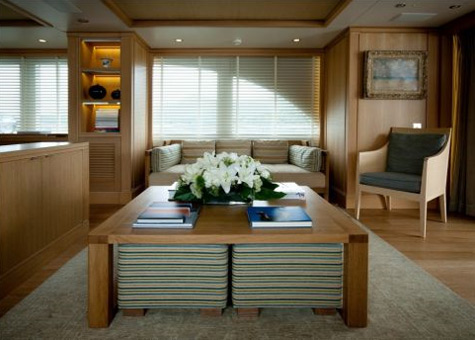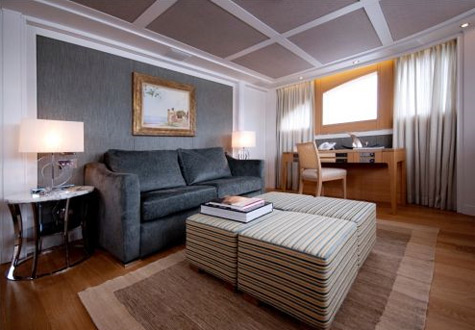 One of the most impressive features of the Columbus 90 is the owner's state room. This not only takes up most of the bow of the main deck, but also has a walk in spa bathroom. There are large wrap around windows, providing unparalleled views, no matter where you happen to be. A few steps down and into the bow reveals the luxurious bath area, with twin vanities, a spa bath tub, with plenty of space for two. The whole room is naturally lit during the day by a large skylight, giving you the illusion your are bathing out in the open air.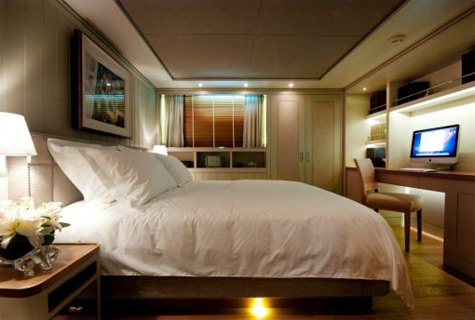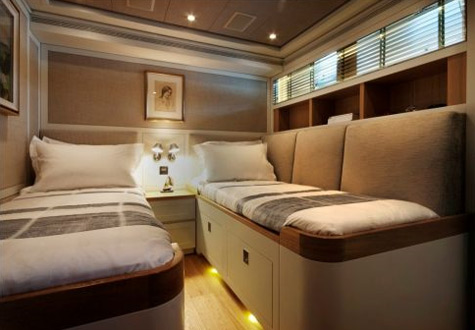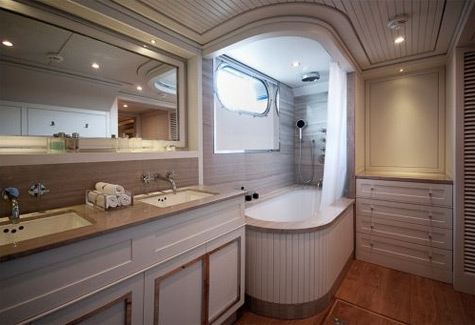 Specification of the Columbus 90:
Length Overall: 27.22m / 89'4''
Beam: 7.4m / 24'27''
Draft: 2.1m / 6'9''
Hull Material: Steel
Superstructure: Aluminium
Engines: 2 x C18 Caterpillar, 479bhp
Max Speed: 12
Range: 4500 nm at 10 knots
Fuel Capacity: 25,935 l
Water Capacity: 4,553 l
Accomodation: Owner Guests: 4 Cabins for 8, Crew 2 cabins for 4
Exterior Designer: Vripack
Interior Designer: Addison Nelson Design
Naval Architect: Vripack
* * *
Related links:
Kingship Marine Ltd
Vripack
Addison Nelson Design
Photo: kingship.com