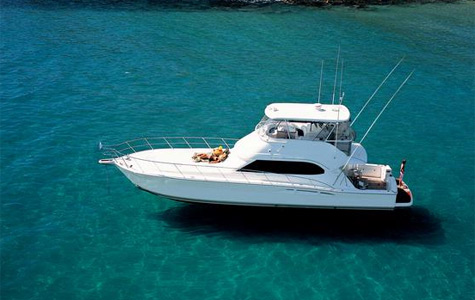 There are many different things that make the Riviera 51 Open Flybridge SII one of a kind in style and quality. Below deck there are two wonderful Staterooms, for you and your guests, plus another cabin featuring Pullman style bunk beds, ideal for bringing the family with you. As if this isn't enough, the main saloon area has a large L shaped couch that also converts into a large berth as well. There are two large bathrooms,one in the owner's suite, and a laundry area, with a top quality washer and dryer unit. There is also ample storage in each of the cabins, with the king bed in the largest room lifting up to reveal storage space as well as drawers.
The Saloon is exceptional, with it's unmatched joiner presentation, large flat screen television that includes an full entertainment package. There is a deep lounge area, full wine cooler and ice maker, as well as a large and generous dining area. All of these features give an air of elegance as well as contemporary designs.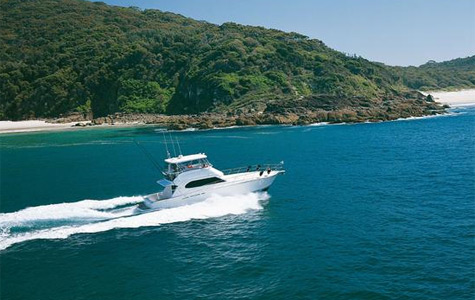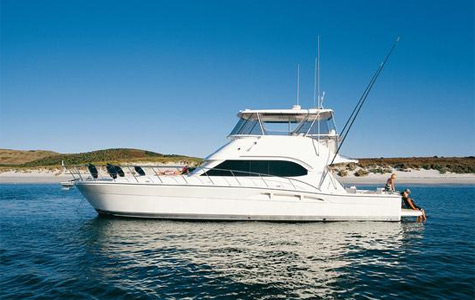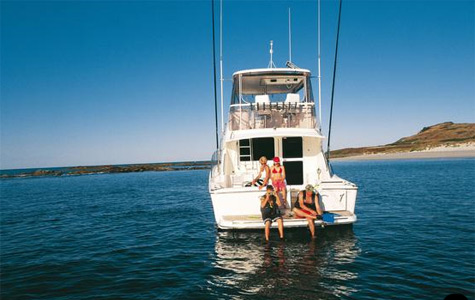 The galley is a connoisseur's dream. It is just one step down from the dinette and saloon area, and is fully equipped with the latest equipment, from the stainless steel sink spacious cook top and convection microwave, as well as an abundant refrigerator. Best of all, it has tons of counter and storage space, and it's open design allows you to be a part of the rest of the group as you prepare meals for the family.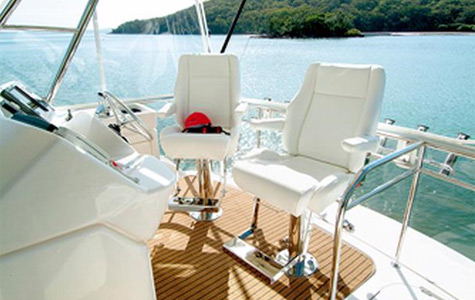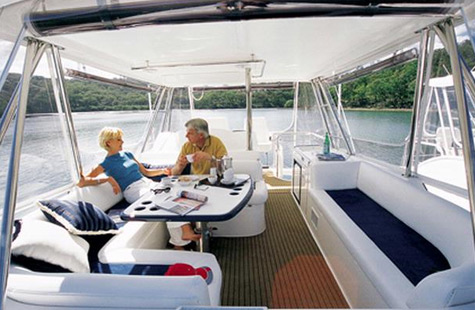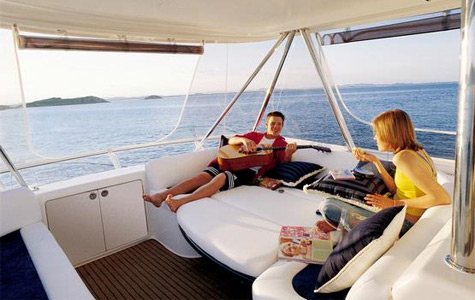 Speaking of large open spaces, there are plenty of different levels of luxury. The fly bridge has features like open seating, a 6 stack CD player, refrigerator and full wet bar, as well as a large Grand Prix style control cockpit. The larger than life foredeck is ideal for sunbathing, storing your tender, and you can fish, entertain guests, or just relax and soak up the rays.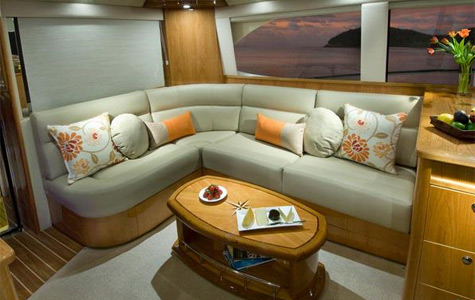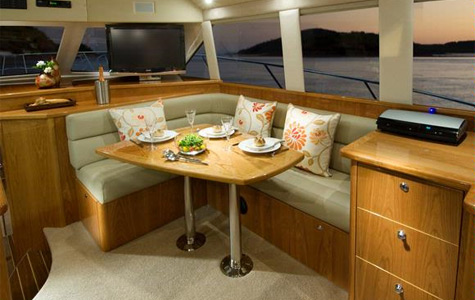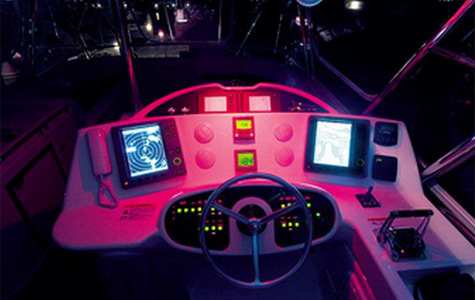 The Riviera 51 Open Flybridge SII also give you confidence and peace of mind. The hull is made from hand laid, solid fiberglass, that this yacht even has a collision bulk head. The hull was designed by Frank Mulder, a leader in naval architecture, who specializes in hulls that are fuel efficient, and offer higher speeds than other hull designs. This yacht even has Mother Nature in Mind, because the Exhaust outlets are at the stern, just below the water line. Not only does this provide better thrust and overall performance, but better fuel economy and lower exhaust emissions.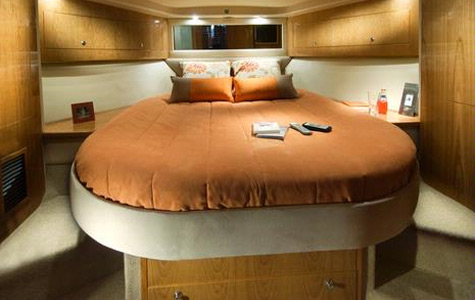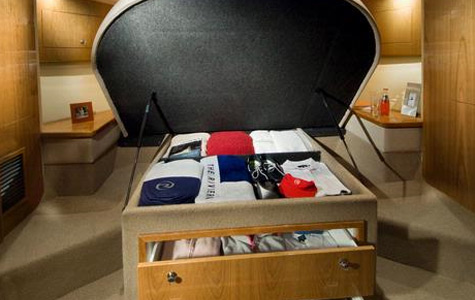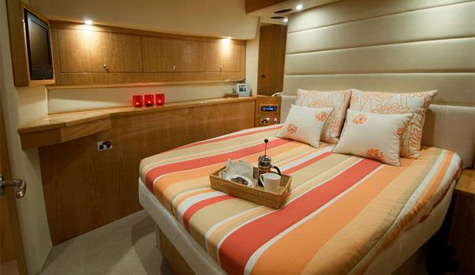 Including the bow roller and swimming platform, the Riviera 51 Open Flybridge SII is 58′ 2″ long, has a beam of 16′ 2″ and a maximum draft of 4'6." It has a 40 gallon holding tank, a 227 gallon fresh water tank and a fuel capacity of more than 700 gallons. The yacht is powered by twin 526kW, 715hp Caterpillar diesel motors, with a 17.5 kW Onan Generator.
Whether you are looking for your first yacht, or want to buy another, the Riviera 51 Open Flybridge SII is the only one you and your family will ever need.
Specification of the Riviera 51 Open Flybridge SII:
Length Overall: 17.73 m/58′ 2
Beam: 4.93 m/16′ 2
Maximum Draft: 1.38 m/4′ 6
Dry Weight: 21,800 kgs/48,060 lbs
Fuel Capacity: 3,700 l/978 gal
Water Capacity: 860 l/227 gal
Sleeping Capacity: 6-8 persons
Engines: 2 x Caterpillar, 526 KW, 715 HP each
* * *
Related links:
Riviera
Photo: riviera.com.au