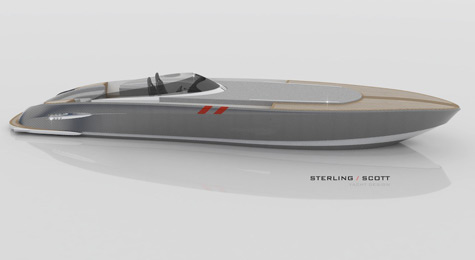 While there are many yacht tenders available around the world, there are two important things that make the Life Pad Yacht tender from Sterling/Scott design different from all the rest. First is that the real designer of this wonderful, sleek, and youthful tender is by Paul Pettavino. If you are wondering why you haven't heard of him before, it is because until now he has literally been an unknown, because of his age. Just fourteen years old, he can be considered a possible big competitor for older designers.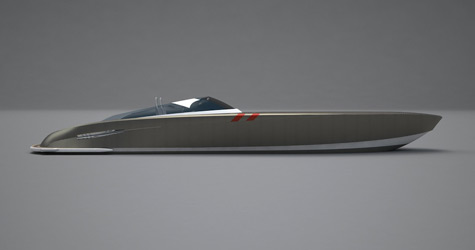 There are many differences the Life Pad tender offers. One of them is that it is nine meters long, has a large upper deck area for sun bathing, and an open cockpit, but one that includes a canopy similar to a convertible. Once snapped into place, both the operator as well as the passengers are protected from the sun and the elements. The aft U shaped seating area can also be converted into a large bed, in a pinch. One of the midships bench seat opens to reveal cold storage, for drinks, your catch of the day, or anything else that needs to be refrigerated for short periods of time.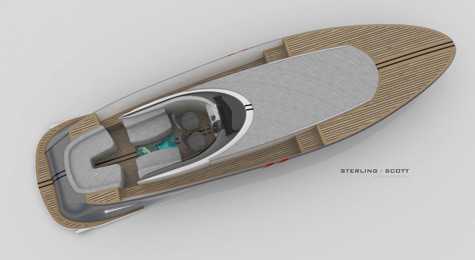 Holding true to the creative nature of the younger generation, one of the more unique features of the Life Pad Tender is that in the middle of the floor, between the midships seating area, is a sea viewing window, looking directly into the water, with underwater lights, so that you can even get spectacular views at night. While the first of its kind, this added feature may be the standard norm for all tenders in years to come.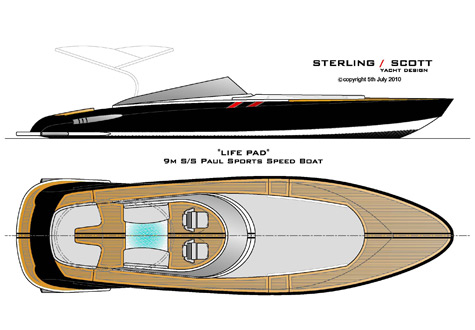 One of the concerns of young Paul is the environment, so the Life Pad is designed with the environment in mind. It has a deep V hull, and moderate beam maintains a more even distribution for easy maneuverability, and has sleek lines for less drag in the water. The seats are made from the latest carbon fiber technology, providing lightweight comfort as well as shock resistance.
Remember that as mentioned earlier there were two things that made the Life Pad Yacht tender different from all other tenders. Diana Scott, who lives in Monaco, has been a friend of the Pettavino family for many years. Not only was she very interested in young Paul's design, but knows that he was diagnosed with Muscular Dystrophy since he was four years old. Because this has so touched the hearts of Sterling/Scott designs, all the proceeds from this tender, and any others that Paul contributes, will go directly to the Muscular Dystrophy Association. Because of this, Paul is confident that there will be a cure in the near future.
* * *
Related links:
Sterling/Scott