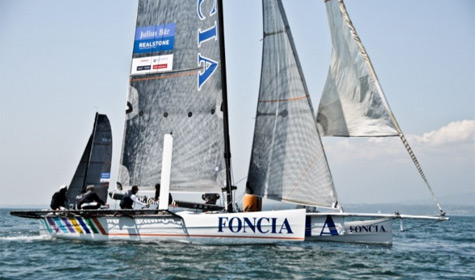 Michel Desjoyeaux's new 60-foot sailing yacht Foncia of the IMOCA class rule was launched recently in Port-La-Foret, France. The vessel was built and assembled in record time – 6 months, just half the time it took to build the previous monohull, aboard which Michel won the Vendée Globe.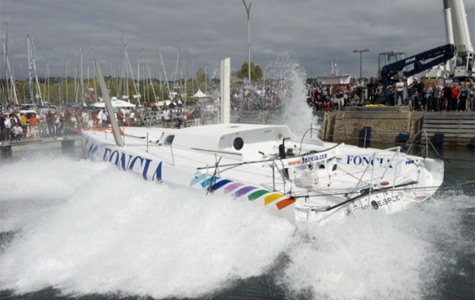 After Safran, Groupe Bel, PRB and Virbac-Paprec 3, Foncia is the fifth monohull designed by the VPLP team in conjunction with Guillaume Verdier. Foncia features the chine along her side (including a very pronounced upper chain) and a gull wing deck.
The organisation of the deck layout is copied from the old monohull, with the exception that the cockpit is 70 cm narrower, resulting in reduced maneuvering area and hence greater comfort and improved ergonomics.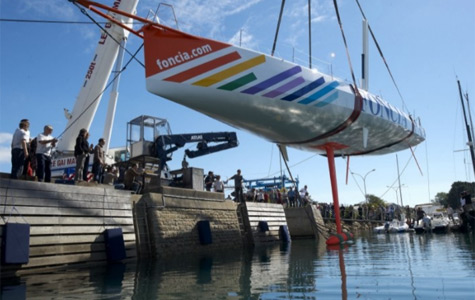 "The goal was to lower the weight. But we haven't gone to extremes in terms of lightness as we need to ensure she is sturdy enough," explained Michel. "From a structural perspective, we have a certain margin. The shape of the hull means we were able to make her more solid, without making her heavier. So we made savings in other areas like the boom, for example, which is 50% lighter than on Foncia 1."
The key feature of the boat is that the rudders can be changed over very quickly. The symmetrical system enables faulty rudders to be removed and changed over in 10 minutes.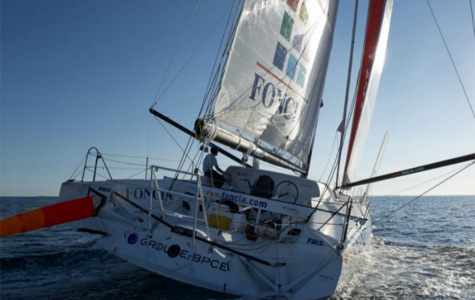 Foncia is now undergoing her final outfitting and sea trials. She will have to be tied to the dock in the port of Saint Malo on 22nd October.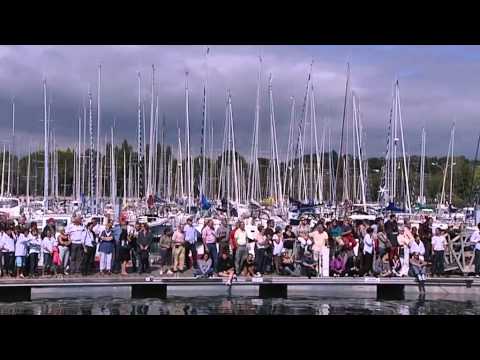 * * *
Related links:
Team FONCIA
VPLP Yacht Design
Photo: teamfoncia.com