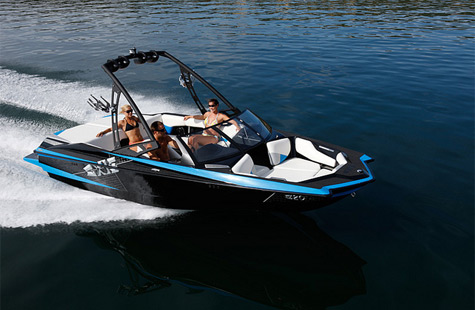 Axis Wake Research is now bringing their brand's focus of simplicity, style and performance to market in a new 2011 Axis A20. The new vessel offers convenient size, usable design and stylish performance for a price that comes in under budget.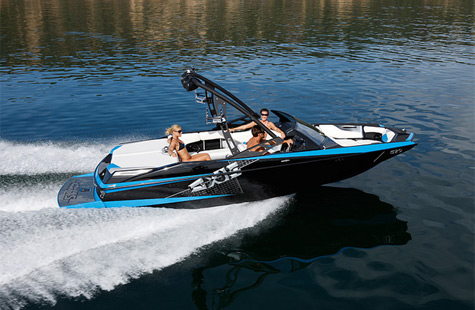 The A20 is designed to be as convenient to tow and store, as it is fun to drive and ride. The A20 is the perfect solution for families who ride on boat length-restricted lakes, garage their boat or tow with a mid-sized vehicle.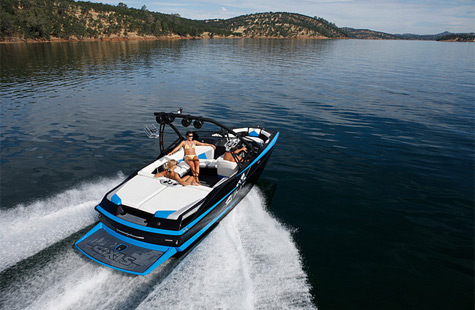 The A20 has room for 11 with lounge seating covered in corrosion-resistant G&T Premium Grade 30 oz. Marine Vinyl. The under-seat storage can swallow all the gear and more. The ballast-free rear storage area is unobstructed and offers an above engine storage bin to gently warm those chilly wakeboarding accessories like wet suits, rash guards and life vests. Seating is customizable for a variety of riding situations and there is plenty of room for all your friends and family.
The Helm of the A20 welcomes a driver and as many as four observers with comfortable seating. The oversized driver's seat is equipped with dual density foam and the dash ergonomically designed for perfect driver control.
All of this performance, accommodation and style is created with production practices and materials approved by the best selling water sports boat manufacturer in the world. Axis Wake Research is offering price-point segment-leading Limited Lifetime protection complete with a 3-year engine warranty including fuel and electrical systems and a 2-year bow to stern warranty, the second year covering parts only.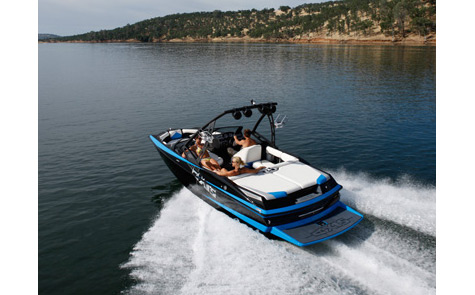 Specifications of the Axis A20:
Length: 20′
Beam: 98″
Draft: 27″
Capacity: 11 persons
Weight: 3200 lbs.
Fuel Capacity: 48,000 gal
Std HP: 335
Max HP: 400
Std Prop: 13.5×16 Acme 537
* * *
Related links:
Axis Wake Research
Photo: axiswake.com