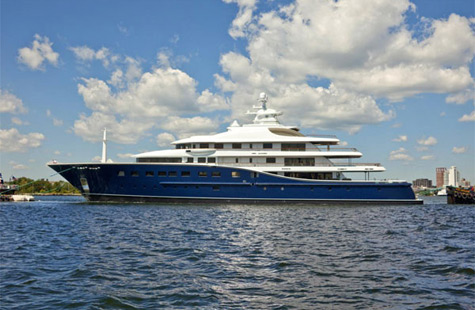 85.6-metre superyacht Cakewalk, the largest yacht (by volume) ever built in United States, was launched recently by Derecktor Shipyards.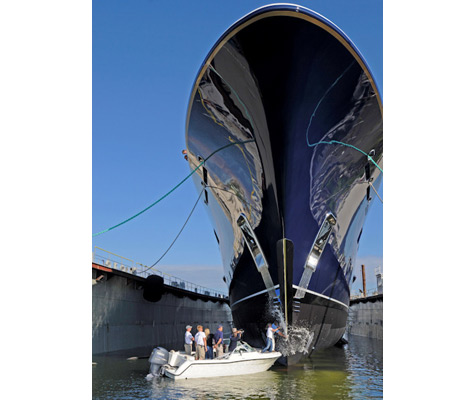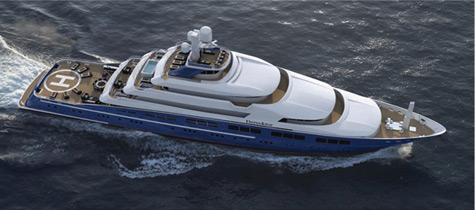 Cakewalk was designed by Tim Heywood Designs with Naval Architecture by Azure Naval Architects, interior design was by Dalton Designs, Inc.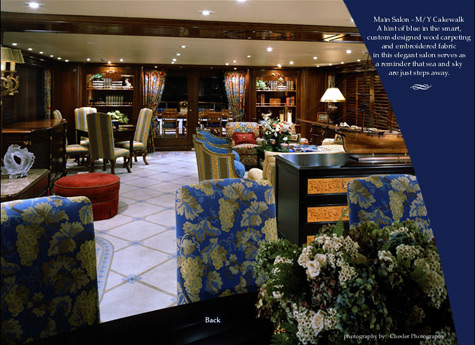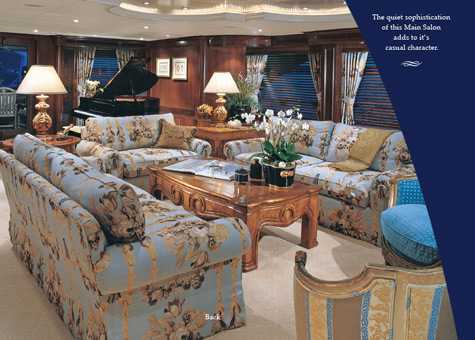 "Some of the world's most experienced and skilled specialists put their expertise into this job. You cannot successfully build a yacht of this size and complexity with having that sort of talent available" said Gavin Higgins, VP of Business Development at Derecktor.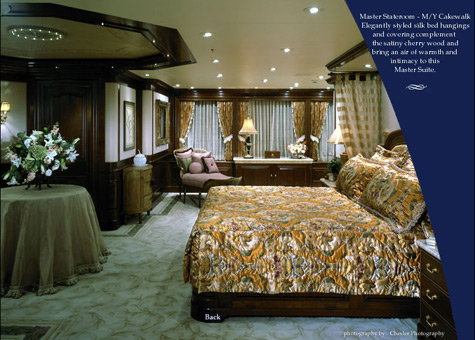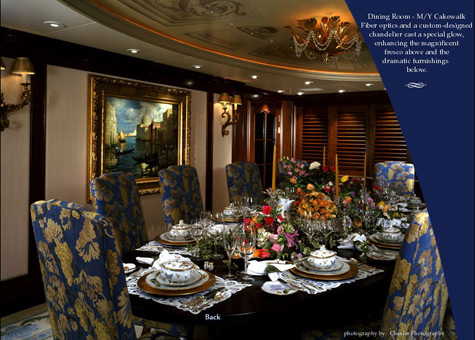 "Needless to say, as with any project of this scale and sophistication, there were some growing pains along the way, but we think the result speaks for herself " said an obviously pleased Paul Derecktor, President of the Derecktor group of shipyards", commented Paul Derecktor, President of the Derecktor group of shipyards. "For the first time, an American yard has shown it can equal or better the work of the best European yards. My brother Tom and I, along with everyone at Derecktor are very proud and we thank all the people who made this possible, in particular of course, the Owner and his team."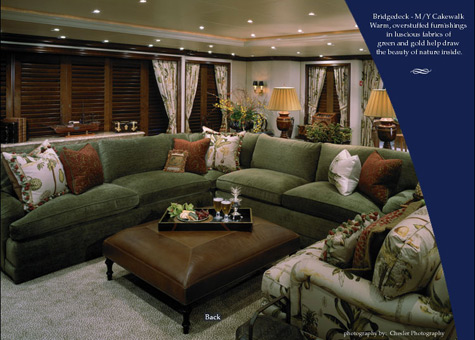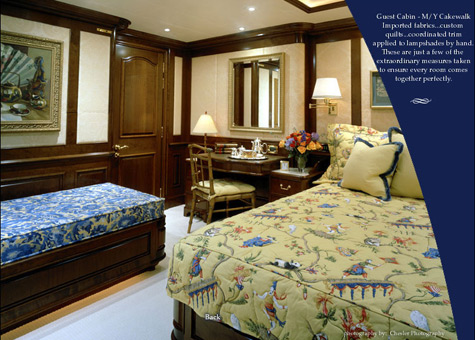 Cakewalk is now undergoing her final outfitting and sea trials. She is scheduled to make her much-awaited debut at the Ft. Lauderdale International Boat Show in October.
Specification of the Cakewalk:
Length Overall: 85.60 m/280.84 ft
Length Waterline: 75.08 m/246.33 ft
Beam: 14.30 m/46.92 ft
Draught Max: 4.00 m/13.12 ft
Hull Material: Steel
Superstructure: Aluminium
Gross Tonnage: 2950
Displacement: 2800
Engines: 2 x MTU 16V 4000 M71, 6,612 HP, 4,931 KW total
Max Speed: 17 knots
Cruise Speed: 15 knots
Range: 5,000 at 15
Fuel Capacity: 370,000 l/97,754 gal
Guest Cabins: 1 Owner's cabin, 4 Double cabins, 2 Twin cabins
Guests: 14
Crew Cabins: 17 Cabins
Crew: 26
Naval Architect: Azure Naval Architects
Exterior Designer: Tim Heywood Design Ltd.
Interior Designer: Dalton Designs Inc.
* * *
Related links:
Derecktor Shipyards
Azure Naval Architects
Dalton Designs
Tim Heywood Design
Photo: derecktor.com