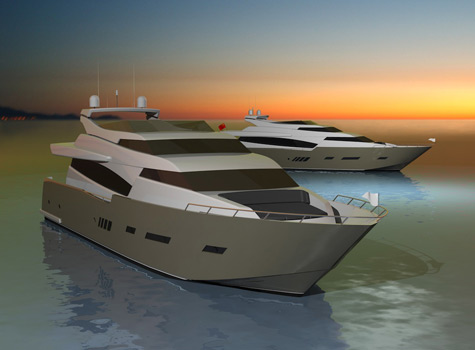 Italian design and engineering studio Pro Ship introduced the Pro Ship 28m Fly motor yacht, specially designed for charter in the Asian seas.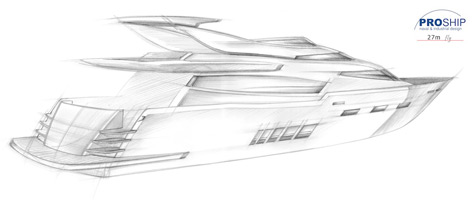 The 28-metre vessel was designed by Antonio Luxardo and fully managed by Luca Cima and Massimo Angelotti. The specially designed side windows provide much more natural light in the interiors and give the motor yacht itself a very dynamic profile.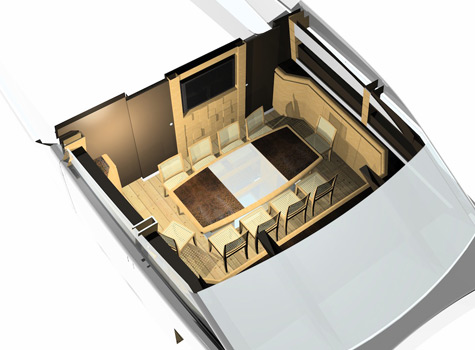 The interior layout of this 28-metre Pro Ship super yacht offers comfortable cabins and separate dining room and a kitchen with several large storage rooms. There are four guest cabins with private bathroom. The owner's cabin is located in the extreme bow.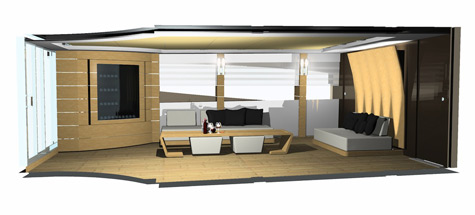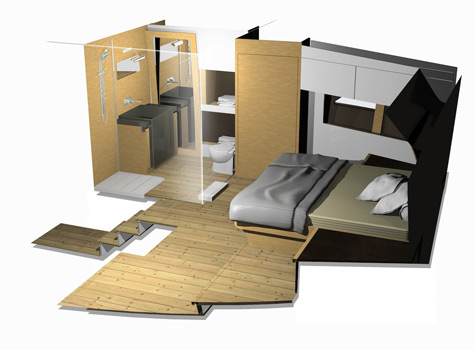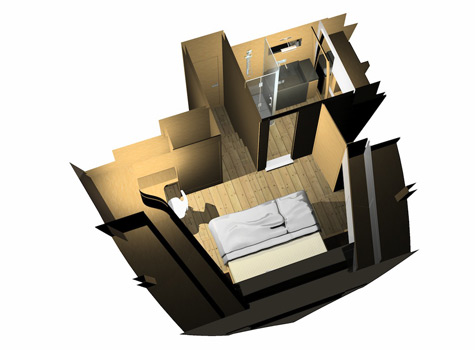 Specification of the Pro Ship 28m Fly:
Overall lenght: 28.00 m
Hull Lenght: 23.90 m
Waterline lenght: 22.9 m
Beam: 6.50 m
Draugh (full displacement, static): 2,12 m
Hull Material: Aluminium
Superstructure: Aluminium
Displacement full: 86 t
Displacement light: 68.3 t
Fuel Capacity: 11,000 l
Fresh water capacity: 2,900 l
Maximum speed: 25.8 knots
Cruise Speed: 23.2 knots
Range: 310 nm
Accomodations for Owner & Guests: 18 Persons
Accomodations for Crew: 3/4 Persons
* * *
Related links:
Pro Ship
Photo: proship.it