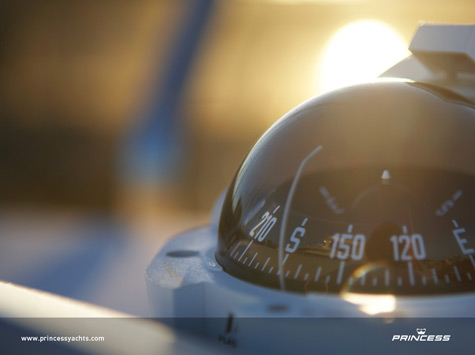 This year at the PSP Southampton International Boat Show, Princess Yachts unveils three of their latest creations, the Princess 64, V52, and the 72 Motoryacht, as well as the newly remodeled Princess 42. The first three are going to take the yachting world by storm, and may even represent a higher quality yacht of the future.
The first up is of course the Princess 64. there are many aspects of this yacht that set her above the rest. One of them is her excellent performance. Her sleek and sporty style belies a large four cabin design, which is not light and airy, highly detailed and has exceptional entertainment applications. Between the ample Flybridge, with a teak table with U shaped seating, the hydraulic bathing platform, the spacious main living and cabins, you will be in the lap of luxury. The Overall dimensions for the Princess 64 are 19.7 meters long, a beam of 5.03 meters, and a draft of 1.45 meters. It is powered buy twin Volvo 900 mhp engines, a fuel capacity of 3401 liters, and a 909 liter fresh water tank.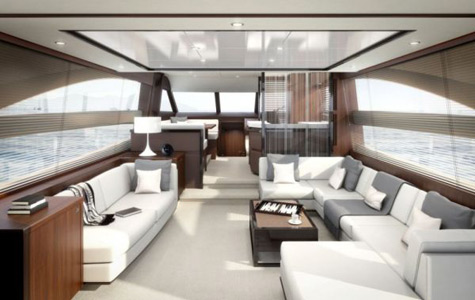 The Princess V52 is a new landmark event for the Princess line, marking the first V Class of this size that has a fully enclosed deck saloon. This will open up extended boating sessions, but also open up many more new destinations that can be achieved. With a sleek profile, and the performance of a thorough bred, she is going to be the top of her class. Forward movement, will be delivered, by specially machined propellers, V-drive gearboxes, and twin shafts. This type of configuration has many benefits, lower accommodation space, but also a better center of gravity, for superb ride and handling.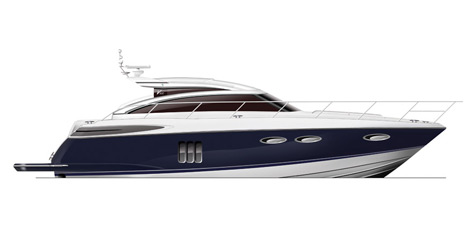 The V52 has two uniquely different main deck entertainment areas. One that is open, int the aft, featuring U shaped dinette and sunbed, and a fully enclosed main dec saloon, with triple sliding glass doors separately the two. In addition, there is a large section above the helm which opens up electronically. This model has but two large state rooms, the owner's located in the middle and taking up the whole beam. There is also a full sized state room in the forward are, with a full stall en-suite bathroom, as well as ample storage.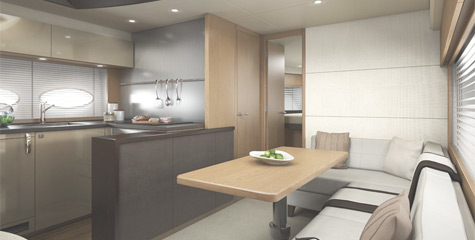 Lastly but surely not least is the new Princess 72 motor yacht. This is luxurious, spacious, and potent. Displaying all the characteristics of other yachts in her class, she has a deep V shaped hull, and is resin infused for efficient weight reduction, clean flowing lines, and raised bulwarks. All this optimizes her styling, sea worthiness, and power.
There is an expansive flybridge, with a main helm on the upper deck providing excellent visibility and maneuverability. The controls are positioned for easy access, without having to look away. There is also a full barbeque, wet bar, and generous spaces for entertaining. There is also a separate area for storing the tender and wetbike.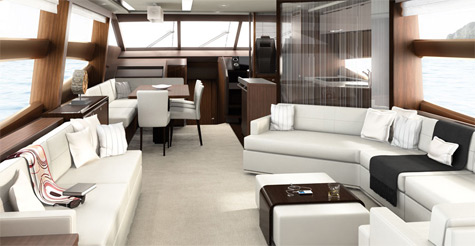 There are too many exceptional features of the Princess 72 to include them all here, from the decorative designs, accommodations for up to eight guest and a crew of two, to the creative and beautifully designed cabins.
* * *
Related links:
Princess Yachts
PSP Southampton International Boat Show
Photo: princessyachts.com