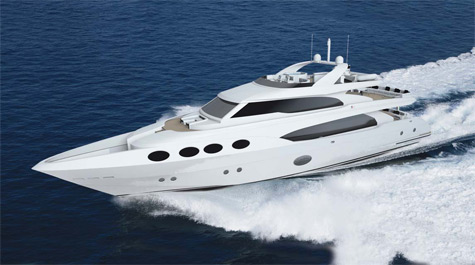 Gulf Craft has one again set a new company standard with the successful sea trials and commissioning of the Majesty 125 that they recently launched. Of course, with twenty-eight years of experience in watercraft manufacturing in building everything from small runabouts and boats for sports fishing to superyachts that smack of luxury and quality. It is really no wonder that their designs are in such high demand either. Gulf Craft manufactures about 400 watercraft annually through their Oryx, Silvercraft, and Majesty brands, the latter brand having the distinction of hosting the 125 in its fleet.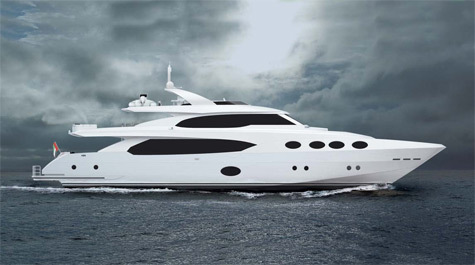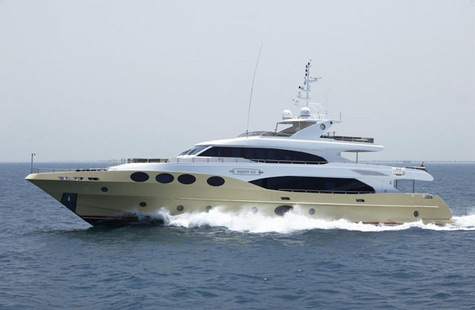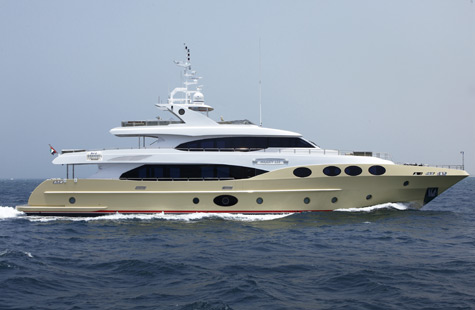 There are several reasons why Gulf Craft is so good at shipbuilding and design. They have a high standard of manufacturing reliability because of their ability to manufacture ship designs of more than 100 feet in house. In addition to such strict construction controls, they also use the latest in sandwich and vacuum infusion process technology in hull building. Gulf craft also utilizes the latest in jet drive and gyro marine stabilizers as well. With more that one million square feet of manufacturing area and more than fourteen hundred employees they can handle any clients need efficiently.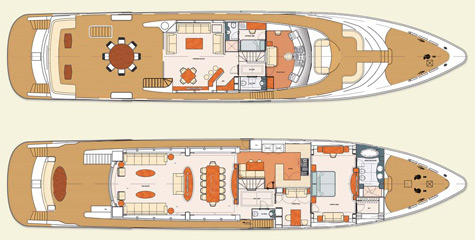 The Majesty 125 superyacht is a tri-deck design that is the first of its size that is constructed with the latest FRP vacuum infusion techniques, which while reducing weight also increases hull strength. The 125 looks very striking with its "Hawkbill" profile and beautiful exterior design. The Majesty 125 makes excellent use of outdoor spaces on three out of four decks with great attention paid to the entertainment and lounging areas both fore and aft on this stunning superyacht. Other features of the yacht exterior are an auto retractable sunshade, Al Fresco dining area and a six person Jacuzzi.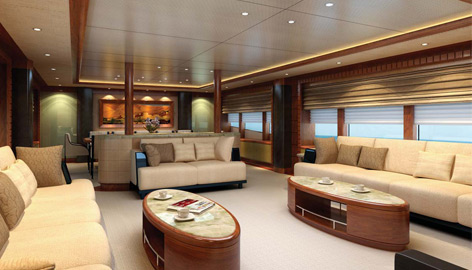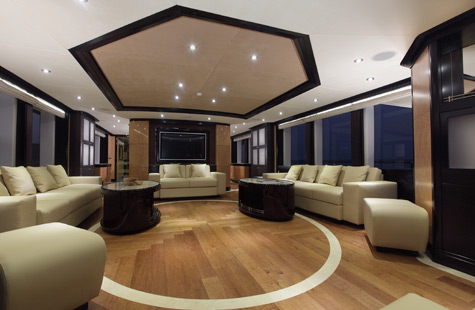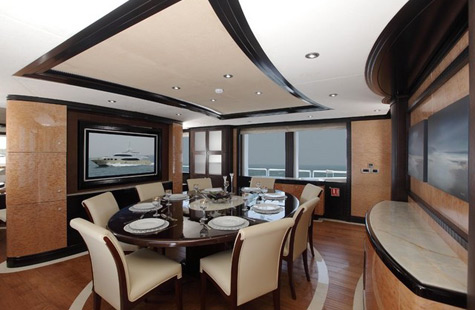 The interior of the Majesty 125 is spared no attention in its design, construction, and appointments either. The interior of this magnificent superyacht is swimming in luxury with fine marbles, woods, fine luxurious leathers, and even hand tufted carpets with doubled underlay soundproofing. All of the ceilings suspended and sound dampened decreasing exterior and mechanical noise. The Majesty 125 can accommodate up to ten guests in five staterooms and a crew of seven. State of the art audio and visual entertainment systems can be found throughout this beautiful vessel.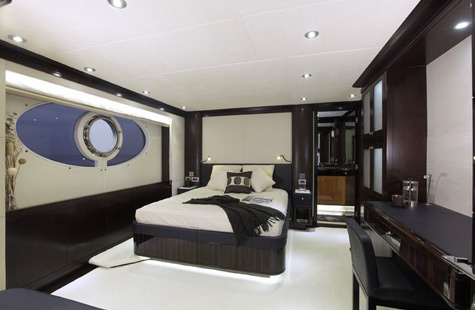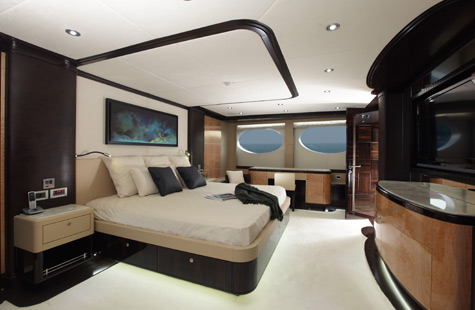 The Majesty 125 has an overall length of 125 feet, a beam of 24 feet, a 6 ½-foot draft, and 108 feet at the waterline fully loaded. The 125 is powered through the water by two 2,400 hp MTU marine diesels with a total output of 4,800 hp turning a twin-screw propulsion system. As of yet there are no documented max peed or cruising speed. However, Gulf Craft has documented a fuel capacity of 7,000 U.S. gallons and fresh water capacity is 1,700 U.S. gallons. Two Northern Lights generators, Zero-speed fin stabilizer system, custom alarm and control system software with built in redundancy.
Specification of the Majesty 125:
Length Overall: 38.10 m/125.00 ft
Hull Material: GRP
Superstructure: GRP
Engines: 2 x MTU 16V 2,000 M93 @ 2,400 HP
Guests: 10
Crew: 7
Naval Architect: Gulf Craft Inc
Exterior Designer: Gulf Craft Inc
* * *
Related links:
Gulf Craft
Photo: gulfcraftinc.com