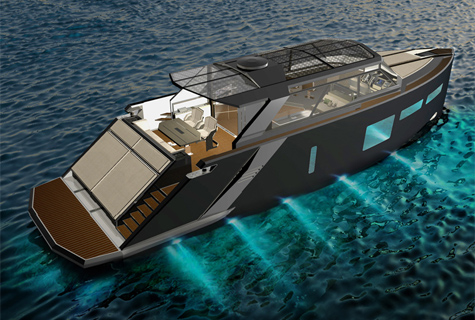 Magellan Marine presents the stylish and innovative superyacht Magellan Space. This luxury yacht comes with limited edition of 33 pieces.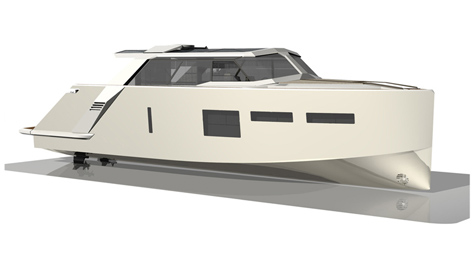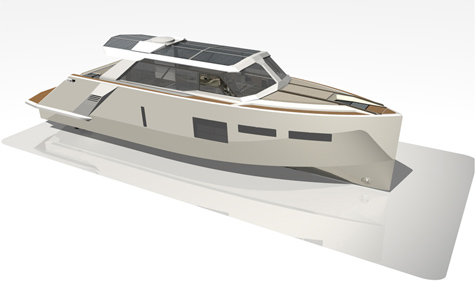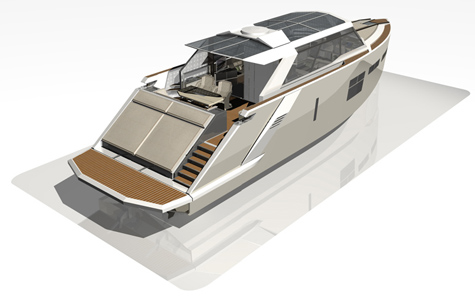 Magellan Space features a straight bow, the so called "Axe Bow Concept", which gives the yacht a dynamic and modern design with enormous space gain in the cabins due to the extra length of the hull sector. It also decreases the level of peak vertical accelerations over 50% compared to conventional hulls.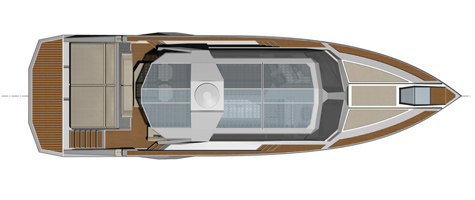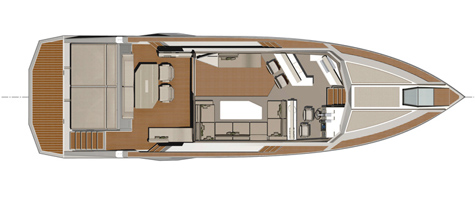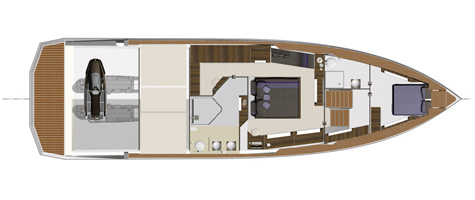 Above the cabin is a double glass sliding roof integrated with solar cells. The cells store the energy in lithium-ion-batteries and enable a permanent ventilation of salon, cabins and bathrooms and also the running of the fridges and the illumination.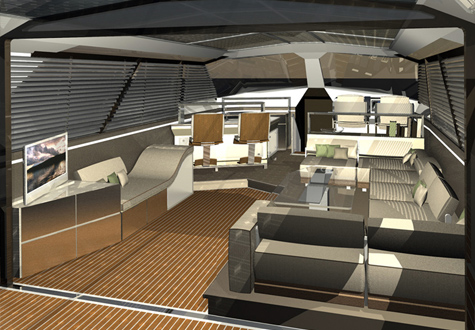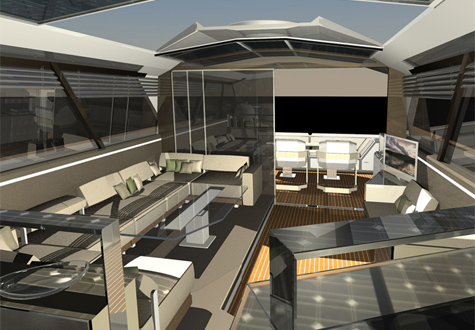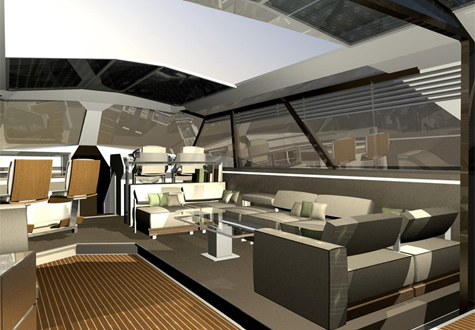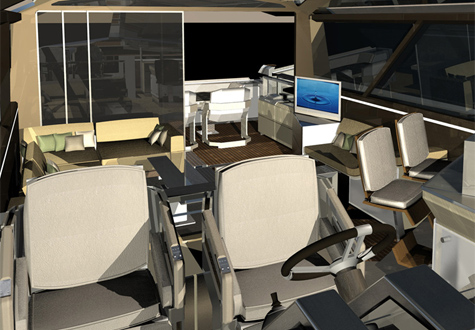 During stays in harbors or anchoring in a bay, the vessel is independent from external electricity or the necessity to use the generator, so environment friendly and cost saving.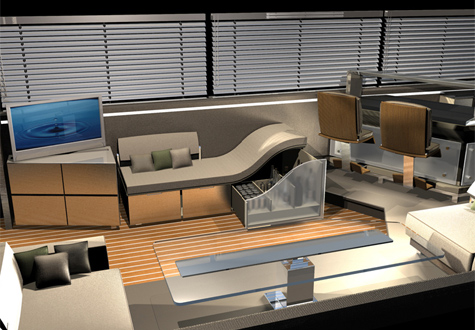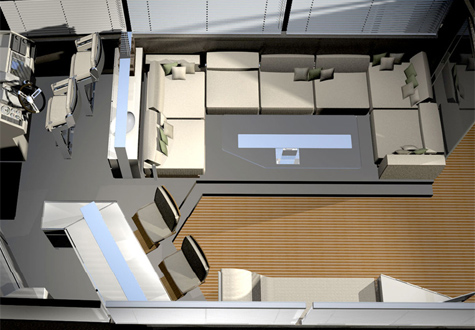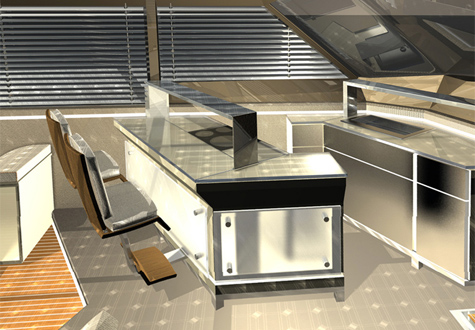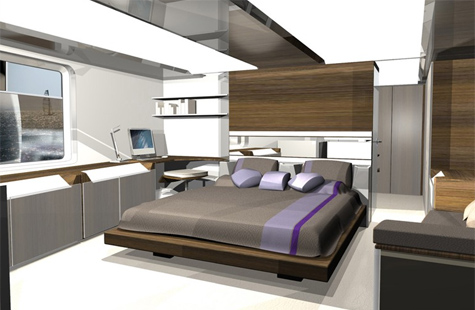 Specification of the Magellan Space:
Length over all: 18,66 m/61,22 ft
Beam over all: 5,70 m/18,70 ft
Draft: 1,40 m/4,59 ft
Superstructure material: Aluminium
Hull material: Aluminium
Engines: 2 x Volvo Penta IPS1200
Speed: 35 knots
Fuel capacity: 2,800 l
Fresh water: 650 l
Concept: Peter Mintel (Magellan Marine)
Naval architecture: Andrew S.N. Lea B.Sc. Sname Rina
Design: Maximilian Kolb (MaxMillion) / Magellan Marine
Interior Design: Maximilian Kolb (MaxMillion) / Magellan Marine
* * *
Related links:
Magellan Marine
Maximilian Kolb (MaxMillion)
Photo: magellan-marine.com