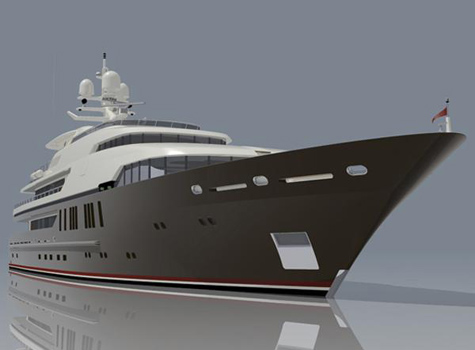 Currently under construction by Italian builder Viareggio Super Yachts, a 62 meter motor yacht tentatively named hull number VSY003 is slated to be released in 2012 after the first in its series, the Candyscape II was delivered in 2009 followed by the second, the RoMa in 2010.
World renowned designed Espen Oeino based out of Monaco is the creative mind responsible for the exterior design of the long distance cruising VSY003 as well as her two sister ships. And, with a spacious 11 meter beam, the VSY003 offers plenty of room able to accommodate up to 14 guests at a time along with room for 18 crew members. Guests will stay in the master's or owner's suite as well as in six double staterooms.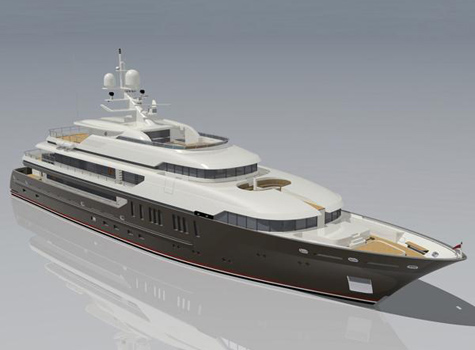 A designer for the interior of theVSY003 has yet to be named but owners will be able to add their input to the design for a truly customized experience.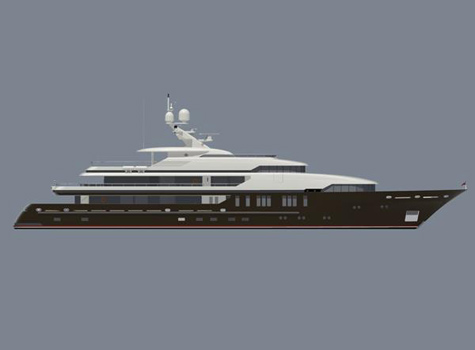 Constructed with aluminum and steel featuring a full displacement hull and a total weight of nearly 1,100 gross tons, the VSY003 will include a solid, easy control system along with the ability to reach top speeds of 17 knots per nautical mile, all thanks to her Caterpillar designed diesel engines producing 5,364 horsepower and giving her the impressive capabilities of sailing over six thousand nautical miles at 12 knots.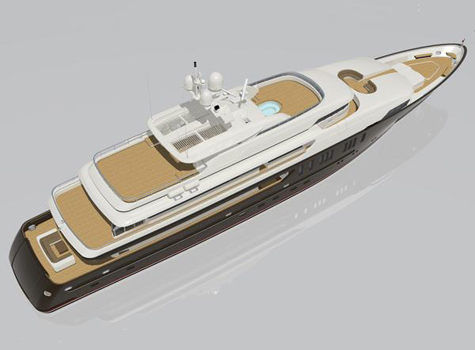 The asking price for the VSY003 is €55 million.
Specification of the VSY003:
Length Overall: 61.80 m/202'10″
Length Of Waterline: 54.60 m/179'1″
Beam: 11.00 m/36′
Draught Max: 3.00 m/9'10″
Gross Tonnage: 1100 t
Hull: Steel
Superstructure: Aluminium
Engines: 2 x Caterpillar 3516B, 5364 HP, 3947 KW total
Max. Speed: 17 knots
Cruise Speed: 15 knots
Range: 6,000 nm @ 12kts
Fuel Capacity: 163,000 l/43,060 gal
Water Capacity: 39,000 l/10,303 gal
Guests: 14
Crew: 18
Cabins: 1 Master / 6 Double
Naval Architect: Espen Oeino
Exterior Designer: Espen Oeino
* * *
Related links:
Viareggio Super Yachts
Espen Oeino
Photo: vsy-yachts.com