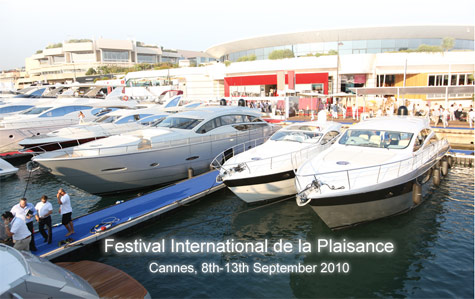 The biggest names in international boatbuilding will gather at the Cannes International Boat and Yacht Show 2010. Among them is the Ferretti Group – one of the world leaders in design, construction and sale of luxury motoryachts.
Ferretti Group today, after forty two years of success, is an example of an industrial pole developed by acquiring and integrating yacht builders with highly complementary characteristics. Ferretti Group includes some of the most exclusive, prestigious brands in the nautical world: Ferretti Yachts, Pershing, Riva, Itama, Bertram, Mochi Craft, CRN and Custom Line.
At the 33rd Cannes International Boat And Yacht Show Ferretti will exhibit 25 new vessels.
Ferretti Yachts:
Ferretti 881RPH
Ferretti 830
Ferretti 800
Ferretti 750
Altura 840
Pershing:
P80
P72
P64
P50.1
Itama:
Sixty
Seventyfive
Bertram:
540
410
Riva:
Aquariva Super
56 SportRiva
68' Ego Super
85' Opera Super
86' Domino
92' Duchessa
Mochi Craft:
Dolphin 74' Cruiser
Dolphin 64' fly
Long Range 23
Custom Line:
124'
Navetta 26 Crescendo
CRN:
Navetta 43
* * *
Related links:
Ferretti Group
Cannes International Boat & Yacht Show
Photo: ferrettigroup.com