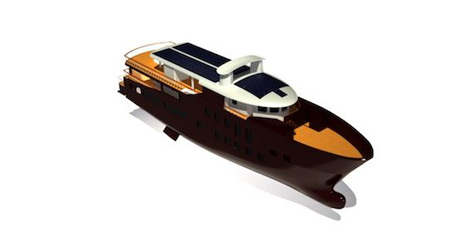 Zero to Nine Design revealed a concept of a truly eco-friendly superyacht 006. The project of the 43-metre vessel was created with a support from Schottel, Corvus Energy and Quantum.
The yacht's entire 160-sqm hardtop has been fitted with photovoltaic cells, which will be able to continue charging when at berth with the equipment turned off and through dedicated inverters it will be possible for the cells to deliver energy to shore, powering the marinas or the local electricity network. The cells are capable of generating up to 20kW.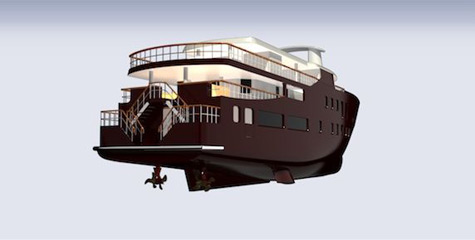 The project 006 will have three diesel generators installed (two bigger and one smaller), optimizing fuel consumption when at maximum, cruising and range speed.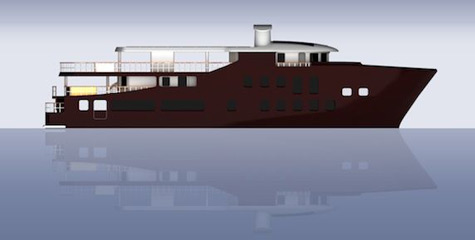 A twin-deck owner's area is located at fore, so the crew area will be shifted longitudinally to be more amidships and the guest cabins will be placed aft. Three crew cabins will be located on the lower deck, one crew cabin – on the main deck and capitan's cabin – on the upper deck. The guest cabins will be able to accommodate up to six people in three cabins.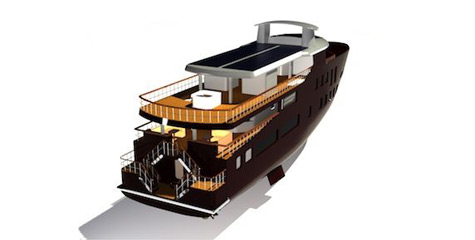 The yacht would also be able to house a tender of up to 6.5-metre in the foredeck.
* * *
Related links:
Zero to Nine Design
Photo: zerotoninedesign.com