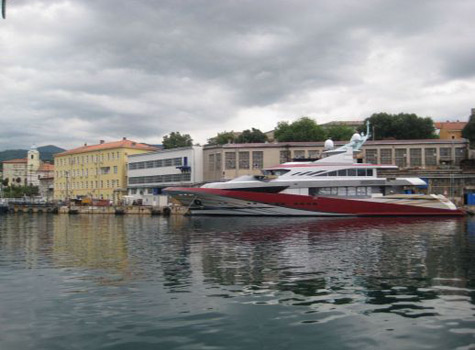 Once in awhile a yacht design comes along that just wows people, and the 50 meter JoyMe, from the Kraljevica shipyard is one example. This three deck displacement superyacht was developed from scratch by Stand by Studios, under the leadership of the world famous yacht and architect designer, Marijana Radovic. The main reason for building this yacht from the ground up was that the owner just couldn't find a product that was true to his own personal tastes on the yacht markets of today, and wanted something that was truly remarkable.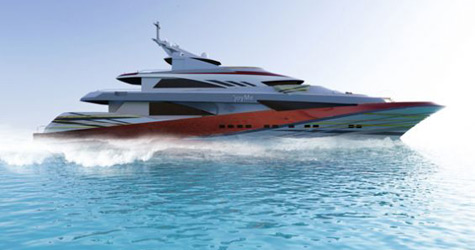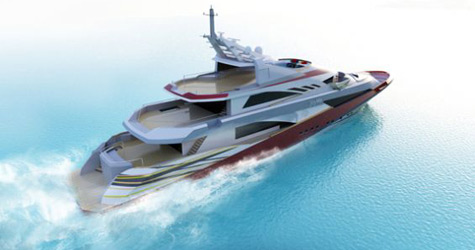 For starters, the interior of JoyMe is much different than previous designs. Instead of having one theme, or look that followed through the whole interior spaces, each compartment is treated like a separate entity, with it's own particular philosophies and story. This means that each area has a different atmosphere, communicating the individual tastes of the occupants, and giving the client the ability to have the flexibility to enjoy a room for different moods.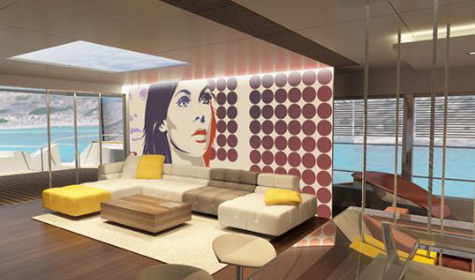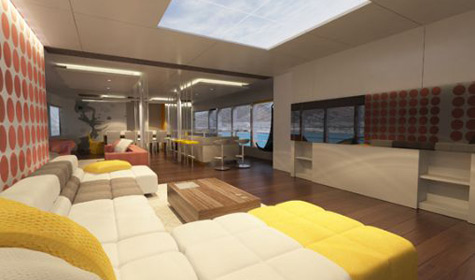 While each space is different, there is also a commonality to the whole yacht, to create a space that is comfortable, dynamic, and youthful. An interior that is functional, with an extremely user friendly atmosphere, where you can easily communicate between the different areas. Another unique idea is having completely different spaces, yet with an openness that doesn't make one feel compartmentalized. You can stand in one area, which is more suited to your style, and yet not be separated from the other guests, demonstrated the most by the interior salon area. Then, there is the lighting system, which by day utilizes as much natural light as possible, and discretely concealing the system that is used at night, providing a warm, as well as elegantly lit interior.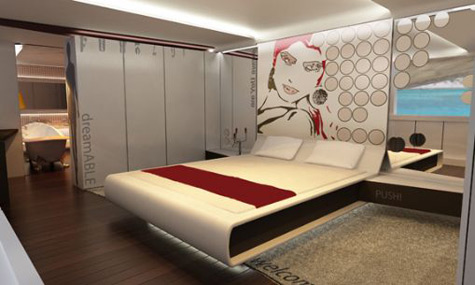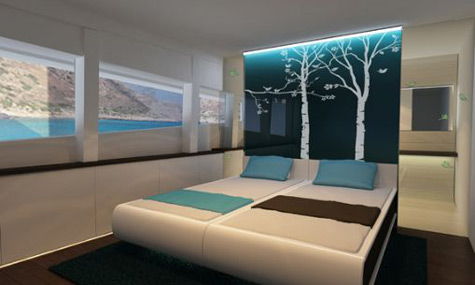 Even the exterior design is a newer concept. The paint scheme emphasizes the lines of elegance, and brings the overall profile lower and closer to the waterline. This also accents the flow of the ships design, with prints and textures that accentuate JoyMe's length, rather than how tall it is. One of the things that many yachts lack is a more dynamic visual impression, which is more than emphasized here. Because of these features, even when it is berthed it still reflects a style that this yacht is ready for travel at any time.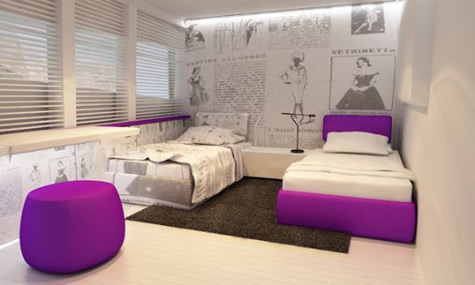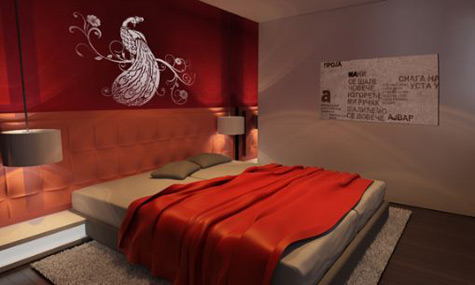 In the spirit of the name JoyMe, the client wanted a yacht that was inviting him to rest and relax, without being wound up in a cocoon. This yacht's design gets you up and going, to travel, be active, while still in a happy and relaxed state. This is a much different philosophy than many of the more mainstream yacht designs offered, according to the owner.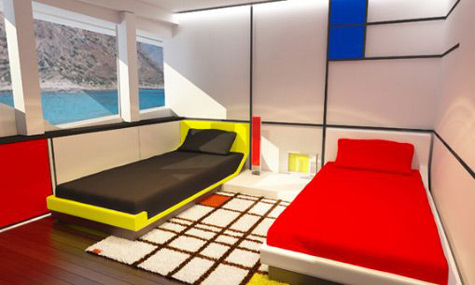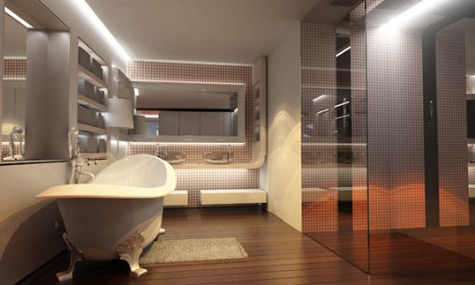 This is one sleek and interesting 50m yacht, and it deserves some looking into. You can find more information about the JoyMe through several online websites, with an abundance of different pictures available. It was originally launched at the end of last year, but was put through the regular routine of regular oceanic testing before being delivered to it's owner.
* * *
Related links:
Kraljevica Shipyard
Stand By Studio