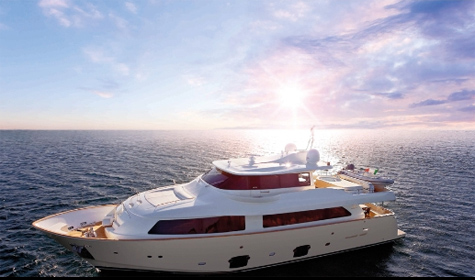 Ferretti Custom Line has released detailed information and presentations pertaining to the first yacht model in the range of twenty six to thirty seven meter range under the line of semi-displacement yachts. This particular luxury yacht is the Navetta 26 Crescendo.
The public will get their first introduction to this magnificent super yacht at the upcoming Festival de la Plaisance in Cannes. It is believed that many individuals and businesses will enjoy this particular yacht because of the fact that the overall design is environmentally friendly.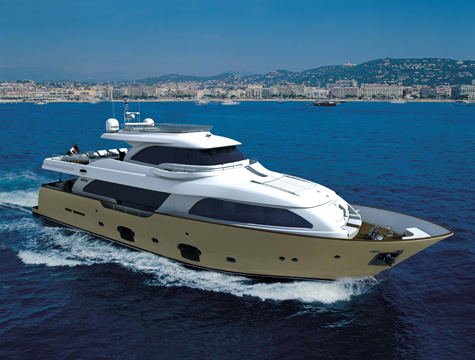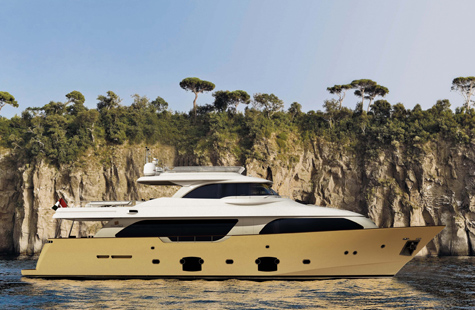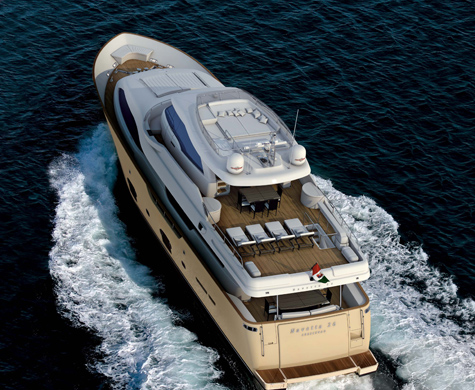 This elegant super yacht combines today's sophistication with a detailed amount of quality artistic contours, shapes, and designs. Several individuals played a special role in developing this luxury yacht - Studio Zuccon International Project and Advanced Yacht Technology Naval Research and Design Centre. In addition to these well-known groups of experts, several different designers and a variety of architects that conduct work with the Ferretti Group played special roles in the overall development of the exquisitely designed yacht.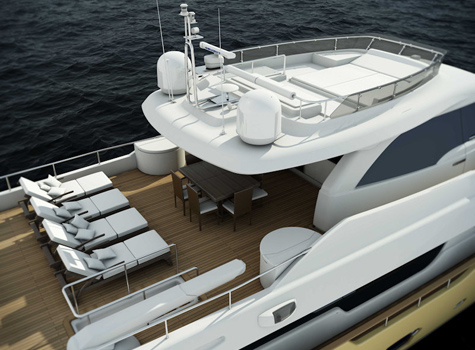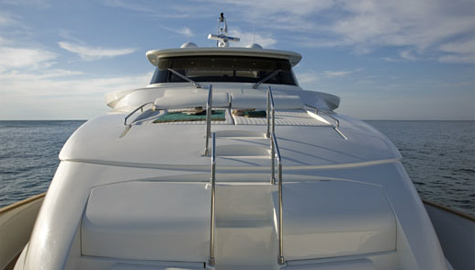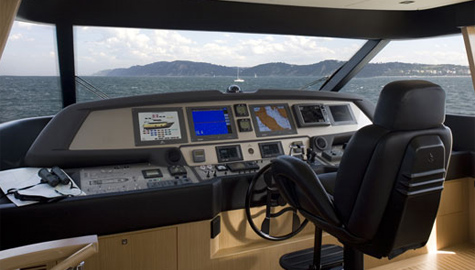 The main idea behind the Navetta 26 Crescendo is slow-paced leisure and comfort. Individuals that are seeking a yacht that will allow their guests to enjoy water travel at a slow pace and relish in the luxury of traveling amidst the world's exotic bodies of waters will find the Navetta 26 Crescendo exceptional. While a formal design has been put into place in order to highlight the elegance that is typically associated with yacht travel, comfort and quality are also exhibited at extremely high levels in the Navetta 26 Crescendo. Many individuals that have seen the plans and the samples from this super yacht agree that it is a delicate combination of class and modernization and is sure to appeal to a wide audience.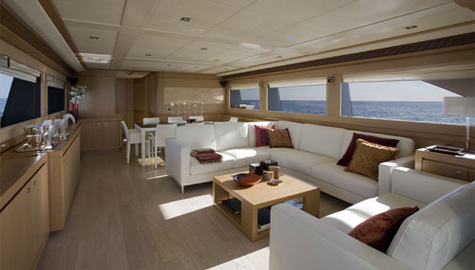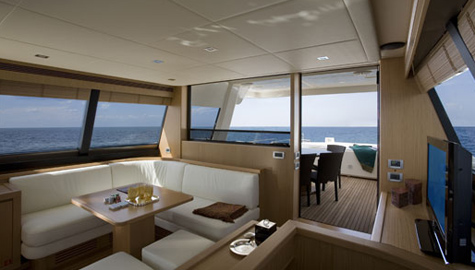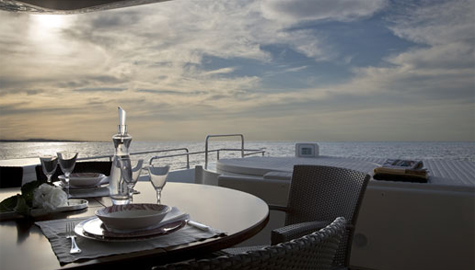 There is a basic color scheme exhibited in the Navetta 26 Crescendo. You will find that a wide variety of brown and creams are displayed throughout the water vessel as well as gray and colors that are similar in nature. The natural tones are the way that the designers collaborated in order to ensure that those that travel on the luxury yacht feel a sense of warmness and a sense of ambience that is highly inviting. Individuals and/or businesses that elect to purchase this luxury yacht have the option of choosing various types of furniture, an assortment of fabrics, and even various types of decorative items in order to create a personalized touch to the overall scheme of the luxury yacht.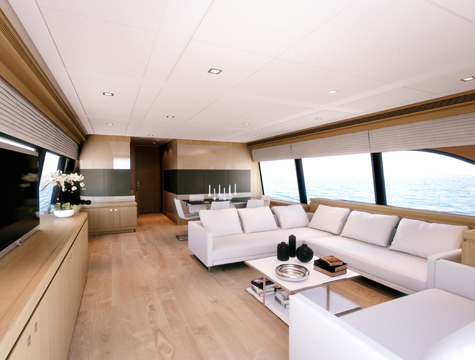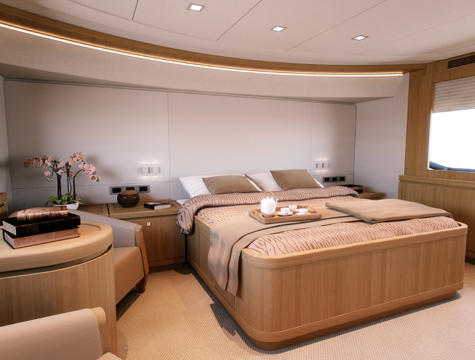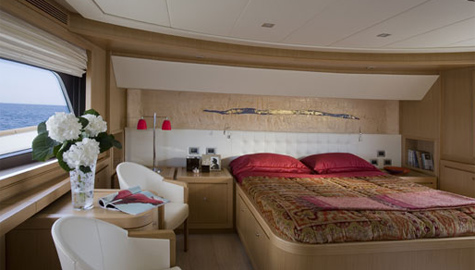 There are many features in this yacht that are considered to be highly appealing to those that enjoy these types of water vessels. Examples include a sky light, the integration of two Mitsubishi ARG tabilizers, a sun deck, a sky lounge, a specially designed dinette section, modern instrumentation, and environmentally friendly features.
If you are interested in luxury yachting at its best, you are sure to find the design of the Navetta 26 Crescendo highly desirable.
* * *
Related links:
Ferretti Yachts
Zuccon International Project
Photo: ferretti-yachts.com