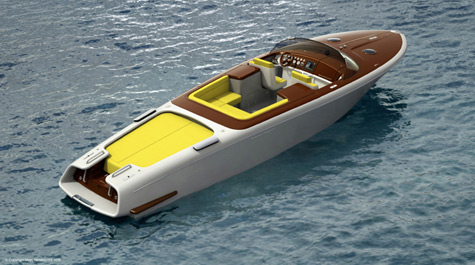 Australian designer Marc Newson, in collaboration with Riva and their official designers, Officina Italiana Design, has reinterpreted the Aquariva speedboat.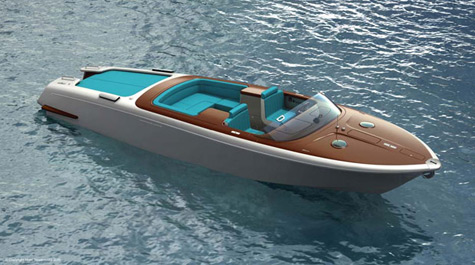 "As a kid obsessed with designing and making things, post-war Italian design was a huge source of inspiration. I was amazed by the seamless ability of designers and industry to produce every conceivable type of industrial product, from furniture to automobiles," says Marc Newson. "That influence is fully evident in 'Aquariva by Marc Newson', my first nautical design project for the iconic Italian brand."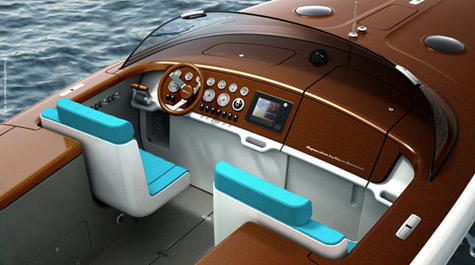 Newson's design for the Aquariva vessel is unique in its conception, as well as the materials chosen. A wood-like, textile-based laminate (phenolic composite) was used for the deck area and instrument panel. To give the exterior a more high tech look, Newson utilized anodized aluminium, a material not generally associated with boats.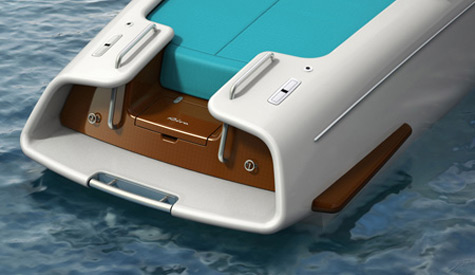 Newson has made some truly innovative changes: the re-imagining of the transom (at the stern), the wrap-around, laminated glass windscreen, the split cabin door entry, the functionality of the lounge and dining area, and the re-introduction of separate driver and passenger seats.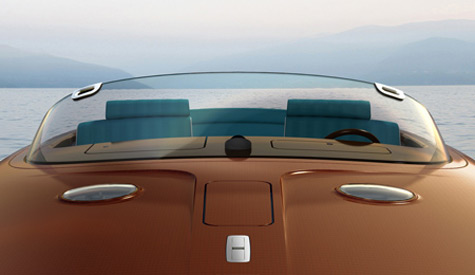 "We are proud that Marc Newson has chosen the Aquariva, which we first created in 2001, as the vessel in which to express his vision for nautical design. His design will carry on Aquariva's legacy as a timeless classic, continuing a thread that connects past to present, and tradition to innovation", Officina Italiana Design comments.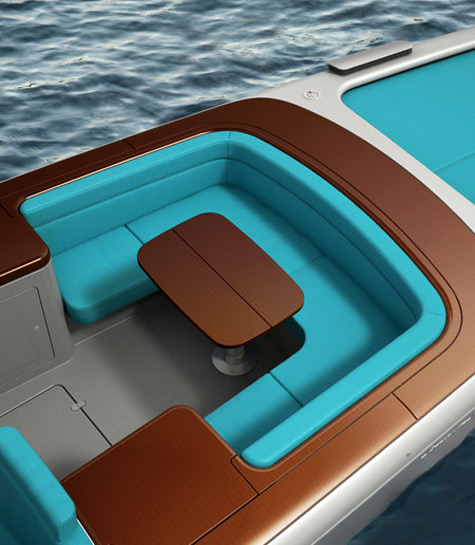 * * *
Related links:
Marc Newson Ltd
Riva
Photo: marc-newson.com