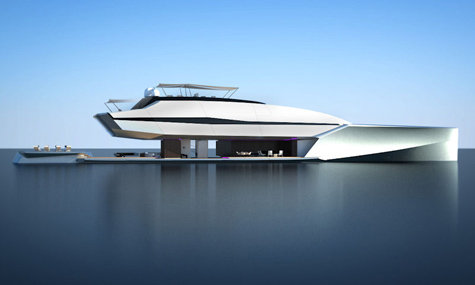 One look at the concept drawings from the winning designer Adam Voorhees of the new 66 Meter Ra and you will be scratching your head. For one, it really looks like your standard yacht, stacked on another on. As you look through the pictures, see what the bottom deck is capable of, then you will begin to realize why Adam won the prestigious World Superyacht Young Designer of the Year Award. This is a totally new visionary approach to yacht designs, with a strong connection between comfortable living, luxury, and a nautical lifestyle.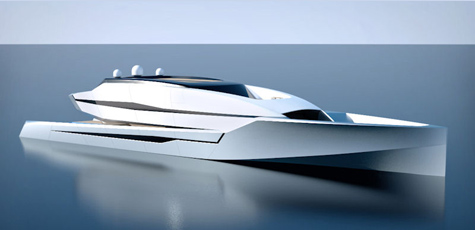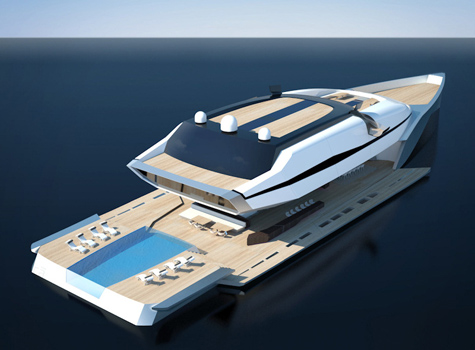 The Ra is going to transform space and light, and heighten the beauty of your maritime environment. It is also a marvel of Eco-Friendly designs, utilizing state of the art hybrid engine and propulsion systems, a wide range of solar photovoltaic integration, as well carbon dioxide scrubbers. All of these combine to make the Ra not only complies with RINA Green Star, Secure Yacht regulations, ABS, MCA large yacht codes, but also with IMO Alternative Design specifications.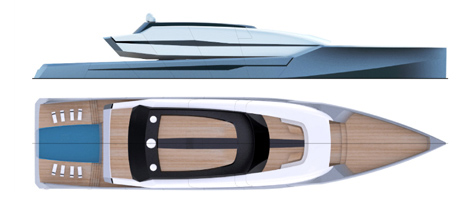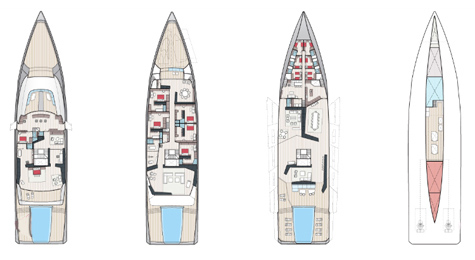 There are many different aspects of the Ra that are also much different than standard yacht designs. One of the is that all the owner and guest cabins are above the main deck, giving each stateroom it's own set of panoramic views. The main deck and entertaining area have walls that open up and lay flat, with an additional aft section that extends out with it's own pool. This design makes it possible to allow more air flow, and a greater viewing of the surrounding seascapes, but also utilizes as much natural light as possible during the day time.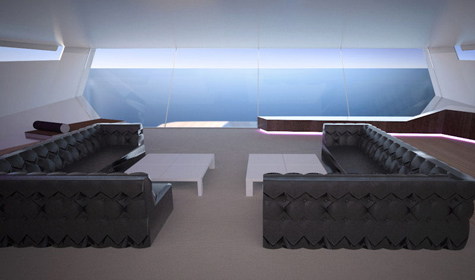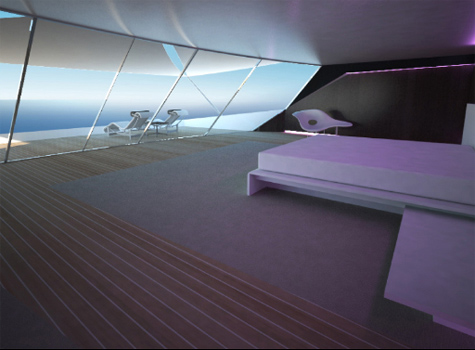 In order to offer peak performance, even with it's unique shape and design, a Alsphere Displacement Gliding Hull is incorporated. This increases seaworthiness, and minimizes resistance. In almost all yacht designs, most displacement comes from the keel, but this different form actually lowers slamming and rolling, and at the same time increasing the stability. Because of this lower resistance, fuel consumption is lower as well as operating costs. There is less of a need for equipment and power to reduce this displacement than traditional hull designs. In addition, because of the reduction in displacement, there is less wash, limiting the yachts environmental impact on sensitive areas.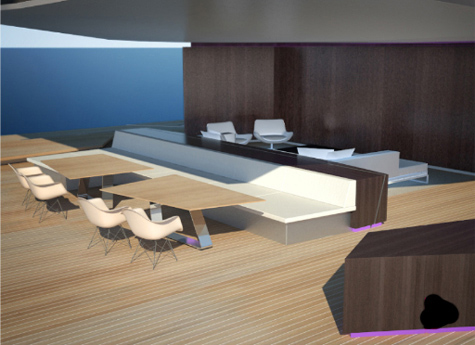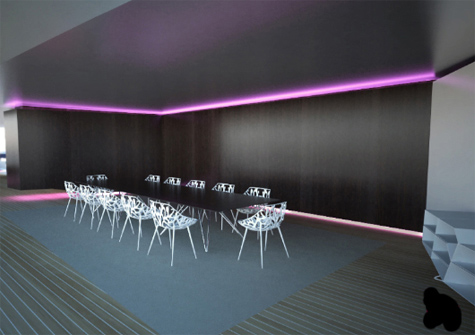 As mentioned earlier, all of her operating systems are designed for the environmentally conscious. Part of this will come from the hybrid motor propulsion system, which has been already proven reliable for green applications. The will also be Azimuthal drives, for clean and silent operation, not only while in the harbor, but on the open water as well, with zero vibration. The photovoltaic system that is embedded in the outer hull, along with heat scavenging systems, offer all the energy needed for the owner and guest needs.
* * *
Related links:
Adam Voorhees