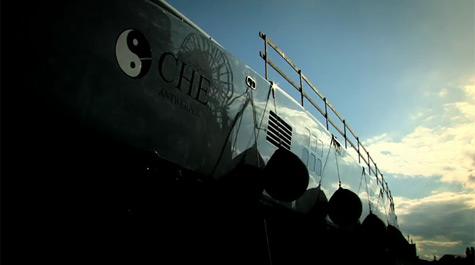 Sunreef Yachts has recently announced that their second custom made superyacht, the Sunreef 114 CHE, was just successfully launched at the Gdansk Shipyard. This largest sloop catamaran in the world is nearly ready to sail the open waters and she will be available for charter in the Caribbean for the 2010/2011 winter season.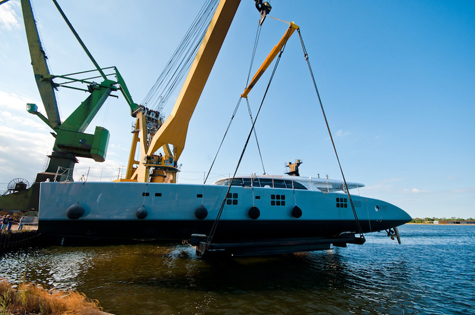 The luxurious Sunreef 114 CHE follows closely on the heels of Sunreef's original superyacht, the Sunreef 102, which was first launched at the Monaco Yacht Show to great reviews. This new, private and elegant superyacht can accommodate up to seven guests comfortably and she will be staffed with four to five crew members, all of which will enjoy the benefit of bright, spacious cabins.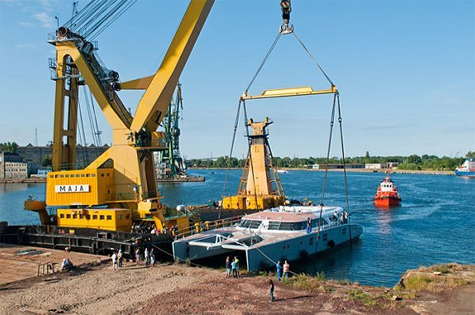 Built with the ultimate purpose of sailing all around the world, the Sunreef 114 CHE was designed for comfort and performance. At 34.75 meters in length, the Sunreef 114 CHE is able to reach a maximum speed of 20 knots due to her thinly designed hulls and sleek, aerodynamic form that offers a smooth, even sail.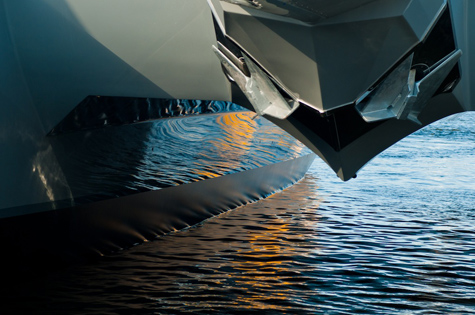 This classic, single decked catamaran will delight sailing and yachting enthusiasts alike who will be impressed and appreciative of her perfect performance and incredibly comfortable interior. The superyacht is available with two different layout options, either classic or modern. The former layout features a mast located in the forward part of the yacht's salon while the latter version features its mast on the flybridge rather than the bow, which creates extra living space in the front of the ship.
Specification of the Sunreef 114 CHE:
Length: 34.75 m/114.01 ft
Maximum Beam: 12.80 m/41.99 ft
Draft 2.50 m/8.2 ft
Construction: Aluminum
Displacement: 120 t
Main Engines: 2 x 455 HP
Fresh Water Tank: 2 x 2,500 l/2 x 660,43 gal
Fuel Capacity: 2 x 10,000 l/2 x 2,641,72 gal
Accommodations: 7 guests
Crew Accommodations: 4-5
Main Sail: 335.00 m² / 3605.91 ft²
* * *
Related links:
Sunreef Yachts
Photo: sunreef-yachts.com