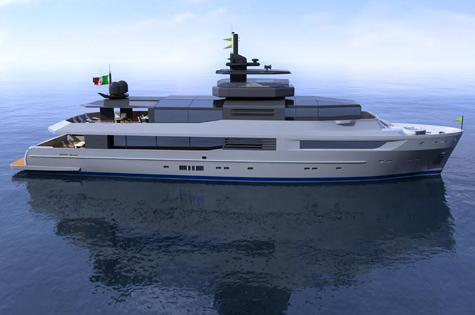 When one wants to take to the high seas, it is no surprise that they want to do so not only in style, but also in relative safety. When we say safety we are not only referring to the boat itself, but also the amenities that it provides. To say the least, the Arcadia 135 is an extremely innovative boat. It is highly equipped, outfitted with solar panels and it's very own stateroom on the main deck.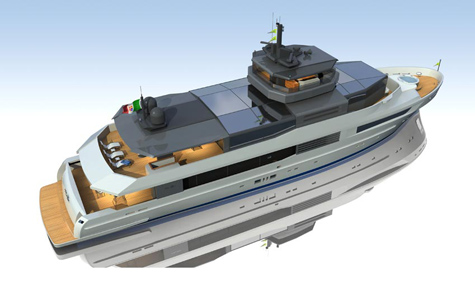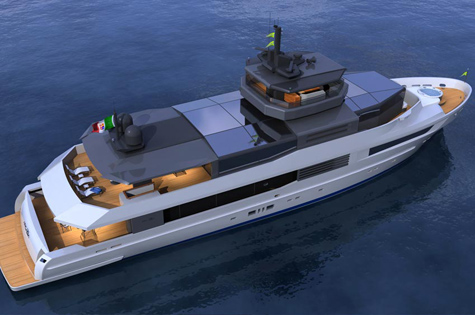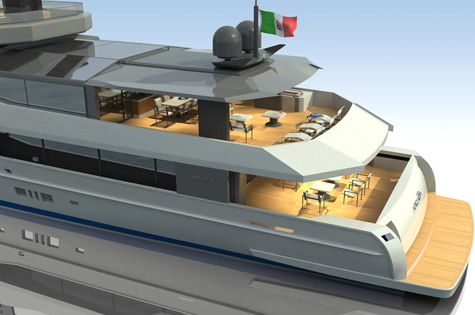 This yacht is perfect for any chartering business as it features five guest bedrooms and separate quarters for the crew. In addition to the crew quarters there will be a crew lounge for those who need to relax or have lunch. The captain's lobby is yet another impressive addition to an already impressive boat, making this one of the greatest sea faring vessels available to individuals or chartering companies.
Stability is yet another factor that plays into the construction of the boat. The Arcadia 135 features a water displacing hull, and for those who do not know what this means, it simply means that the boat is capable of displacing a volume of water that is equal to the boat itself. The vessel will exist in perfect harmony with the water, lowering the chance of a capsize or other issues that many boats tend to have on the open water.


At 43.49 meters you can be sure that this boat will accommodate all of your guests or even your entire family if you are thinking of purchasing this as a private vehicle. In addition to that you can be quite sure that this boat will get you where you need to go as it will hold about 42 liters of fuel. Water capacity on board the boat is measured at 10.000 liters, and the sewage capacity is 2.2 liters.
Not only do these boats get you where you need to go in absolute luxury, they get you there in relative silence. The near silent propulsion system is one of the driving forces behind the Arcadia Yachts marketing campaign, and this not only represents a respect for nature, it also allows those who enjoy fishing to cast their lines, secure in the knowledge that their clusters of sea life will not be warned off by the roar of an approaching motor.


These are just a few of the great features you will find on a great boat. There are many more surprises in store for those who dare to try out the Arcadia 135′. There are other scales from Arcadia of course, but this is by far the most impressive and like all of their other boats is constructed on a clean assembly line that lives up to the standards you would expect from any company. It's time for you to become familiar with the Arcadia 135′ and see just where it can take you.
Specification of the Arcadia 135:
Length Overall: 43.49 m/142.68 ft
Length On Deck: 39.49 m/129.56 ft
Beam: 9.20 m/30.18 ft
Draught Max: 2.60 m/8.53 ft
Displacement: 350
Fuel Capacity: 42,000 l/11,096 gal
Water Capacity: 10,000 l/2,642 gal
Naval Architect: Arcadia Yachts
Exterior Designer: Arcadia Yachts
Interior Designer: Arcadia Yachts
* * *
Related links:
Arcadia Yachts