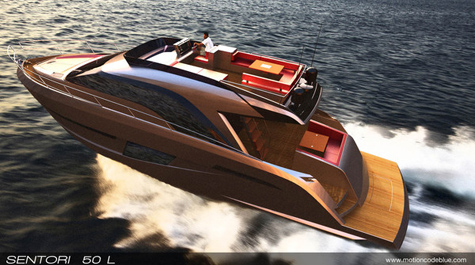 Measuring in at just over 15 meters long, the Sentori 50L is an amazing piece of naval machinery that was designed to perfectly combine both excitement and luxury. Designed and created by Motion Code Blue Design Studio, the latest in the line of Sentori Yachts utilizes every inch of available space to create an intelligently built yacht with sleek lines and plenty of character.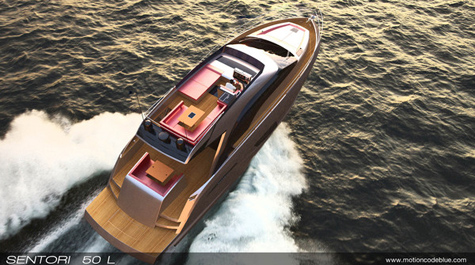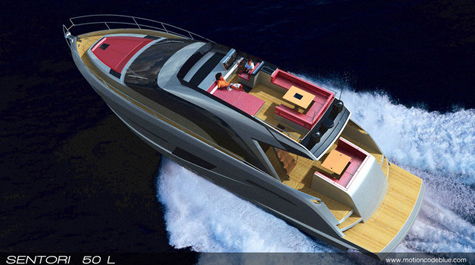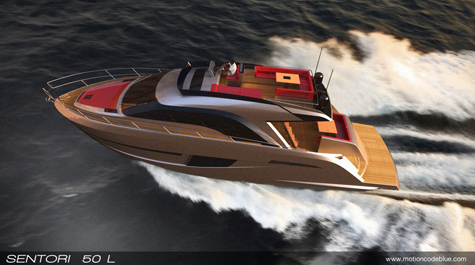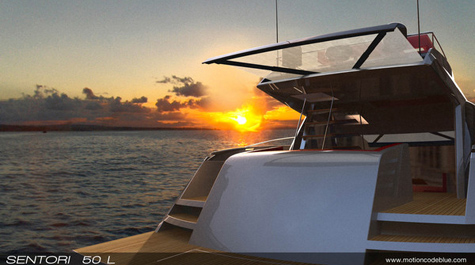 Within the flybridge area aboard the Sentori 50L yacht guests will find an impressive layout consisting of a dining area, wet bar, and the high tech driver's area. Equipped with dual 900 PS Yanmar engines the Sentori 50L will boast a maximum speed of 40 knots and the driver will be thrilled with the technical controls and an innovative design that make navigating the boat an experience to truly be enjoyed.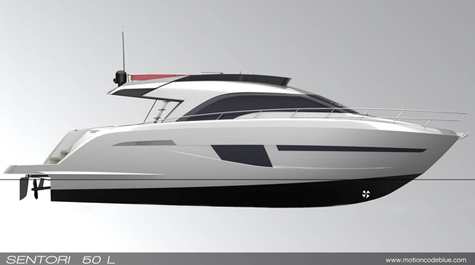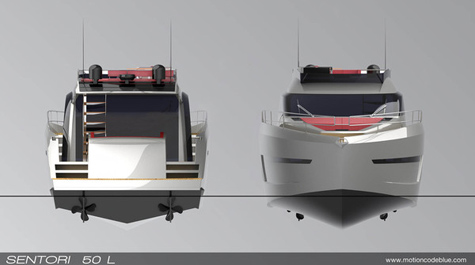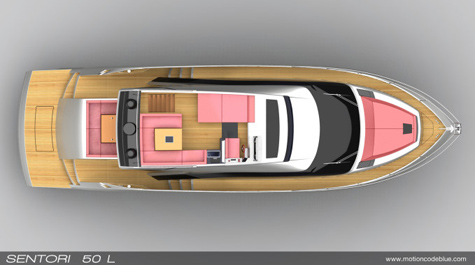 A retractable 37 inch LED television is mounted behind the driver's seat and allows for a wide range of activities beyond the usual TV or movie watching and can also function as a game console, DVD player, or photo viewer.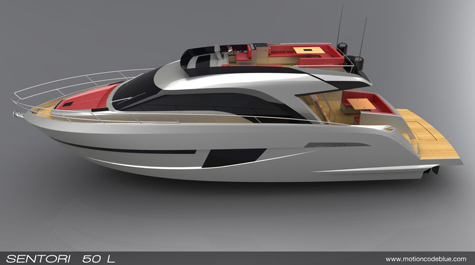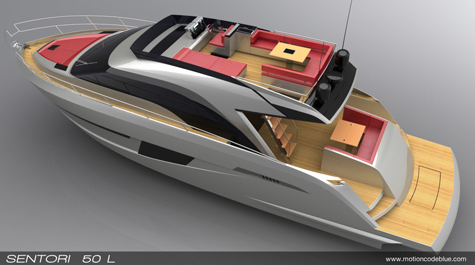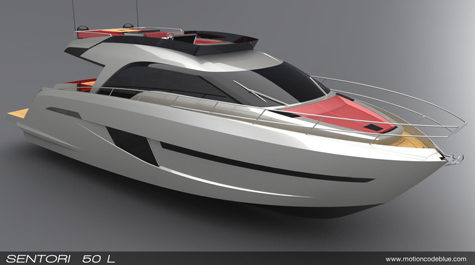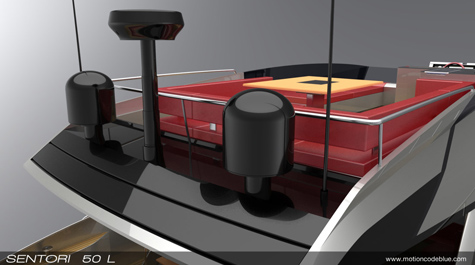 The Sentori 50L's wet bar includes a refrigerator, sink, ample storage space, and is concealed with semi-transparent glass to create an interesting appearance, as does the yacht's entire design which manages to effortlessly combine the exterior and interior living spaces together. The Sentori's dining table seats up to eight guests and features a hot plate to keep foods heated while being served.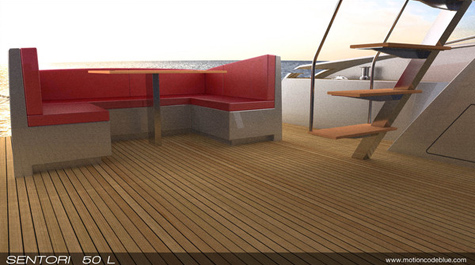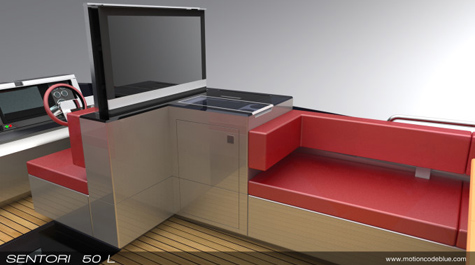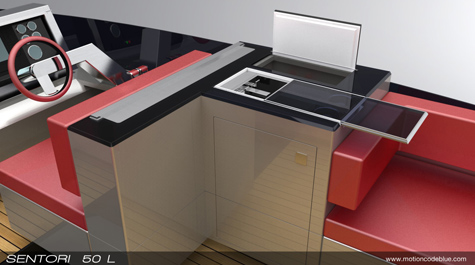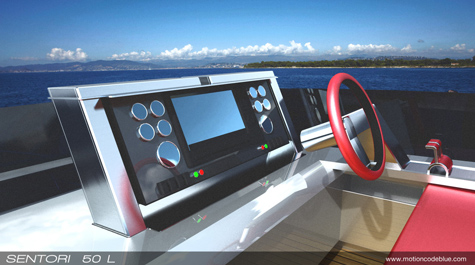 The hull area of the Sentori 50L features a large owner's window that offers a breathtaking view just above the waterline while filling the area with natural light. The expandable sun protection in the rear area of the main deck offers comfort for guests who can relax upon a U-shaped sofa or sunbathe on one of the luxurious sun beds. At the end of the Sentori 50L is a bathing platform which features a pool, which when not in use may serve as storage space, along with a smaller pool for the children to enjoy.
The Sentori 50L will be available near the end of the year in 2010.
Specification of the Sentori 50L:
Length Overall: 15.3 m
Beam: 5.0 m/25.00 ft
Displacement: 18 t
Engines: 2 x 900 PS YANMAR
Maximum Speed: 40 knots
Exterior Design: Motion Code Blue
* * *
Related links:
Sentori Yachts
Motion Code Blue Design Studio
Photo: motioncodeblue.com