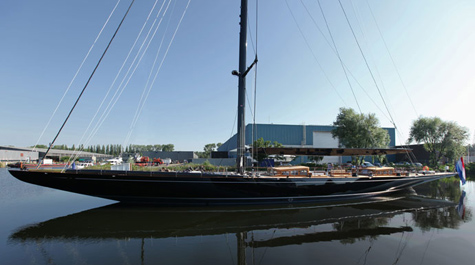 From Claasen Jachtbouw shipyard in Holland comes a brand new breed of sailing yachts, the 44 meter, all aluminum, J-Class Lionheart. Designed by Hoek Brokerage's team of naval architects, the Lionheart will be the largest of its class in existence and the very first Hoek designed sailing yacht to debut on the racing circuit after she was launched on the fifteenth of June 2010.
The Lionheart is ABS classed, MCA compliant and is the nineteenth yacht launched by the world renowned Claasen Jachtbouw who boasts more than 25 years of experience. Ready to sail guests around the world in safety as well as the ultimate in comfort, the Lionheart offers the perfect combination of both elegance and performance.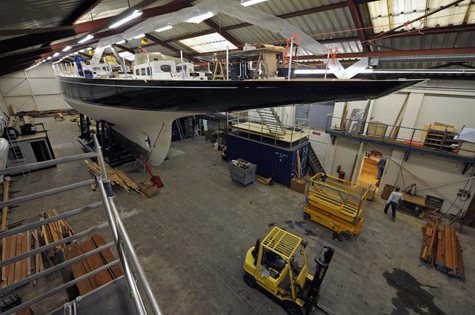 Fully optimized for racing as well as cruising, the Lionheart features an original hull design that was created for the Ranger syndicate back in 1936 and designed by Starling Burgess and Olin Stephens. In terms of performance this sailing yacht was created to win races featuring the very latest in software as well as offering her guests every amenity they could expect.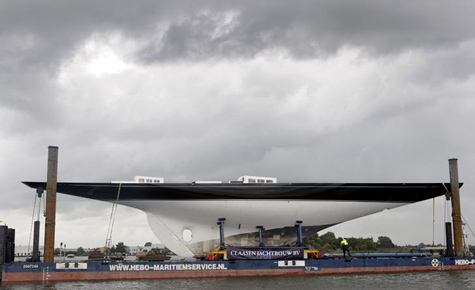 The elegant Lionheart with her clean, sharp lines and 17 meter overhangs offers an imposing and impressive presence along with a retro styled interior that will feature flooring of whitewashed teak wood and leather. The Dutch built Lionheart will accommodate up to eight guests within her four cabins including an owner's cabin that is located aft the yacht along with a deckhouse and the cockpit. Yet another deckhouse is included aboard the Lionheart for the rest of the guests to enjoy.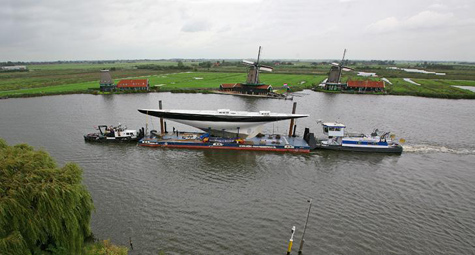 After the Lionheart completed sail trials in early July 2010 she will be sailing throughout the Mediterranean before being displayed at the Monaco Yacht Show by Hoek Brokerage.
Specification of the Lionheart:
Length Overall: 43.40 m/142.39 ft
Length Waterline: 26.52 m/87.01 ft
Beam: 6.55 m/21.49 ft
Draught Max: 4.57 m/14.99 ft
Hull Material: Aluminium
Superstructure: Aluminium
Displacement: 175
Engines: 1 x Volvo D9-MH, 420 HP, 313 KW total
Naval Architect: Hoek Design Naval Architects B.V.
Exterior Designer: Hoek Design Naval Architects B.V.
* * *
Related links:
Claasen Jachtbouw
Hoek Design
Photo: claasenjachtbouw.nl