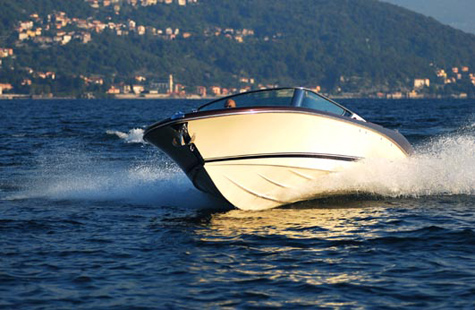 Recreation on the water has always been a coveted goal, but these days it can be achieved quite easily. As far as nautical travel goes, we have come quite far from the days of wooden boats and multi-level rafts. These days you can take to sea on an amazing yacht outfitted with all the amenities you would need to travel the waters in relative comfort.
Not only is the 26 Bellagio an amazing boat, it is a symbol of what Colombo can make, as well as their attention to detail and construction quality. One thing to note about this boat is that it is not huge like other yachts. Instead this boat concentrates on making the most of the space it has. It achieves that end quite well, believe it or not, as it will contain virtually anything you need to enjoy a comfortable trip at sea in that limited space. Most people will not even notice the reduced space!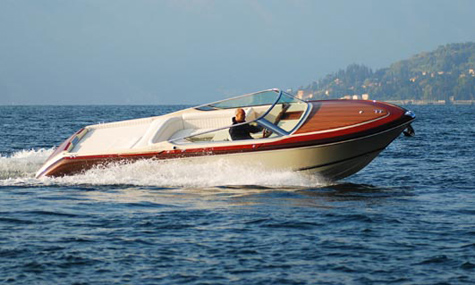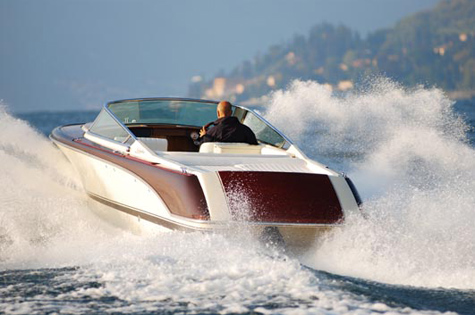 Are you interested in water-skiing? If so then you'll be quite happy with this boat as there is an electric door on the stern that opens to the water and becomes a bathing platform. This makes it easy for boats and skiers to depart and enjoy the water at their leisure. Of course you can probably imagine that there are other amenities in this amazing boat, and you would be right.
One of these amenities is the sofa that runs from starboard to port side, and a bar cabinet in the cockpit. You'll be glad to know that there is more to it however as under the bow deck you will find a king size berth with a bathroom. With all of these amenities and manufactured luxuries, it is pretty easy to guess why people absolutely love this boat.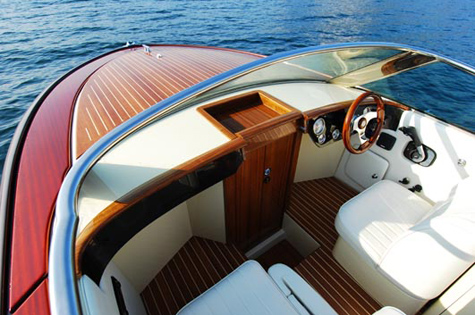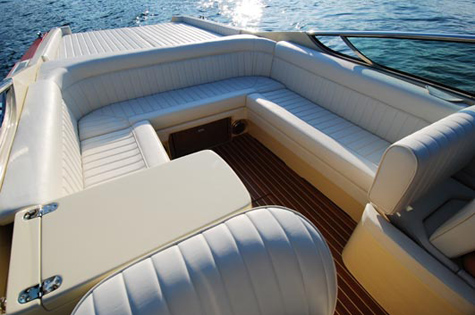 To top it all off, the boat is quite safe. Proper water displacement and safe piloting measures have been figured into the design of the boat, allowing for a safe and enjoyable experience that everyone from the amateur sailor to the veteran seaman longs for. As far as length goes, the boat is 7.48 meters long and has a fuel capacity of 265 liters. As we said before this is not a huge yacht but it does get the job done, and it does make use of the space it has.
The ocean used to be a dangerous and uncomfortable place to be. With the introduction of better sea faring vessels and the incredible amenities that they can support within their hulls, it is no surprise that more and more people are becoming interested in the concept of ocean travel. If you are one of these people, then the 26 Bellagio might just be your ticket to freedom.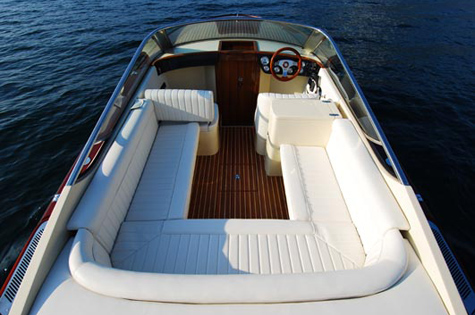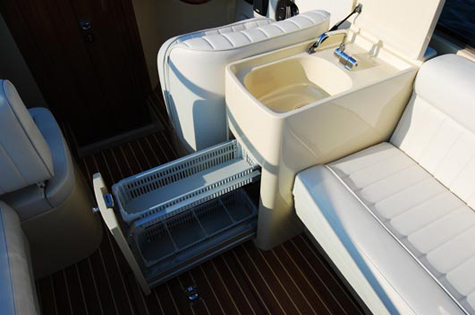 Specification of the Colombo 26 Bellagio:
LOA: 7,48 ft
Beam: 2,47 ft
Displacement: 2,150 kg
Construction material: GRP
Engines: Volvo Penta 5.0 Gxi DP – 270 hp
Fuel tank: 265 l
Fresh water tank: 70 l
People on board: 8
* * *
Related links:
Colombo Boats