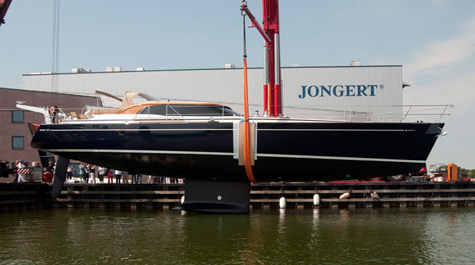 Launched at the end of June of this year, the sailing yacht Uisge Beatha is a delight for the owner's for many reasons. The Scottish owners picked Jongert, because they themselves has owned a shipyard before, and knew that this company was the only one that would fit in with their high standards. It is a 2400M aluminum sloop type yacht, that has an open cockpit, and a closed wheelhouse. Uisge Beatha means Water of Life, and being that the owners are two avid sailors, this name fit their lifestyle the most.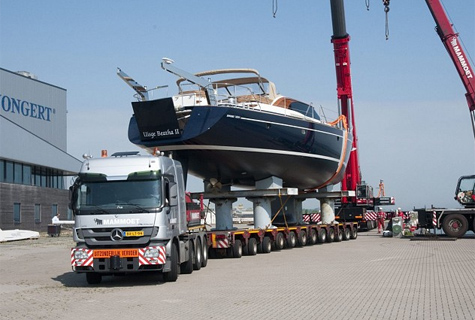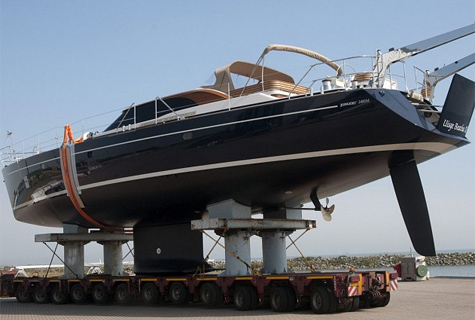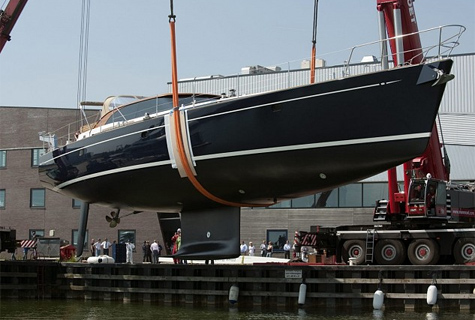 The owner, together with her partner wanted a ship that was accommodating, but also simple enough that they could sail without the help of a crew, the Uisge Beatha fits in with both requests. Not only is the sailing, rigging, and navigation equipped to be manned by just a few, the engine room is designed and arranged for easy access. You don't have to remove one part to get at another, as well as neatly organized so if need be, it can be maintained by just one person.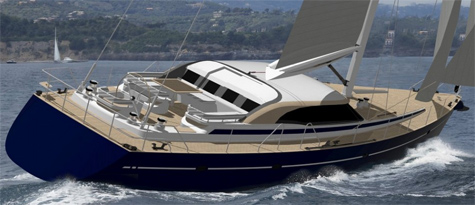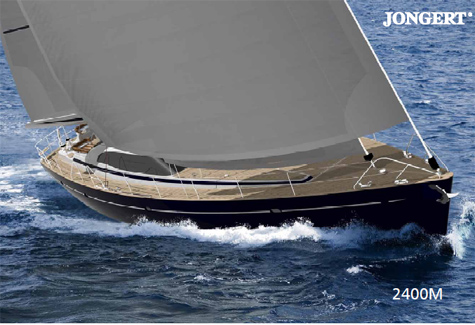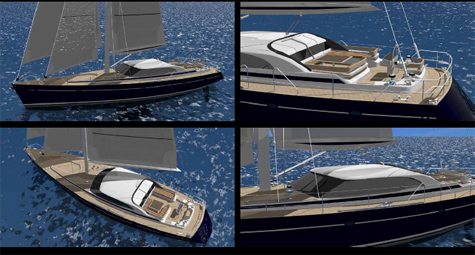 While there are large double master cabins and enough berths for up to seven more guests, since the owners wish to just sail by themselves with their families, this is more than enough space to accomplish this. The owners' spokesman says that while the Uisge Beatha isn't built like a racing yacht, she can compete exceptionally well if the need calls for it.

One of the biggest changes that was called for what a davit, for launching their 4.8 meter RIB, which they use for diving. While the original design of the 2400M wasn't suitable, they had a landing platform installed anyway. At first they were afraid that it would destroy the beautifully flowing lines, but were pleasantly surprised to find that they were kept in tact. This is greatly due to the fact of how well the Jongert design team understood the importance of this, and did a magnificent job of creating a davit that would work.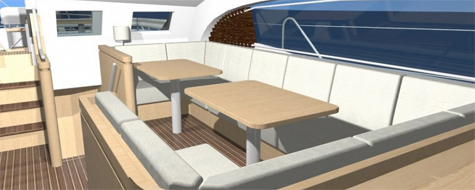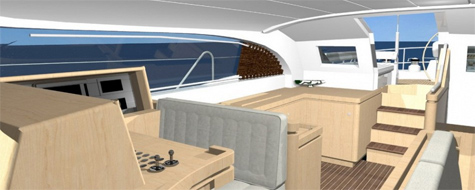 The Uisge Beatha is more than 24 meters long, with a beam of just under six and a half meters. It has a draft of 3 meters. The hull and superstructure is aluminum, for strength, durability, and weight reduction. It has a cruising speed at full sail of 11 knots, plenty to take their family along with them. The interior is light and airy, with a large and functional galley, and it even comes with a washer and dryer. When not sailing, the main engine is a Steyr 144kW/196 motor, and a Kohler generator with almost 20 kilowatts fo power. The bow thrusters are pivoting hydraulic, at 18 kW. It has a fuel tank of 4,600 liters, a freshwater holding tank of 2,000L. The waste maker is a Hamann Super Mini, with a fresh water maker that is a 3,000 liter per hour HEM.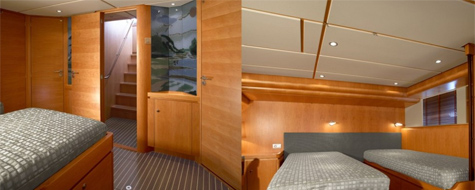 Specification of the sailing yacht Uisge Beatha:
Length Overall: 24.40 m/80.05 ft
Length On Deck: 23.05 m/75.62 ft
Length Waterline: 21.30 m/69.88 ft
Beam: 6.50 m/21.33 ft
Draught Max: 3.00 m/9.84 ft
Hull Material: Aluminium
Superstructure: Aluminium
Displacement: 58
Engines: 1 x 196 HP Steyr Diesel
Max Speed: 11 kn
Cruise Speed: 9 kn
Range: 1,600
Fuel Capacity: 4,300 l/1,136 gal
Water Capacity: 2,000 l/528 gal
Guest Cabins: 1 Owner's cabin, 2 Twin cabins
Guests: 6
Crew Cabins: 1 Crew cabin
Crew: 2
Naval Architect: Jongert Yachts
Exterior Designer: Jongert Yachts
Interior Designer: Jongert Yachts
* * *
Related links:
Jongert