The Atollvic Shipyard has announced recently that they will be working with Dixon Yacht Design to create a new concept in Sailing Yachts, the Atollvic Adventure. The concept itself was brought into reality by Dixon, and will offer a totally new approach to sea adventures. The Adventure will actually be a hybrid, incorporating sailing features, as well as features from traditional motor yachts.
It will be designed for long term outings, no matter where your heart may take you. Rugged it will be, because the steel hull will be able to withstand colder conditions, like in the arctic. The fully enclosed pilot and deck house will make it possible to be able to cruise around in colder climates much easier, and the guests and crew will be sheltered against the rough elements. The Adventure will be able to take out guests for long periods, of time, and has features and designs that will make sure they are traveling safely, as well as in style and comfort.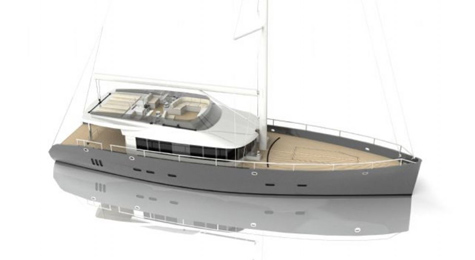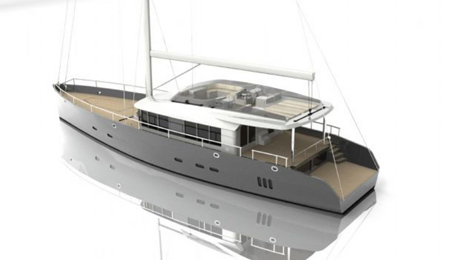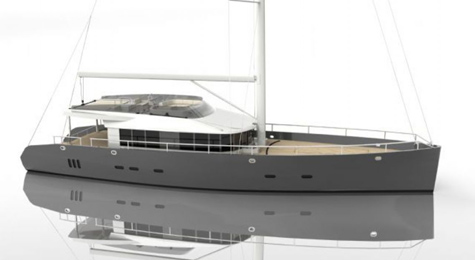 At just 24 meters in length, the Atollvic Adventure is not as large as most would consider in a super yacht, and yet this is made up for in comfort and style. The main deck and pilot house will be warm and inviting, and the smaller fly deck will have ample space to check out the views unobstructed. A 6.22 meters wide, it will still accommodate it's passengers and crew with spacious cabins, large living and dining areas. All the electronic equipment will be state of the art, making navigation whether sailing in the open water, or even using the diesel motors all the easier.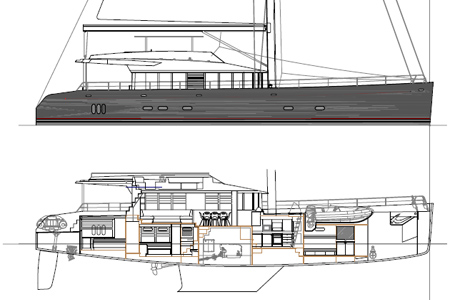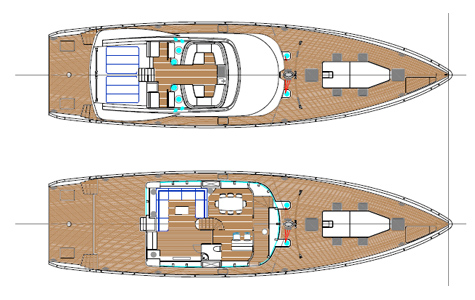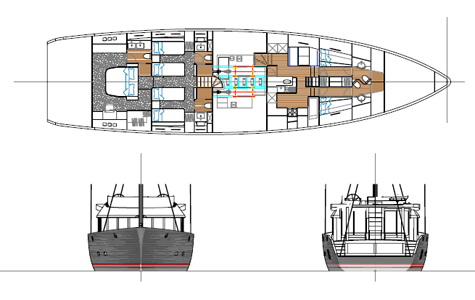 The interior spaces will be simple, yet elegant, and the colors will be like oak, chocolate, and cream finishes, which will make guests feel right at home. The main salon will have a full home theater system, which will make those long boring voyages a little better to manage. The cabins will be simply styled, which will be made up for with the focus on space.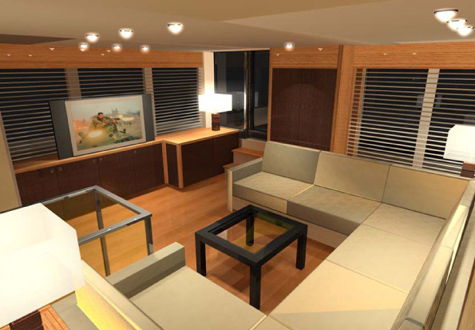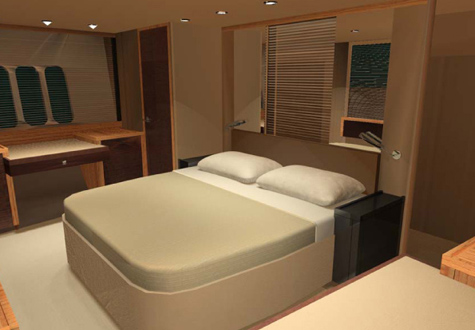 Bill Dixon has been a top British designer for more that thirty years. The Dixon Yacht Design team has worked on and designed a wide range of super yacht vessels, from production motor yachts, to customized sailing yachts. His vision of the Atollvic Adventure is that it will be a new innovation in exploration, which is robust, but no compromise, on style.
The Atollvic Shipyard, although relatively new, in business just since 2006. It is the refit and superyacht construction division of a 36 year old group of companies, the Spanish Vacalsa Group. The yard manager, Marco Villar, says that collaborating with Dixon Yachts is not just a unique opportunity, but will give an added boost to their already growing reputation.
The Adventure will start construction at the Atollvic shipyard in Vigo, Spain.
* * *
Related links:
Atollvic Shipyard
Dixon Yacht Design
Photo: atollvic.com