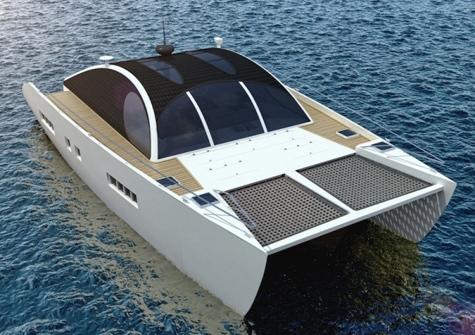 What is Eco-Sustainable? Well the Marvin the Martian Catamaran is a combination of sail and motor yacht, and but is really a whole new middle classification. The need for being greener, especially when it comes to boating has inspired to manufactures of this catamaran to break all the traditional barriers. While not in the conventional sailing style, this catamaran runs mostly on solar power, with a motor just for back up. Sailing yachts, while the most eco-friendly, have problems for most people, because they need specialized training in order to properly operate, so many just go with motor powered boats, because they are easier to deal with.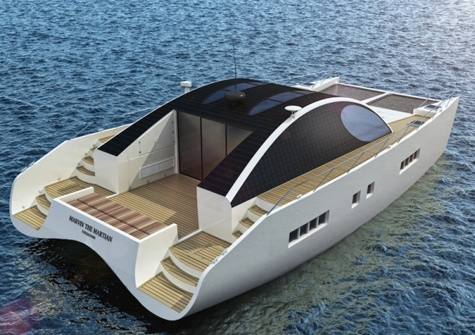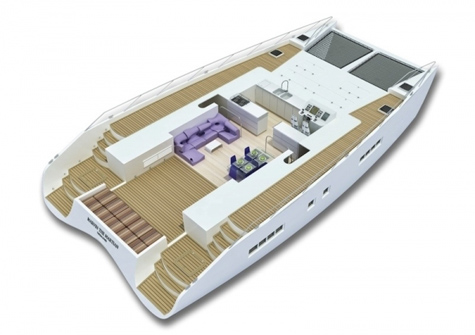 Because of this, it was important to find a middle ground between the characteristics of sailing, but the ease and handling of a motorized Yacht. This is where Marvin comes into play. The Marvin incorporates solar panels, so that it provides the lowest fuel consumption, with silent operations, and it is extremely easy to navigate and even maneuver in harbors and marinas.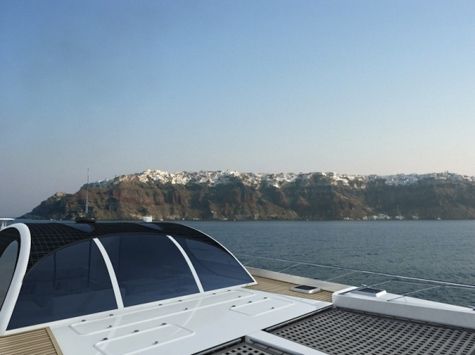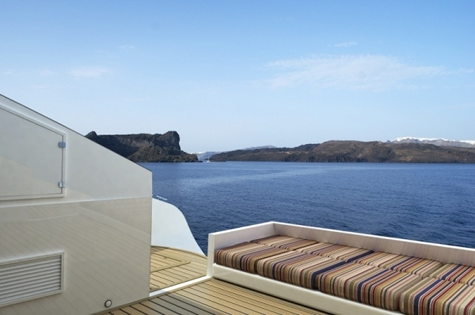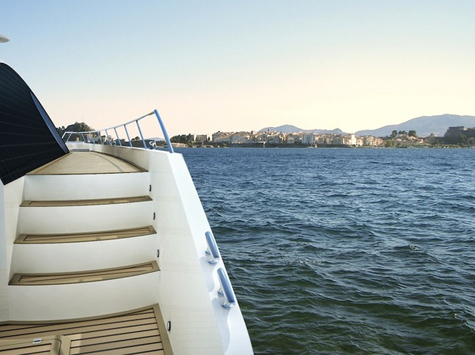 Other things that are noteworthy about Marvin is that for a 51′ catamaran, it is quite stable, is equipped with an A+ rated interior for energy efficiency, and all the light fixtures use low voltage, high output LED bulbs. The main deck is open and airy, using a canopy that has many window that allow the most natural light possible. With the many different openings on this deck, it maximizes the natural flow of air, eliminating air conditioning, and exhaust fans, when cooking. The open floor plan includes dining and lounging areas, the galley, and stair cases going down into the twin hulls, where the cabins are located. There is enough cabins to accommodate eight passengers and the owner's family. Each of the cabins are cozy, have their own bathrooms, and have the same Eco-Friendly lighting and other accommodations.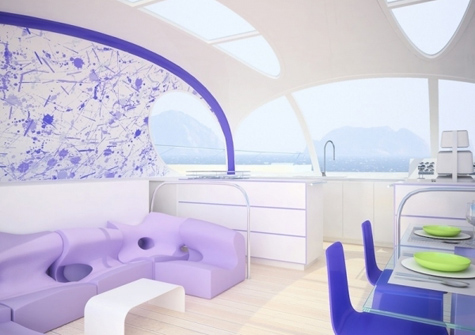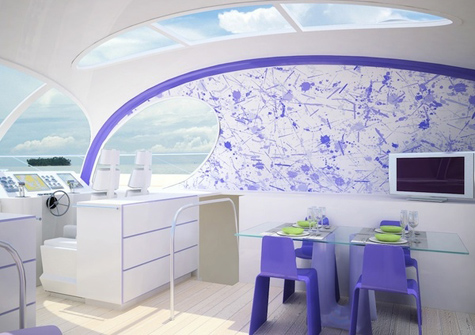 On the main deck is also the control areas, with state of the art navigational equipment, large easy to read and follow monitors, and easy to operate controls. On the aft side, large sliding glass doors open to the sun and lounging decks, with stairs and walk ways going all around the catamaran, including down to the two swimming decks.
One look at this boat will have your considering this catamaran as your next luxury yacht purchase.
* * *