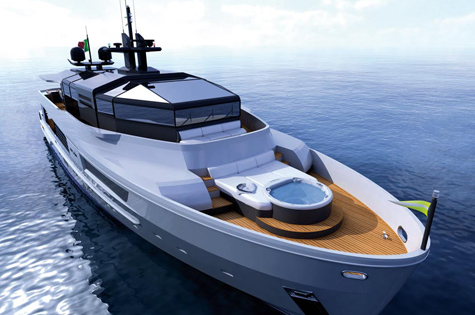 Though it's not exactly a cruise ship, the Arcadia 115 is a decent sized yacht that any chartering company or even ambitious (and wealthy) individual should try looking into. Because Arcadia Yachts unveiled the Arcadia 85 in 2009, people are probably wondering what the company can possibly come up with next incredibly yacht model. As surprising as it seems, Arcadia is still perfectly capable of delivering on their promises.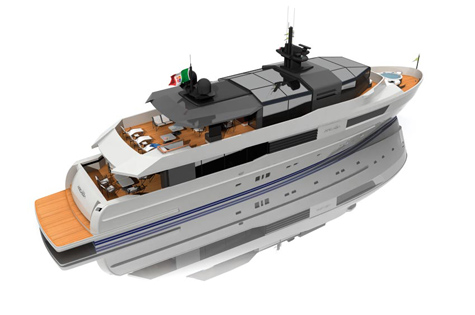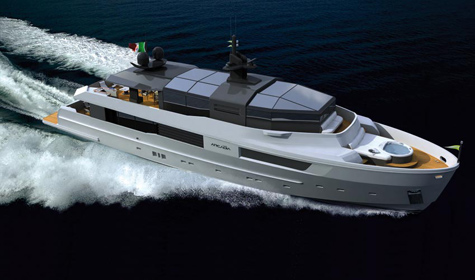 The first thing you are going to notice is that there is plenty of space aboard ship. On the lower deck you will find four to five cabins, and there is even an owner stateroom on the main deck. The yacht itself is three yards long, and that's not all there is to this amazing piece of water-borne architecture.



The boat features plenty of entertainment and amenities starting with a pool on the fore deck. There are plenty of other areas where on might relax and enjoy their trip, or even take in the scenery as they sail through the vast ocean. For those enthusiastic about nature, they will be glad to hear that once again Arcadia has taken the green attitude.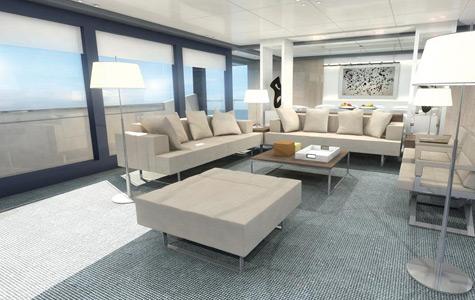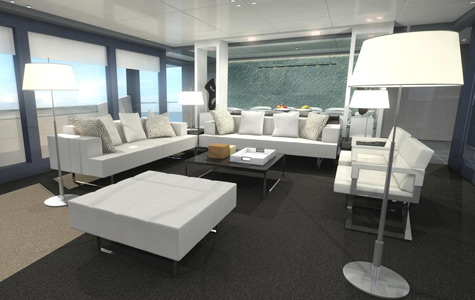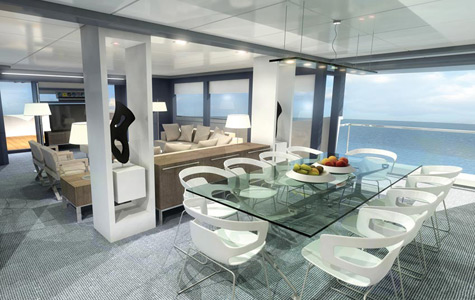 Unlike many boats of our time, the 115 can be outfitted with electric propulsion so as not to disturb the environment. This propulsion will not only reduce harmful emissions, it will also reduce noise in the water. This noise reduction is to the benefit of the undersea environment as well as individuals who enjoy fishing. The quieter the propulsion system is, the less likely fish are to seek refuge elsewhere.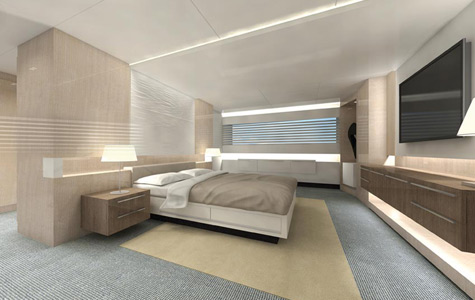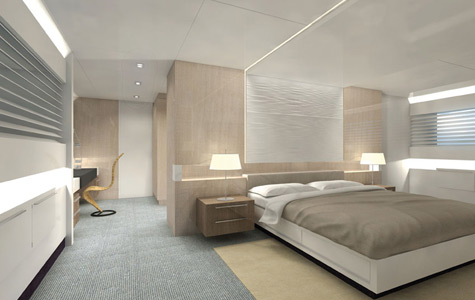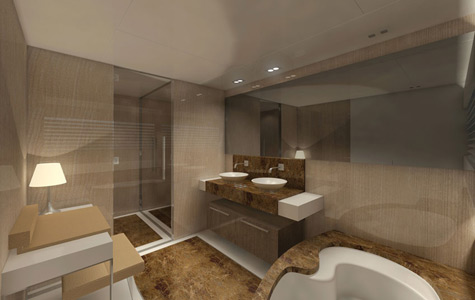 In addition to the electric engines most people will be quite happy to know that there will be functional solar panels in place throughout the body of the boat so that energy can be collected during the day and put to use both during the day and throughout the night. As with any boat of this size there is a sewage treatment plant aboard provided by Hamman, and there is even a decent air conditioning solution. The Condaria air conditioning unit provudes 180.000 BTU on a daily basis, ensuring that both you and any passengers you have can cruise the seas in absolute comfort.
Specification of the Arcadia 115:
Length Overall: 35.00 m/114.83 ft
Length On Deck: 32.55 m/106.79 ft
Beam: 8.10 m/26.57 ft
Draught Max: 2.10 m/6.89 ft
Displacement: 150
Fuel Capacity: 15,000 l/3,963 gal
Water Capacity: 4,000 l/1,057 gal
* * *
Related links:
Arcadia Yachts