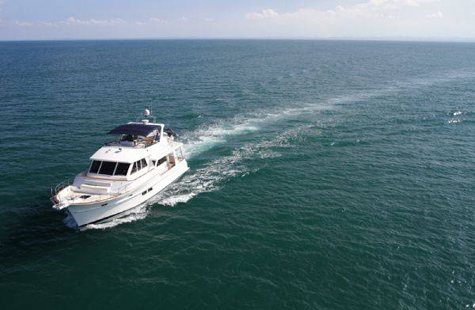 In the standard tradition of excellence, Grand Banks Yachts has released another compelling model the 53 Aleutian RP or Raise Pilothouse as it may also be referred to. With this unit you can expect to handle some of the most powerful seas while staying inside a safe and secure craft.
But a luxury yacht has more to deal with the interior more than anything else. A look on the inside will leave the consumer speechless. Inside there are three connecting rooms to form the stateroom. In this space is a generous 6 foot headspace and it can easily be access from the master cabin, where the owner will be spending a portion of their time.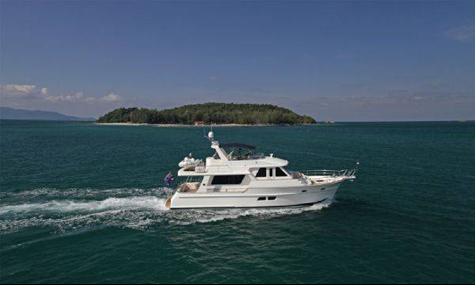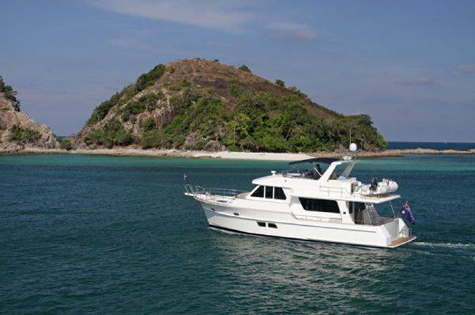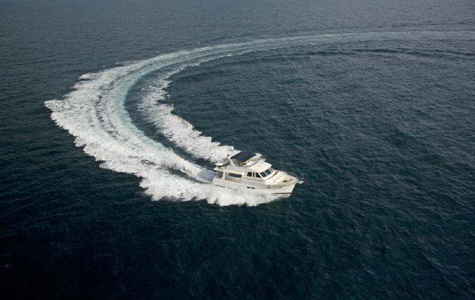 What is luxury without having some things that you can't live without? Take for example the walk in closet that is as spacious as the other rooms on the boat, or the beautifully crafted bathroom that can be used for a quick rinse off, or a lengthy relaxing soak in the tub.
Because there is a large amount of interior space, those looking to bring a crew along can opt for the crew cabin design as well which replaces some of the storage space and turns it into a quarters for your help. This is amazing for a boat that comes in a right around 53 feet.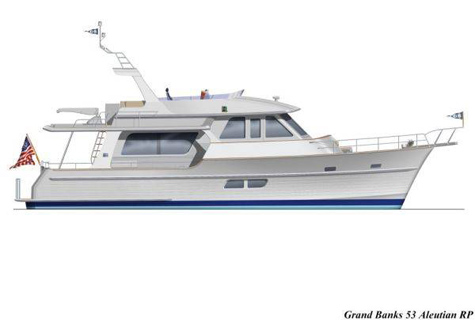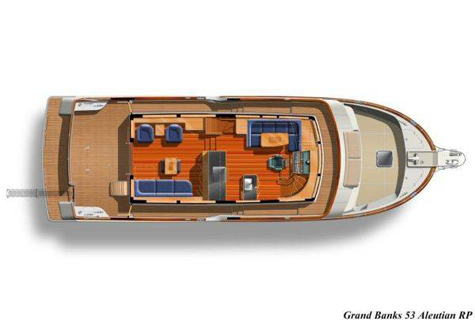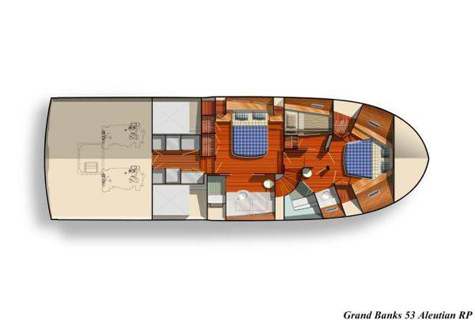 Those looking for power shouldn't be too concerned. The basic model comes with a diesel engine duo with 593 horsepower that can be increased up to a maximum of 705 horsepower. This means that you could potentially end up flying across the sea at 22 knots. Of course if you select slower speeds you will find you can conserve power sources for a nice length of time.
In addition to the previous mentioned rooms of beauty owners will love the beautiful salon room. In this room you can look out through spacious windows that give you an intriguing view of the waters that surround you. Just off of that is a pilothouse that contains a state of the art kitchen followed by a dinette of considerable size next to the port.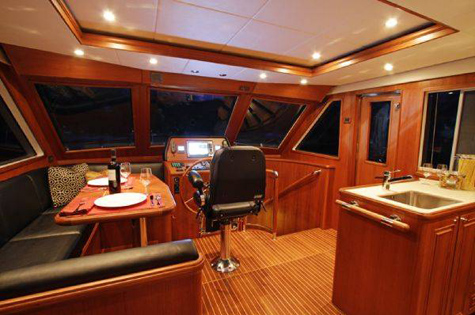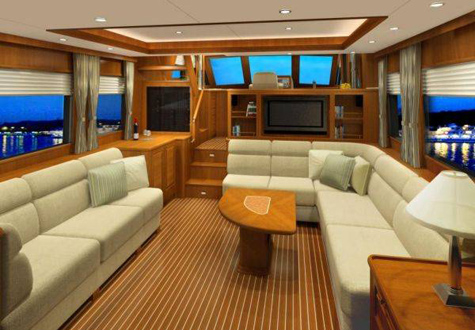 Another nice feature is the master cabin. In this room you have two large windows on the hull side that provide the room with a great amount of natural lighting. It is only accessible from the salon and contains a very spacious queen size bed, along with it comes a generous amount of additional storage space.
For the VIP quarters, you would need to head over to the pilothouse and descend down a spiral staircase. Here there is plenty of headroom and space for your guests to enjoy their journey as well. Should you find a need for another room, there is an additional guest room located next to the VIP quarters.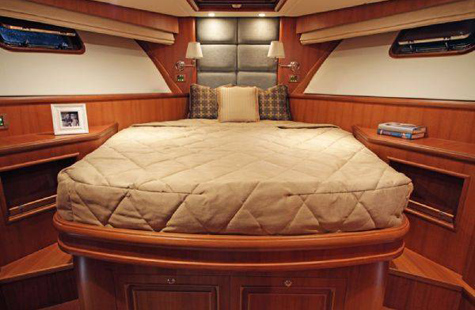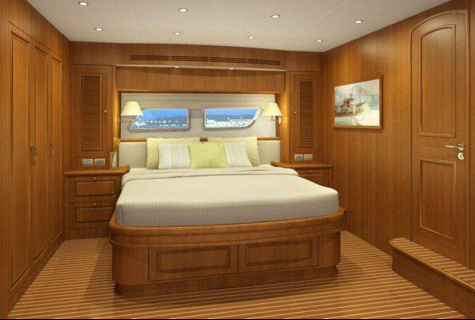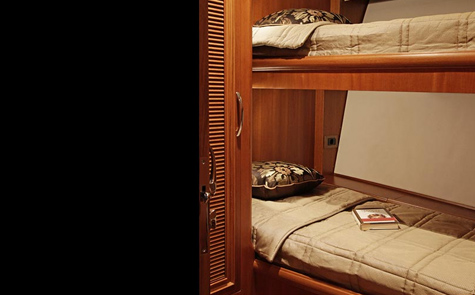 As you can certainly see the 53 Aleutian RP is a yacht that is designed for those who demand the highest level of luxury. With a stunning exterior and everything you need inside, this will prove to be a vessel that compliments your life.
Specification of the 53 Aleutian RP:
Length Overall: 16.39 m/ 59.10 ft
Length Waterline: 15.02 m/ 49.4 ft
Beam: 5.04 m/ 17.9 ft
Draft:  1.45 m/ 4.9 ft
Displacement: 73 t
Fuel capacity: 3,785 l
Watercapacity: 1,136 l
* * *
Related links:
Grand Banks Yachts