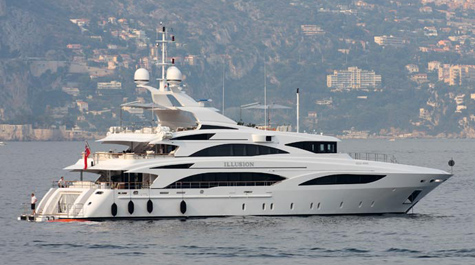 Delivered earlier this year by Benetti Shipyards, the super yacht Illusion is more that 46 meters, with smooth lines, an exceptional deck area, and massive interior living areas. The interior what designed by Argent Design of London, and Carlo Galeazzi of Rome, and is warm, spacious and inviting. The color blends are cream, browns and chocolates, which make you feel like you are home. The main areas are large and spacious, with open floor plans for the public salon and dining room.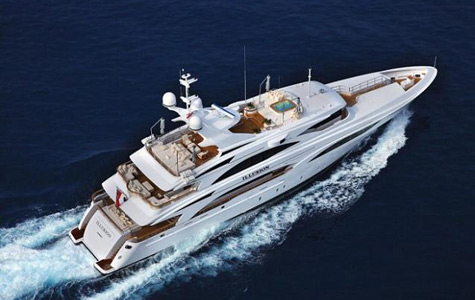 It will be able to accommodate up to ten guests, plus owner and crew, and there is three double staterooms, as well as two twin cabins, which will feature their own bathrooms. The large owner's quarters has an office area, an extremely large and open bathroom complete with a full bath and double vanity.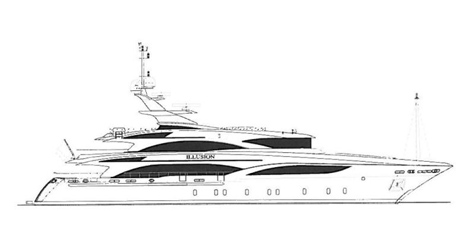 Originally known just as Hull number 246 the illusion is a more refined model of the Diane, a 43 meter Benetti launch in 2007. Designed by Stefano Natucci, there are some big differences, mainly in the wheel house design, as well as the vertical windows of the Illusion, instead of the more traditional horizontal windows. This lets in more natural light, give better views, and is more energy efficient. The Illusion will become part of the Camper & Nicholsons International fleet, and will be available in the Summer for chartering around the Mediterranean.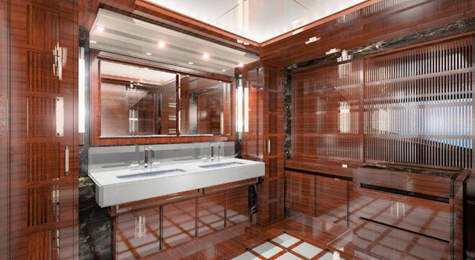 For more information about the Illusion or any others luxury motor yachts in their fleet, contact Camper & Nicholsons at their own website. For more information about Benetti, they too have their own site on the internet. Benetti has many more yachts under their belt, and all of these are also listed.
Specification of the Illusion:
Length Overall: 46.55 m/152.72 ft
* * *
Related links:
Benetti Yachts
Argent Design