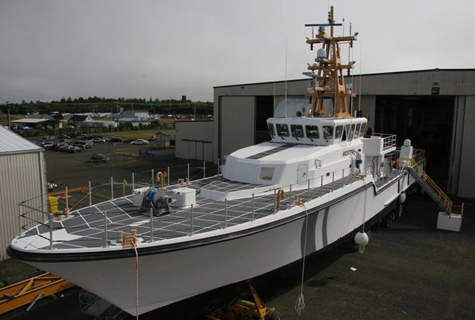 When the United States Coast Guard intended to find a shipyard company that built quality and top of the range ships for its maritime and defense purposes, it turned to the Westport Shipyard Inc. With certain specifications in mind, the Coast Guard intended to get a ship that would endure any kind of sea storm, regardless of its magnitude. With this in mind, Westport embarked on the project and recently got to launch what has come to be known as the Global Response Cutter – GRC 43.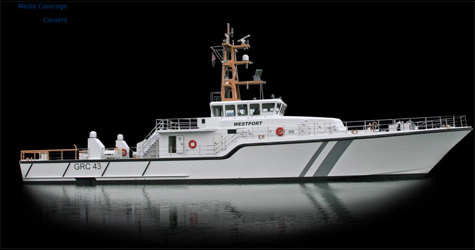 The Global Response Cutter-GRC 43 is a state of the art patrol vessel from the Westport's Composite Patrol Vessel (CPV) Series. It was designed by the US Coast Guard to comply with the American Bureau of Shipbuilding (ABS) standards for high-speed crafts. This impressive watercraft is constructed with high quality materials, which are tough, durable and resistant to corrosion.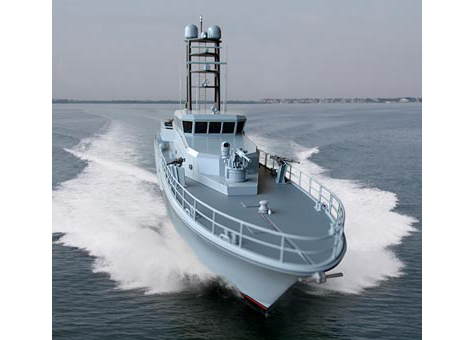 This ship is a patrol vessel expected to accommodate up to 24 crewmembers in it. The Coast Guard's intention is to carry out patrols in the seas, while monitoring security in the waters. This vessel measures 43.4 meters in length and 7.93 meters in width. It has a height of 2.03 meters.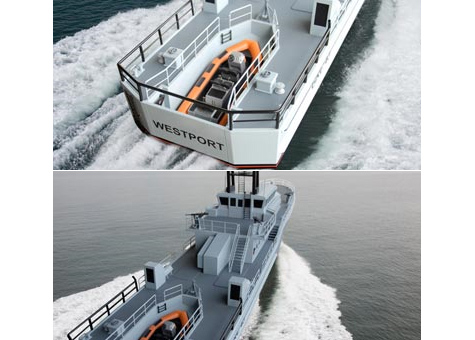 As a composite vessel, the GRC 43 Cutter is made of a number of composite materials. Precision molds give the craft ability to withstand above average tolerances. For structural quality and strength, the vessel is made of lightweight materials, namely composite carbon fiber and Kevlar. These two materials not only exceed the stringent ABS standards, but also enable the ship to achieve greater speeds and have a longer range. They also reduce the amount of fuel the ship burns up.

The GRC 43 Cutter is fitted with a dampening material to reduce the noise levels within the ship as well as the vibration. The superior cooling and heating qualities the ship possesses are due to the composite insulating material used. In addition, to minimize the effects of magnetism, heat, radar and acoustic signatures, a composite stealth material is incorporated in its structure.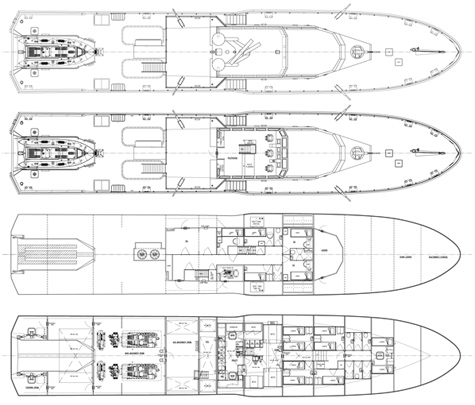 Sea water is known to be highly acidic, thus causing corrosion on the water vessel. This, in turn, translates to high costs of renewing the material and shortening the ship's life span. To minimize the adverse effects of the sea, Westport has used a low cost composite material that neither rusts nor corrodes.

The Composite 43M Cutter has a speed of 30 knots. At 15knots, it has a range of 2100 nautical miles (nm). Although this vessel was primarily designed to withstand sea conditions classified as Sea State 4, it can withstand Sea State 6 conditions.
Overall, the Composite 43M Cutter reduces maintenance costs, while providing longer service in the seas. During its launch, the Vice President of Westport, Philip Purcell, said the company's goal was to provide to the Coast Guard, US State Agencies and foreign militaries, a series of patrol vessels that were "predictable in operation in unpredictable environments".
Specification of the GRC 43:
Description: Littoral & Offshore Security and Patrol
Dimensions: 43.4 m x 7.93 m x 2.03 m
Speed: 30+ knots
Range: 2100 nm at 15 knots
Range: 1000 nm at 30 knots
Operating Environment: Conducts all missions through Sea State 4; Survives through Sea State 6.
Accommodations: Up to 24 crew
Class: Designed / Built to ABS Class Rules
* * *
Related links:
Westport Yachts
United States Coast Guard
American Bureau of Shipbuilding
Photo: westportyachts.com