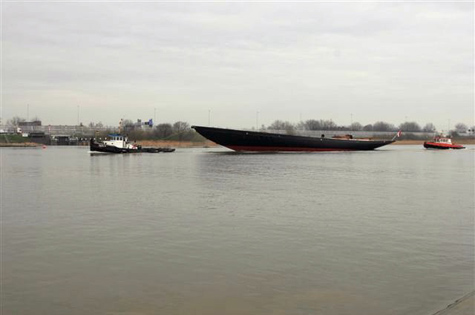 A grand, 56 meter (185 feet), three-masted schooner named The Atlantic has just been completed and delivered and this beautiful superyacht is a precise replica of the world famous schooner of the same name that was first launched way back in the year 1903.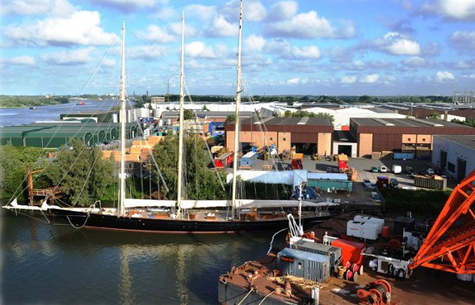 The original Atlantic was the vision of renowned yacht designer William Gardner and the gorgeous schooner became widely known making headlines after winning a transatlantic race, the Kaiser's Cup, which was skippered by the legendary Charlie Barr, a captain who had already won the America's Cup a total of three times. The very first Atlantic sailed for 3,006 miles in 12 days, four hours, one minute and 19 seconds, an impressive time that held a longstanding record until the year 1998.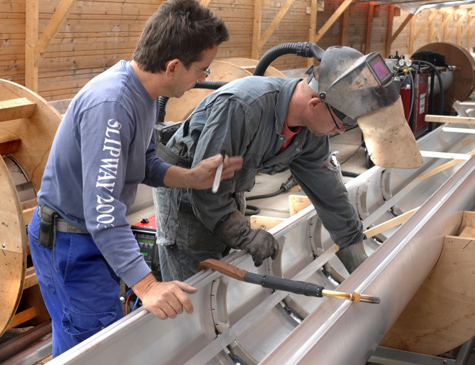 The second Atlantic superyacht schooner project was the brainchild of Dutch yachtsman Ed Kastelein, a man who has owned, rebuilt, restored, and recreated several widely recognizable yachts including the Aile Blanche, the Thendara, and another of his more recent projects, a racing schooner named the Eleonora.

After being first launched in the middle of March of 2008 in Holland the new Atlantic has been undergoing a series of final touches while being outfitted to perfection. More than three years of intensive historical research went into the recreation of the beautiful Atlantic which has resulted in an incredibly authentic replica that boasts being the largest of any classic racing schooner ever recreated.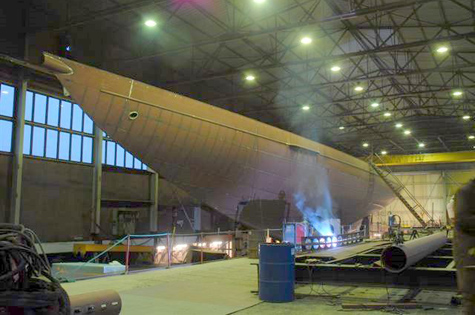 Mr. Kastelein made it a point to recreate even the finest detail of the original Atlantic to pay testimony to her great place in sailing history. The newer Atlantic schooner features three masts with a height of 45 meters to support 3,400 meters of sails a graceful sheerline and an impressive overall length from bow to boom of 69 meters or 227 feet.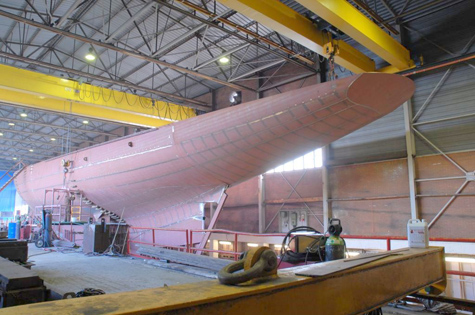 The Atlantic superyacht will be able to accommodate up to 12 guests at a time with a crew of 12 members and she is now in the Mediterranean ready for the charter season.
Specification of the Schooner Atlantic:
Extreme length: 69.24 m/ 227 feet
Length over deck: 56.43 m/ 185 feet
Waterline length: 41.18 m/ 135 feet
Beam: 8.85 m/ 29 feet
Draught: 4.90 m/ 16.50 feet
Displacement: 303 t
Crew: 12
Guest Accommodations: 12
Sail Area to Windward: 1,720 m2 / 18,500 ft2
* * *
Photo: schooner-atlantic.com