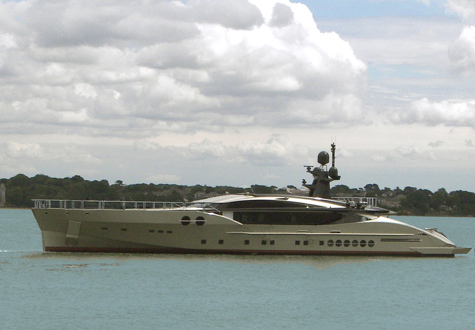 The very first in a series of three, 170 foot sport yachts by famed European yacht builder Palmer Johnson was launched in mid July 2010 and is known as the PJ-501. For nearly nine decades the Palmer Johnson brand has been greatly admired in ports around the globe thanks to its distinctive styling and high quality yachts.
The sleek and easily recognizable profile of the PJ-501 holds the secret of the yacht's unique contents in terms of naval technological advances; dual Gyro stabilizers take the place of external fins below the waterline making this design a first in larger sport yachts of this great size.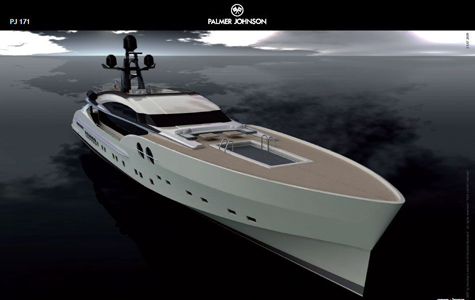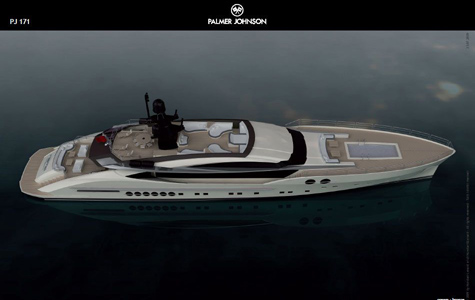 Surpassing the 50 meter size is becoming popular in the world of sporting yachts as owners appreciate the extra space and the PJ-501 certainly aims to please. Just some of the stunning features found aboard the sport yacht include a swimming pool located foredeck complete with a comfortable lounge area.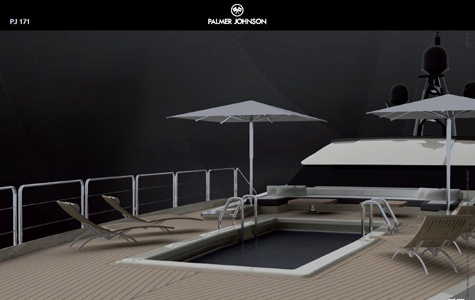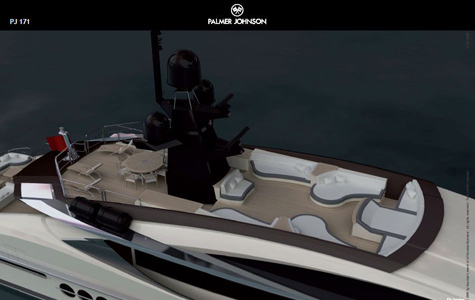 Over the upcoming months the PJ-501 will be cruising around the Mediterranean before joining the other motor yachts also designed by Nuvolari and Lenard while Palmer Johnson is busy building two 210 foot sport yachts and two more boats in the PJ Sportyacht Series.
Specification of the PJ-501:
Length Overall: 52.20 m/ 171.26 ft
Beam: 9.50 m/ 31.17 ft
Draught: 2.44 m/ 8.01 ft
Hull Material: Aluminium
Superstructure: Aluminium
Engines: 2 x MTU 16V 4000 M93L
Guest cabins: 5
Guests: 10
* * *
Related links:
Palmer Johnson
Nuvolari & Lenard
Photo: palmerjohnson.com