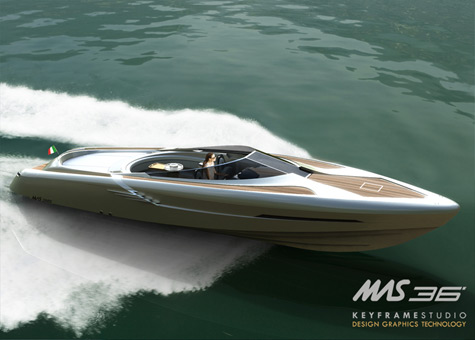 MAS 36 is a new concept of a luxury motor yacht designed by Italy-based KeyframeStudio for MAS Yacht. MAS 36 will be presented in Genoa for the first time next weekend.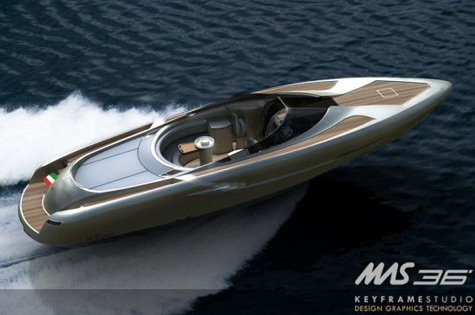 Its' design is a result of an exhaustive research carried out by the design team KeyframeStudio. The project is a modern re-visitation of the shipyards' design philosophy. It is inspired by lines of mid 20th century car design mixed with the yards' first MAS 28E.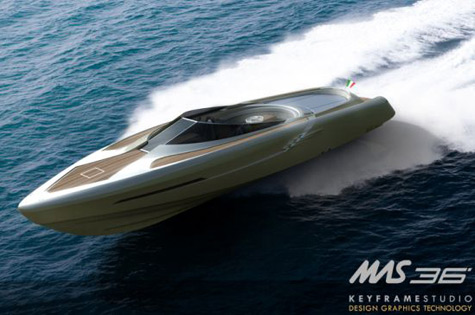 The comfortable living area of the MAS 36 is pleasant and spacious; the backrest in which the Bimini is housed provides protection to its' guests. The sunbed is designed so as to be used at high speeds.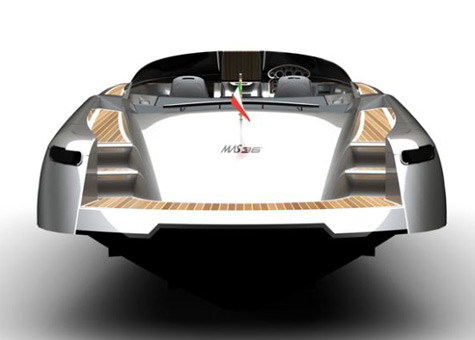 The interiors have a complete and independent bathroom. Thanks to its innovative transformable layout it can switch from dinette to cabin in seconds.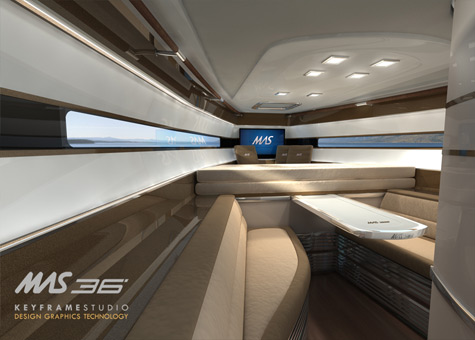 Specification of the MAS 36 motor yacht:
LOA: 10.45 m/36 ft
WOA: 3.00 m/10 ft
* * *
Related links:
MAS Yacht
KEYFRAMESTUDIO
Photo: kfs.it