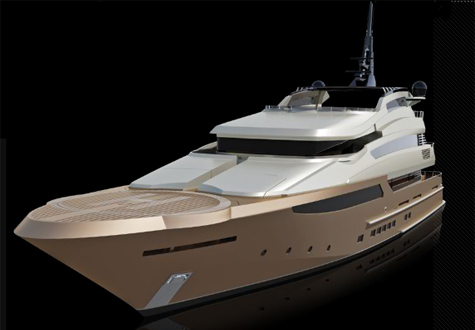 Still in it's construction phase, the Soraya 46 is going to be the pinnacle of luxury and functionality. This superyacht is going to bring a totally new perspective to the yachting industry, and will incorporate the latest in marine technologies, Eco-Friendly systems, and will be completely devoted to bringing the highest level of comfort to the owner as well as their guests.
The Soraya 46 is being constructed by Gentech yachts, who by themselves have over fifteen years of experience. They have also been highly successful in numerous other fields, including engineering, business aviation, and fashion details. This company is also devoted to setting new technological standards for the next millennium. They are also working closely with a hand selected team of experts from around the world, with all the contractors and suppliers are highly experienced companies.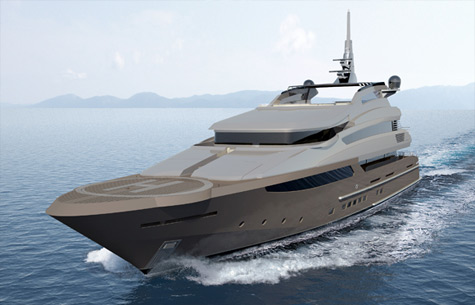 Enough of all of that, you can find out more information about the people working on the Soraya 46 from a number of different websites. What you are probably more interested in is the yacht herself. Everything from the bow to stern, inside and out is a wonder of practicality and appeal. In the front is a hydraulic, retractable helipad. While open it also serves as a safe and practical space for storage, crew operations, as well as mooring equipment. Just aft of that is a double hatch, storing the rescue tender. At the stern, is not only a giant storage area to keep the yacht free of clutter, but the whole transom opens up. This creates a large swim platform, as well as easy access to the owner and guest tenders, plus any water toys.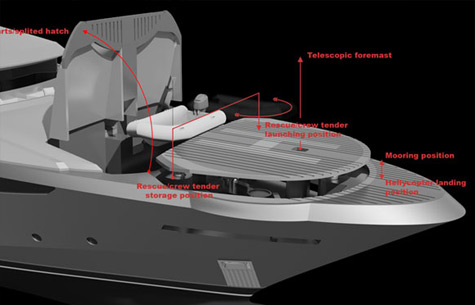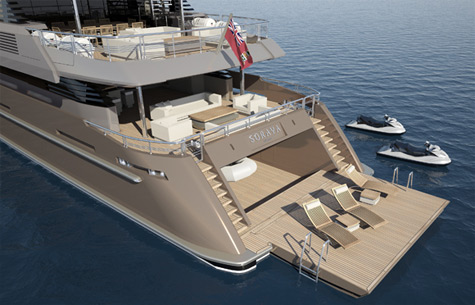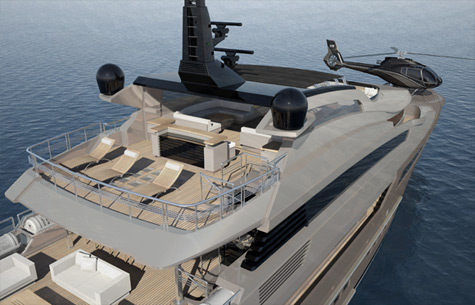 At night, the Soraya boasts a spectacular exterior and underwater lighting system, using state of the art energy efficient LED lighting technology. This presents a warm feeling, as well as a beacon for guests that are just arriving, via skiff or the private helipad. There are many decks, all that are elegantly furnished, as well as spacious. These will be able to entertain guests in a variety of different ways.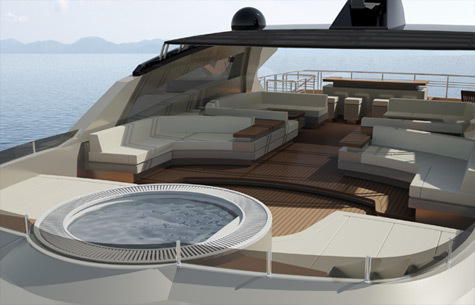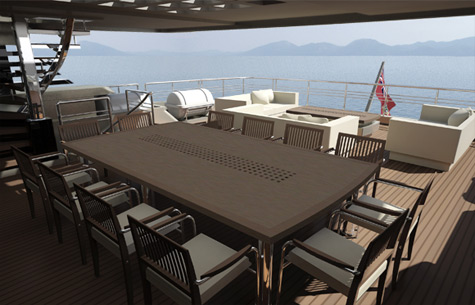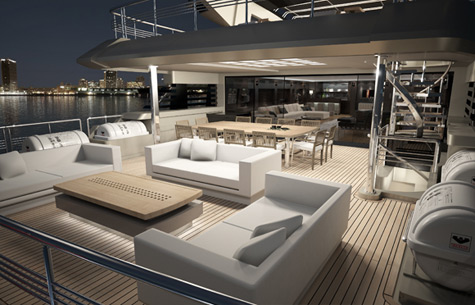 Let's first look below the main deck to the private guest and crew accommodations. Depending on the owner's preferences, there will be either five, or six guest quarters, providing able space for up to twelve guests, not including the owner, and a crew of six. Each of the guest cabins will have carefully designed luxury furnishings, and the latest in entertainment equipment in each room. In addition, every cabin will have it's own IP system. This will allow individual control of air conditioning, lighting (LED Technology) as well as access to the intercom, internet, and telephone services.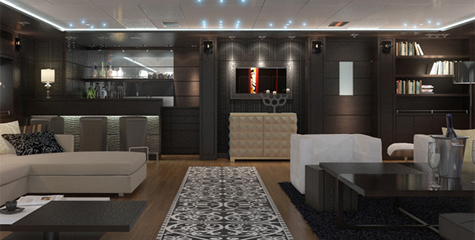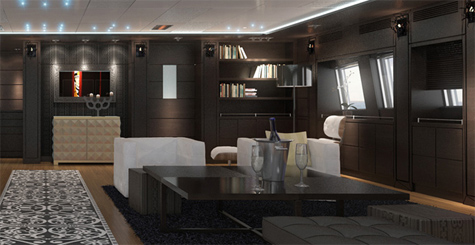 One the main deck you will find many of the central living and dining areas, furnished to the owner's requirements. It will have spectacular panoramic views from its full sized windows, which will also let in as much of the natural light as possible into the main salon. Just forward, will be the full service galley, which will have a large cold storage room, with top quality appliances and easy to clean stainless steel. This room also acts as a buffer for the owner's quarters, which takes up the entire fore section of the deck, and is a whopping 54 meter square living area. Keeping maximum comfort and privacy in mind, it will have a full en-suite bathroom, and dressing area, and be lavishly furnished.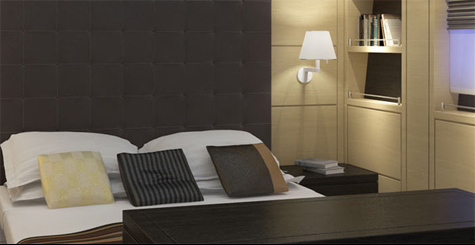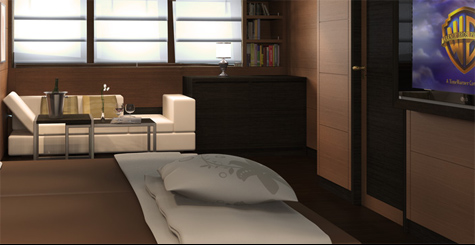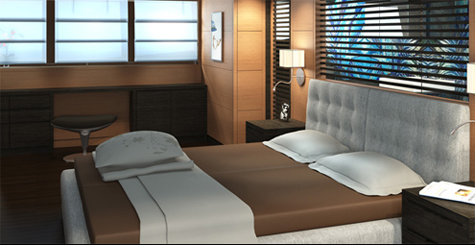 Our story has to end here, but if you want an abundance of information about the Soraya 46, there are numerous websites to choose from.
Specification of the Soraya 46:
LOA: 46.5 m/152 ft
LOW: 37.6 m/123 ft
Beam: 9 m/29.5 ft
Draft: 2.45 m/ 8 ft
Displacement: 430 t
Hull: Welded steel
Superstructure: Aluminium
Engine: 2xCAT C32ACERT 970 bkW (1300 bhp)
3 x CAT C4 marine quiet generators
Fuel: 70,000 l/18,000 gal
Fresh water: 11,200 l/2,900 gal
Range:
at 10 knots/900 rpm 5040 nm
at 13 knots/220 rpm 4550 nm
at max speed 16 knots/1700 rpm 2256 nm
Exterior design: Uniellé Yacht Design
Interior design: Aleš Bratina
Naval Architecture: Meccano Engineering
Builder: Gentech Yachts Ltd
* * *
Related links:
Soraya Yachts
Meccano Engineering
Unielle Yacht Design