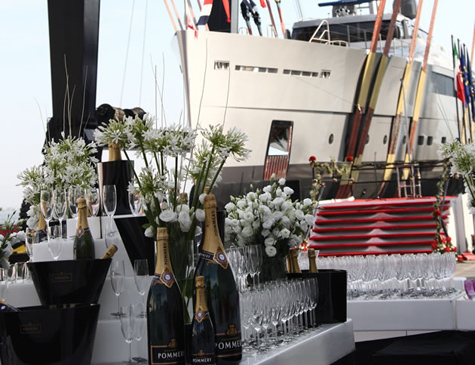 The first 50-metres Picchiotti motor yacht Exuma was launched recently by Perini Navi Group. She is the first superyacht in the new generation of Picchiotti Vitruvius series born from the collaboration between Vitruvius Ltd, Philippe Briand and the Perini Navi Group.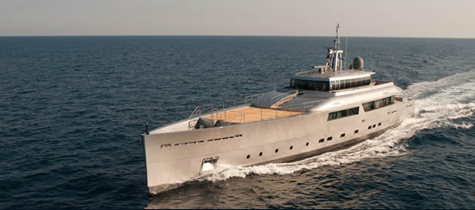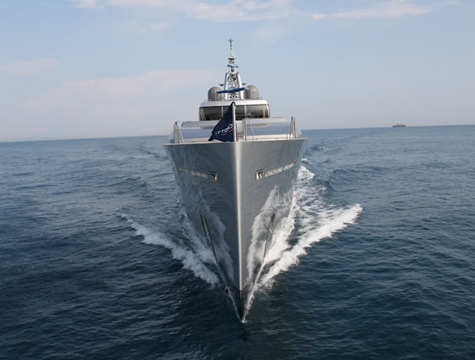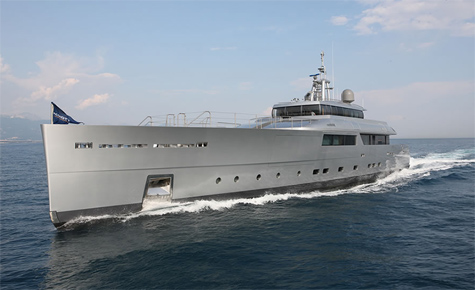 Exuma has an aluminium hull which is characterized by streamlined, slender traits and follows the principles of the BOS Hull – Briand Optimized Stretched Hull. The cruising speed of the yacht is about 12 knots with a range of 5,500 nm.
Exuma is a fully customised vessel. The interior and exterior spaces are designed to increase privacy among shipboard guests and to enhance outdoor living. Internal furnishings are designed by Perini Navi's Interior Designers with a focus on classic maritime style tradition, essentially using oak, teak and Italian marble.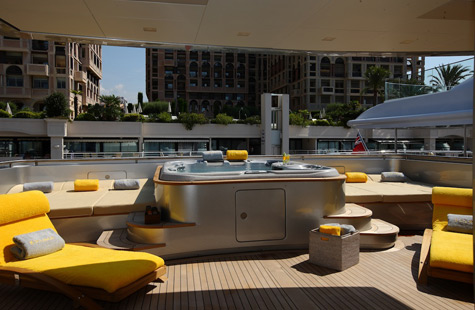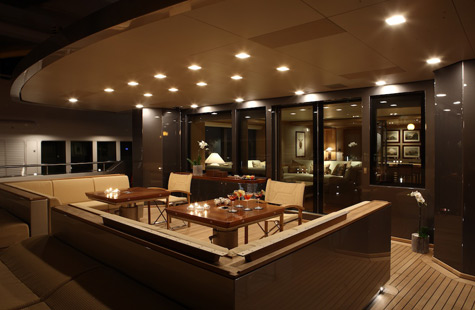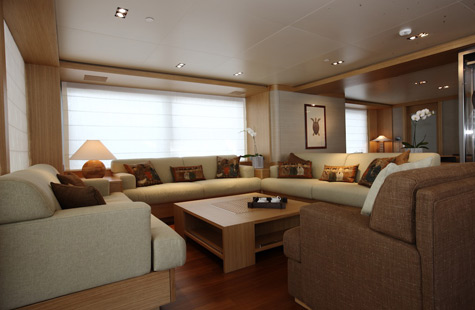 "The launch of the first Picchiotti motor yacht opens a new era for our Group. The new Picchiotti motor yacht line not only inherits the high level of quality and elegance embodied in the 48 sailing yachts launched by us as of today, but it also confirms the uniqueness and the technology of our products, conjugated with our ability to merge tradition and innovation" – comments Giancarlo Ragnetti, CEO of the Perini Navi Group.
"Particular mention goes to the Cantieri Navali Beconcini shipyard, a brand rich in tradition and excellence, that has signified so much for us in the history of Italian naval shipyards, with important building and refit work on a worldwide level, among which: SY Candida, 36 metres, of 1929 and SY Mariette, 33 metres, of 1915. CNB still constitutes an important asset that we jealously cherish and preserve within the heritage of our Group".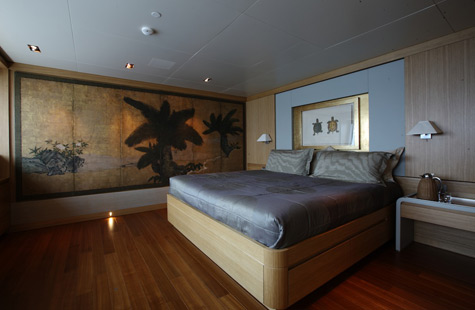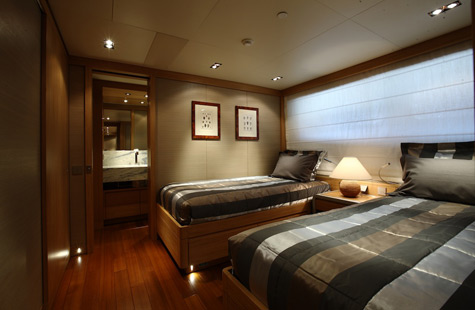 Specification of the Exuma:
Length Overall: 50.00 m/ 164.04 ft
Length Waterline: 49.00 m/ 160.76 ft
Beam: 9.50 m/ 31.17 ft
Draft: 2.40 m/ 7.87 ft
Hull Material: Aluminium
Superstructure: Aluminium
Displacement: 430 t
Engines: 2 x Caterpillar Inc C32 DITA
Max Speed: 16 knots
Cruise Speed: 12 knots
Total HP: 2,600
Total KW: 1,939
Fuel Capacity: 75,000 l/ 19,815 gal
Water Capacity : 17,000 l/ 4,491 gal
Guests: 10
Crew: 7
* * *
Related links:
Perini Navi Group
Philippe Briand
Vitruvius Ltd
Photo: perininavi.it