Benetti Sail Division has developed a new project with the intent to give new life to well-known forms and concepts. The beautiful BSD 105 RS will be a modern revisiting of the classic Rounded Stern.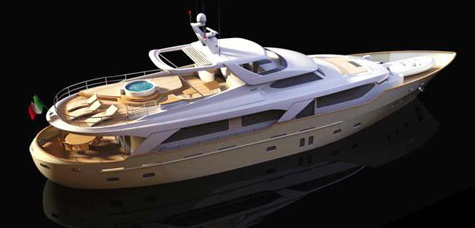 The rounded shape of the classic stern was re-interpreted by adding a portion of tilted toerail and giving rise to an edge band and to forms that confer that special touch of modernity and sportiveness that seemed lost in rounded-stern yachts.




The traditional sheer line of the hull has been turned into a game of curved steps, climbing towards the bow. Steps leading to the deck-house have been accentuated to become an elegant stairway for access to the sundeck.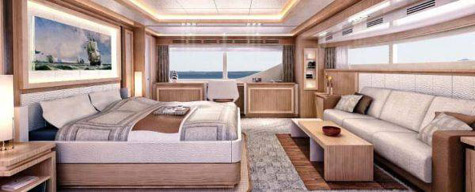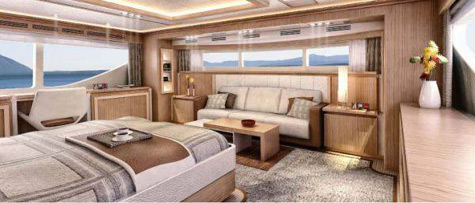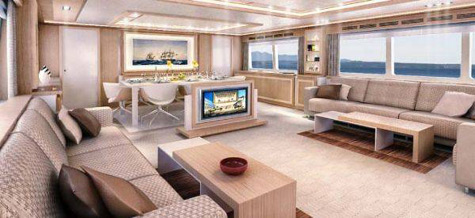 BSD 105 Rounded Stern features bright and comfortable interiors. She is able to accommodate 10 guests and 5 crews. Powered by 2xMAN D 2842 LE 413 engines, BSD 105 RS can cruise at a speed of 12,7 knots with a range of 3.100 nm.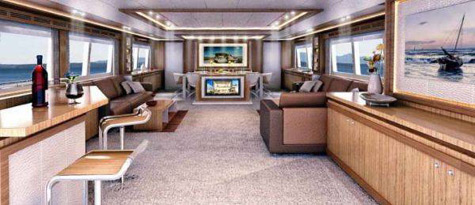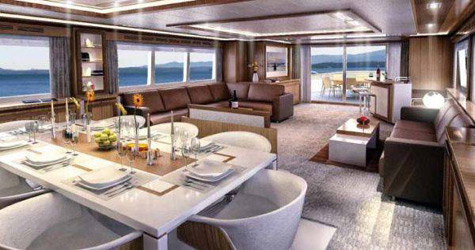 Specification of the BSD 105 Rounded Stern:
Overall length: 31,5 m
Length at water line: 27,3 m
Max beam: 7,2 m
Design draft: 2,25 m
Light Ship displacement: 145 tons
Fuel tanks capacity: 45,00 m3
Fresh water tanks capacity: 7,00 m3
Blackwater tanks capacity: 0,55 m3
Max speed at 1/3 load conditions: 13,7 knots
Cruising speed: 12,7 knots
Range at cruising speed: 3.100 nm
Range at 10 knots economical cruising speed: 3.500 nm
Main engines: 2xMAN D 2842 LE 413
Max power: HP@Rpm 1.000@2.100
Generator: 2×55 kW
Propeller: 2×5 blades
Bow thruster: 1×55 kW
* * *
Related links:
Benetti Sail Division
Photo: benettisaildivision.com