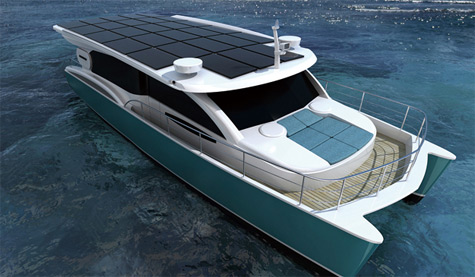 Horizon Group in cooperation with Thomas Meyer of Solar Water World AG started the first serial production of a luxury solarship for the world market. They presents their second ecofriendly yacht design, the SunCat 46, which will be powered by 100% solar energy.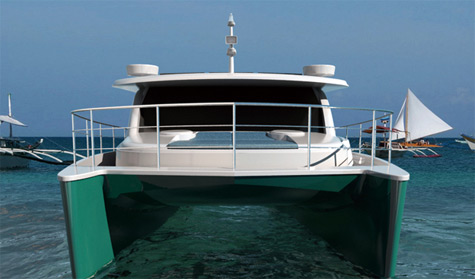 SunCat 46 features exterior styling by J.C. Espinosa who has developed a series of successful yachts. The layout includes a saloon, a galley, dinette, a helm station and an owner's stateroom with an ensuite head with shower. The accommodation is spacious comfortable and compatible to the general motor yacht.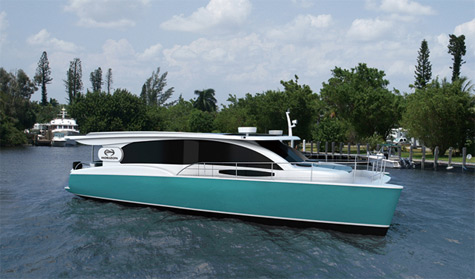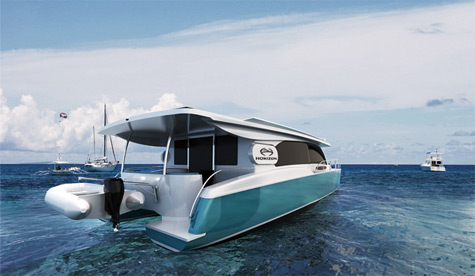 High efficient battery packages store sufficient energy required for propulsion, mooring, and overall boating activities. SunCat 46 has an ultra low resistance hull design optimized for cruising efficiently with very limited power.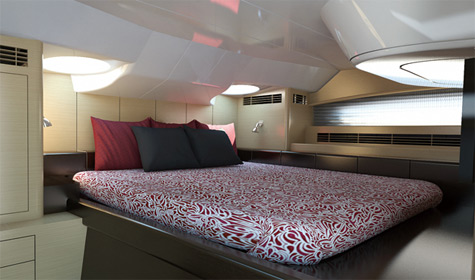 The new catamaran will be the second yacht in the Horizon range of the solar powered boats. The first one, SunCat 23, was launched in March 2009. SunCat 23 is powered by a 2.8 kW electric outboard and is capable of running at 6 knots while carrying 12 passengers.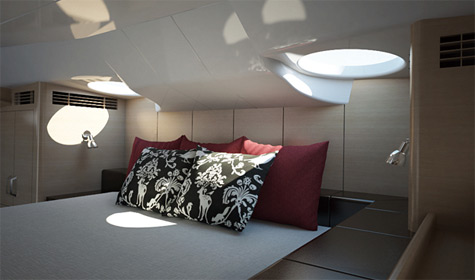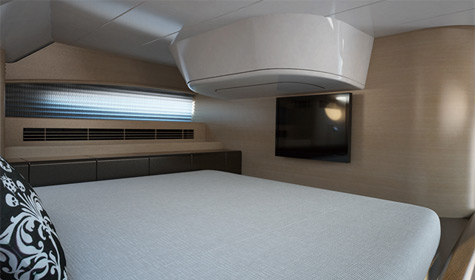 Specification of the SunCat 46 Catamaran:
LOA: 14.0  m/45' 10"
Beam: 5.0  m/16' 5"
Draft: 1.0  m/3' 3"
Motor: 2 x 8 kW
Solar Panel: 3.2 kW
Speed: 7.4 mph (12 kph)
* * *
Related links:
Horizon Group
Solar Water World
Espinosa Yacht Design
Photo: horizonyacht.com