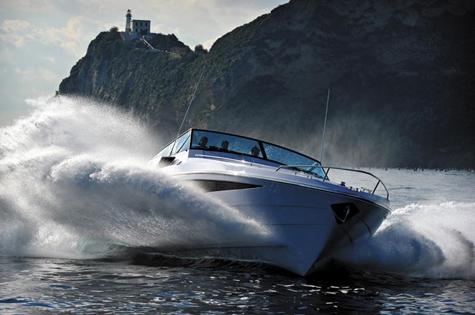 People at the top announce their arrival with symbols, and only the very best merits their choice. They spoil themselves with luxury cars, private jets, and opulent yachts. Speaking of yachts, the privileged set have exacting standards. And few have captured their fancy like Baia Yachts has.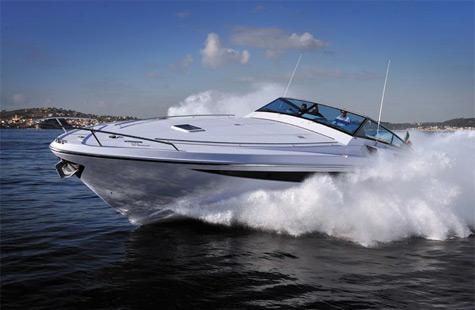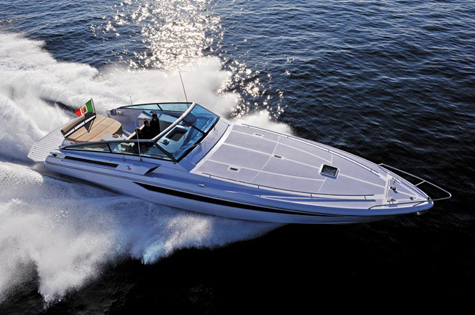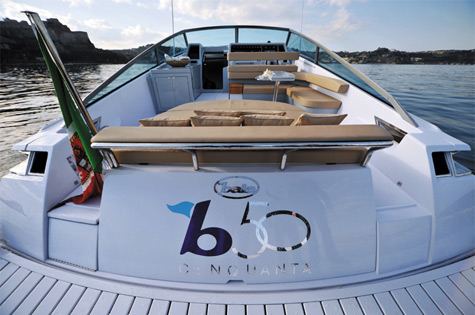 The company began as Mericraft and started production by building small wooden boats in Naples, Italy, more than forty years ago. Their experience quickly grew; the quality of their product has become such a byword that they now operate in the USA, France, Greece, England, Spain, Norway, Ukraine, and Turkey. Today, Baia Yachts has a reputation as one of the most luxurious and sophisticated all-fiberglass yachts in the world.
And not content to rest on their laurels, they have raised the standard even higher with the new generation Baia B50, a pure open yacht with lavish features and innovations that provide enviable comfort for its lucky owners.



The first generation Baia B50 attained legendary status in the 80′s as one of the most successful hulls of that decade. It had a sleek feline design, was solidly built, and fast. It quickly earned its place in motor boating history by winning prestigious competitions like the star-studded Venezia-Monte Carlo Rally Raid in 1990.
As impressive as the original was, the new generation Baia B50 is even better. It boasts of new, smarter features and equipment designed to satisfy even the most discriminating yacht lovers.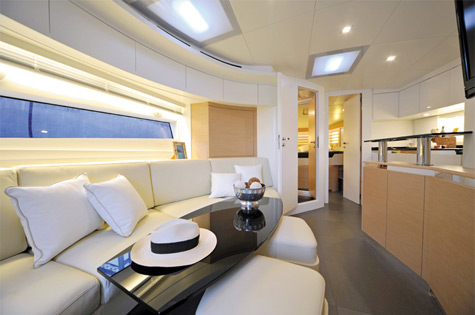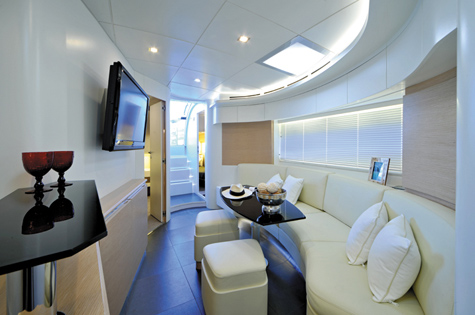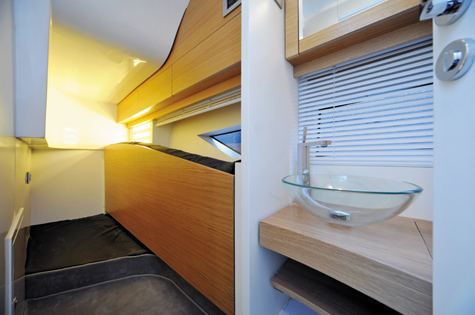 Standing in the cockpit of a Baia B50 open yacht is one of the most exhilarating experiences one can have in the open seas. The wraparound carbon fiber windshield heightens the yacht's dashing appearance even as it enhances comfort during navigation. The side vents are reminiscent of those installed on sports cars. And the ergonomic lights are beautiful as they are functional.
Stepping into the Baia B50′s inner chambers, the senses are greeted by luxurious decors and furnishings that enhance relaxation and convenience. The living area has large windows that provide ample natural lighting during the day. After hours of enjoyable cruising, you can unwind at an elegant bar that separates the gallery from the living room.
The posh master cabin has large side windows and a separate bathroom and shower. A VIP cabin equipped with spacious double bed and private bath will impress even the most meticulous guest. A smaller cabin with its own folding bed and bathroom can accommodate a crew member or another guest.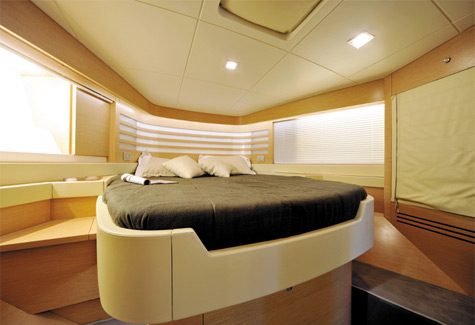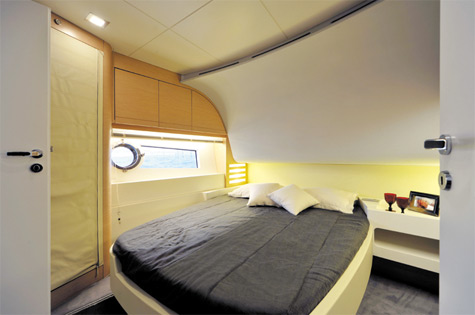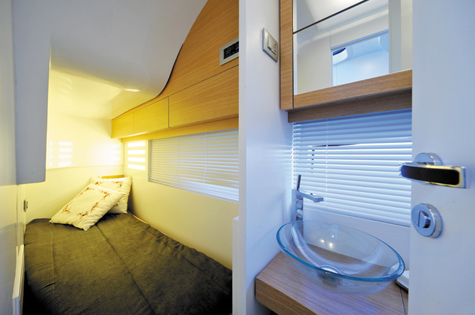 If you love to feel your heartbeat racing, this speedy convertible of the high seas won't disappoint. Three choices from MAN 800hp engines provide the power to glide through the water with effortless precision. If you want more power, you'll get more kick with an 1100hp charger. Surface drive propulsion can achieve top speeds of 50 knots, enough to keep your adrenaline pumping.
Few things define success like a Baia B50 pure open yacht can, and the privilege comes with a price. Depending on the model, this luxurious symbol of status ranges from 586,000 to 1,244,000 US dollars. The price is steep for ordinary mortals, but well worth it for exacting yacht connoisseurs who demand only the best.
Specification of the open yacht Baia B50:
Length over all: 17.1 m/56'1″
Beam: 4.65 m/15'3″
Draft: 0.90 m/2'11″
Fuel capacity: 2,300 l/607 gal
Water Capacity: 500 l/132 gal
Displacement: 21,00 t
* * *
Related links:
Baia Yachts
Photo: baiayacht.it