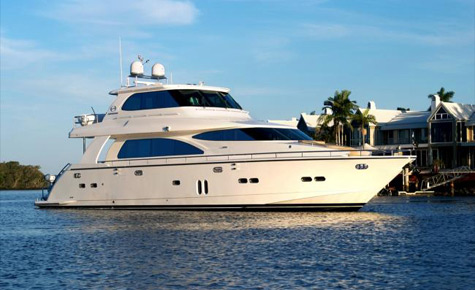 The Horizon Boats International have released another elegant superyacht, the 73 Elegance. This is one of the most prestigious yachts released to date and has many features and extras. It is one of the most popular, and even more so now to the 2011s new sky lounge shape, with more rake. There are many different accessories that make this a wonderful superyacht to own.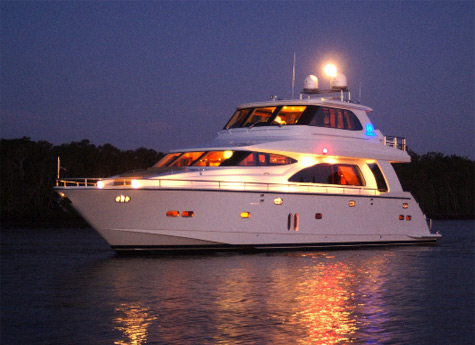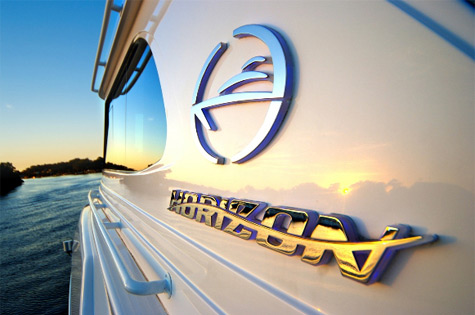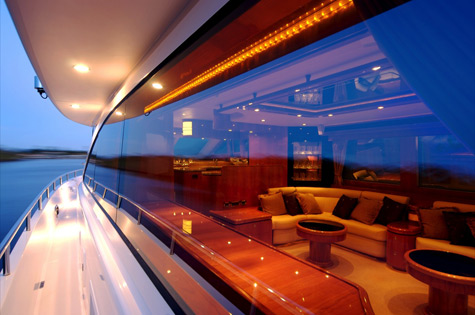 There are four different ensuite bedrooms, three different dining areas, and a well appointed galley featuring Miele appliances. It has five different refrigeration units, and eight water cooled air conditioners. The spacious lounge is complete with a Bose/Foxtell home theater system, and even a wine cooler. Included is a dishwasher, as well as a washer and dryer for clothes. It has an undercover cockpit, an open outdoor BBQ, and the sky lounge is fully enclosed, providing comfortable surrounding even on when the weather isn't accommodating. When the weather is pleasant, there is also an oversized swimming platform.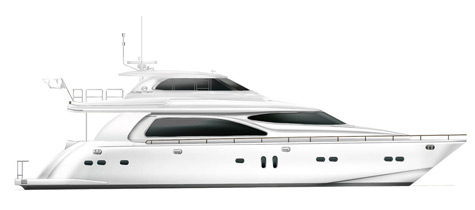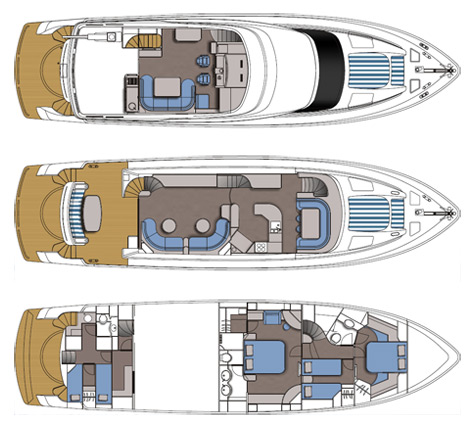 Even the crew's quarters is warm and inviting, with private bathrooms, twin beds, and a large galley area. It is even has a huge walk in storage area for wet sporting gear. Every single cabin, including the crew quarter has PABX phones, which are direct dial, so you can keep in touch will friends and family wherever you are in the world. There is even a Next G Data System, and a fax machine so you will never miss out on important information.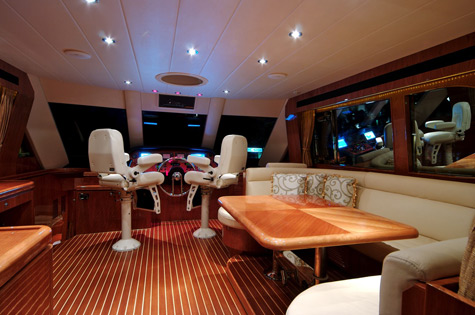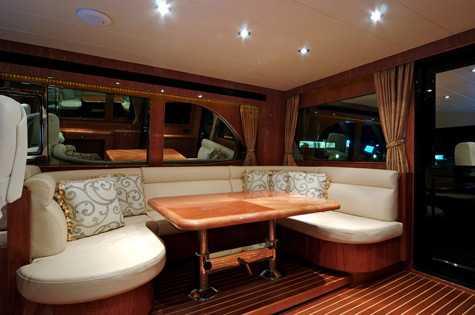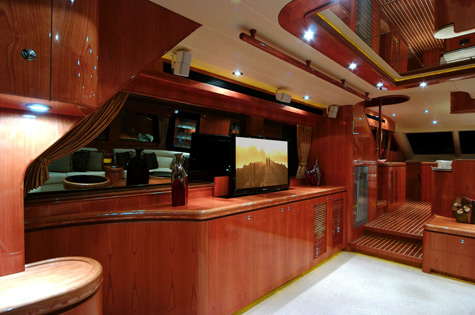 Just one look at the engine room will make you see why the 73 Elegance is world class in quality. Housed here are the two C32 Caterpillar marine diesel engines, each with more that 1500 horsepower, which are capable of pushing this fifty ton plus yacht up to 27 knots at full power, with cruising speeds from 8 to more than twenty knots. There are two Onan Generators, and a large power inverter, for nearly silent running, and with the Zero Speed Track Stabilizers, keep this yacht stable even in choppy seas.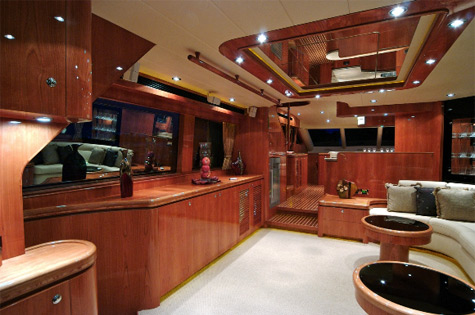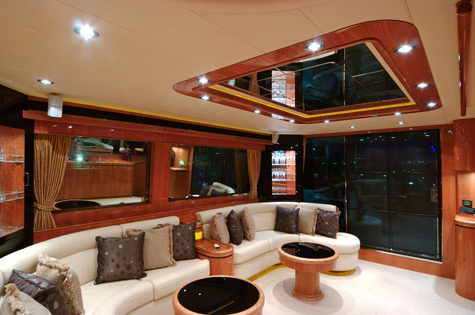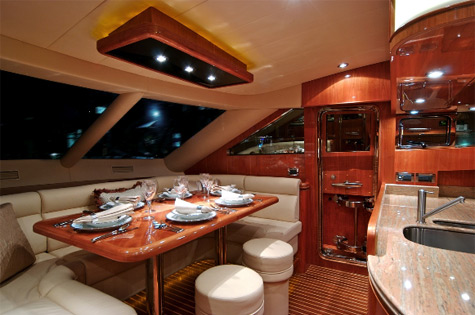 The 73 Elegance is 73 feet long, with a beam of 19.' Empty it has a 50 ton displacement, with a 6′ 3″ draft. It has over 2,000 gallon fuel capacity, as well as a 400 gallon fresh water holding tank, so it can go just about anywhere you want to.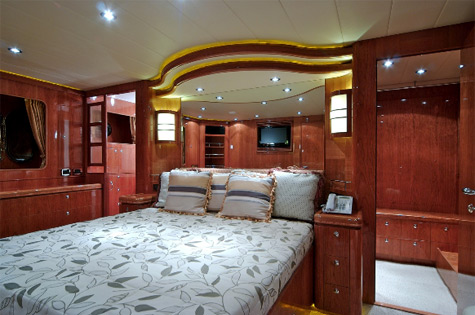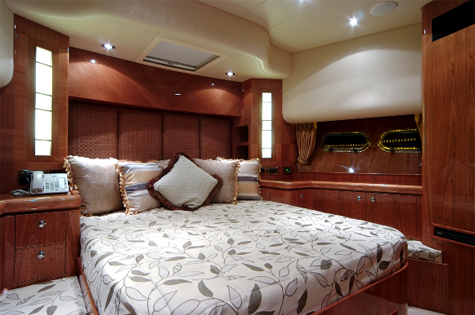 You would think that with a yacht this size it would be hard to maneuver and moor, but you would be incorrect. It has both bow and stern high powered thrusters, and there are two extra helm positions, as well as a wireless remote yacht controller. Fully equipped with all the options, you have a touch screen Raymarine navigation system, plus AV and Satellite positioning systems. There also underwater lighting and camera options as well as a Closed Circuit Television System, and many others.
Specification of the Horizon 73 Elegance:
LOA: 22.25 m/73 ft
Beam: 5.8 m/19 ft
Draft: 1.92 m/ 6' 3"
Displacement [light ship]: 50 tons
Fuel: 7,626 l/2,018 gal
Water: 1,500 l/400 gal
* * *
Related links:
Horizon Boats International
Photo: horizonyacht.com.au