What is the Filippetti Evo 980 Superyacht? Well this is a superyacht constructed by the Filippetti Yacht company, which is a family owned an operated company that has been a leader in Italian boating for more than thirty years. With father Fuasto, and his two children Martina and Giovanni, they are sure to surprise their competition with yacht designs that are as good if not better than their competition.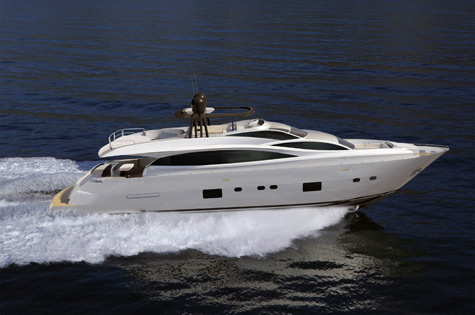 Their new philosophy is actually a return to the past, and instead of churning out boat after boat, the shipyard create just a few and more unique designs, that are hand crafted, and dedicated just to those owners who have a true love for the ocean. These yacht designs will fit into just three categories, the open Daemon, with it's sleek and sophisticated lines, the flying and open bridged Evo, to which the 980 is part of, and the totally green designs of the Navetta yachts.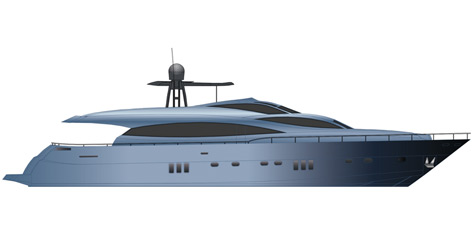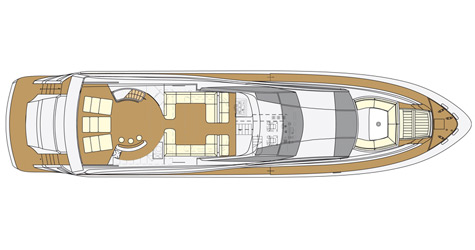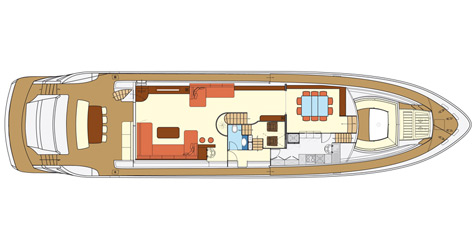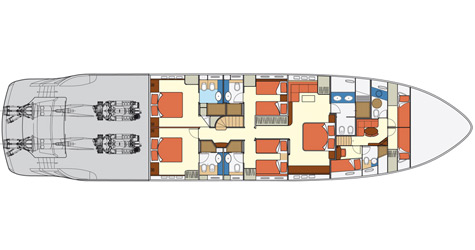 The Filippetti 980 Evo is actually an evolution of the Biarritz model built under the Evo Marine brand, which was actually recently acquired by the Filippetti family. This super yacht is 30 meters, and created by designer Fulvio De Simoni. He offered two and a half deck design options, with a main deck that is sole for entertainment purposes. There will also be four lower deck cabins, with a five cabin version that has the owner's master stateroom comprising the total fore area of the main deck. Propulsion will be by two 2435 horsepower MTU diesel engines, and line shafts providing 28 knots. There will also be an option of a jet propulsion engine available. With the hydro-jet transmission it is surprisingly quiet, and each of the living cabins is also completely sound proof. This yacht will be a RINA cross of the Malta Class yacht hull design.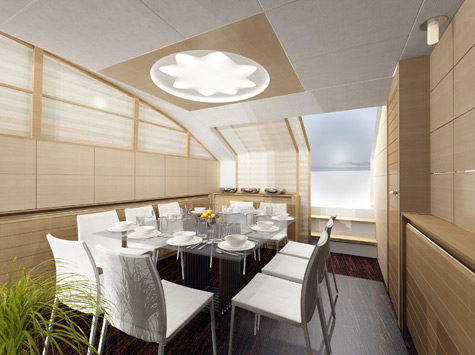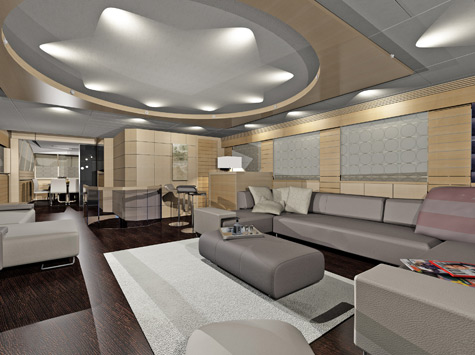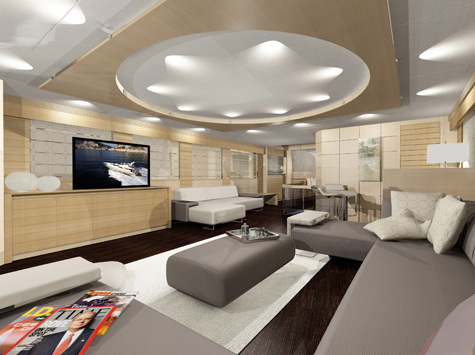 This yacht also has many feature not found in other yacht designs. The idea is that the owner is the master of space, and governs the life of people on board. The main deck, with it's single level open deck design, is able to change the four cabin layout through a series of electric wall and glass doors. This creates four different spaces from one, a cockpit area, dining cabin, salon as well as an aft outside dinette area. This is a truly one of a kind creation. The fly deck is designed with a garden terrace in mind, and is a welcoming change from standard deck designs. In addition, the owner can change around to bar, furniture, and dinette at any time to different layouts quickly and easily.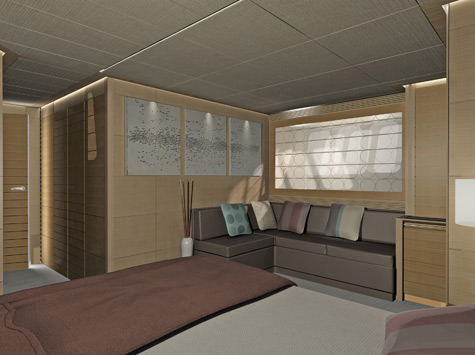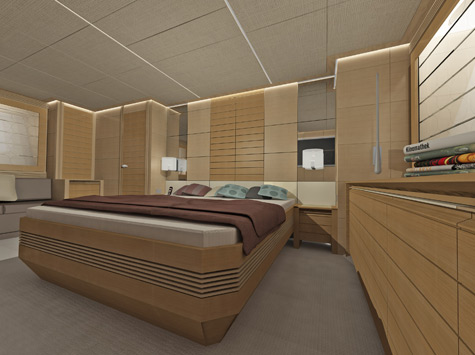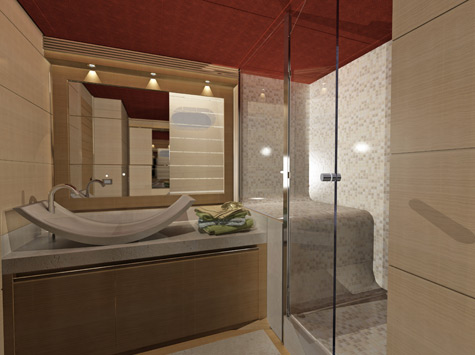 * * *
Related links:
Filippetti Yacht
Photo: filippettiyacht.com