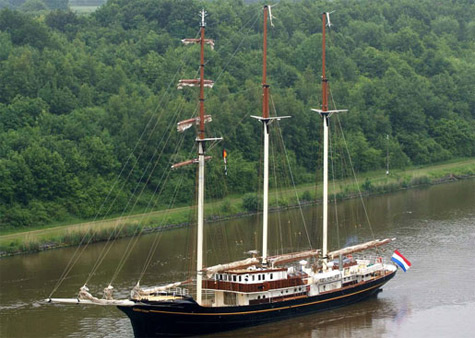 Balk Shipyard has completed the radical refit of the 70-metre research vessel Golden Lion. The three-masted schooner was originally built in 1937 and gained her fame as the sister vessel of a classic boat used by the Danish royal family.
Golden Lion was re-launched on the "Day of Urk", an event held every Whit Saturday to celebrate the unique heritage of this former fishing village.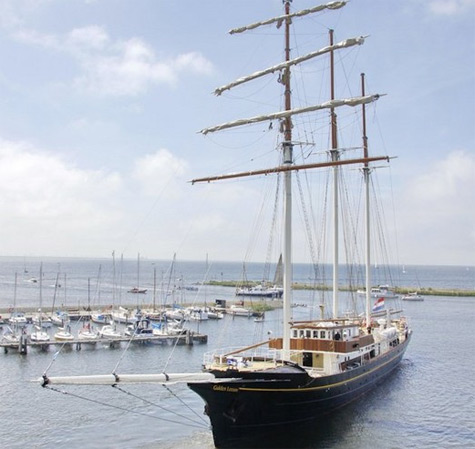 The current owners are experienced sailors, having previously run two renowned three-mast schooners, Swaensborgh and Hendrika Bartelds. After finding Golden Lion in Denmark in 2007 they brought her to Balk Shipyard for a comprehensive refit. The yard was responsible for all the metalwork and the vast majority of the technical activities.
The new Golden Lion sailing yacht will serve a dual function as a sail training vessel and a day sailer for up to 200 guests. All the original detailing that makes the boat so special has been carefully removed and returned onboard.
* * *
Related links:
Balk Shipyard
Photo: balkshipyard.nl