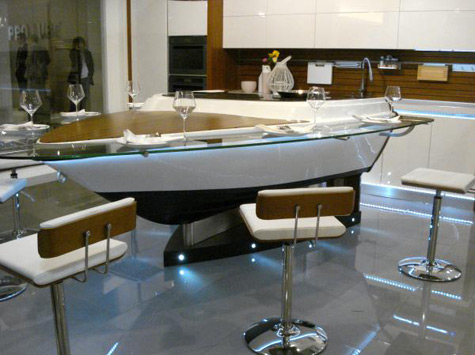 If you are keen on yachts as much as we are, you will certainly like the idea of the Italian design company AR-TRE. At the Salone del Milano 2010 AR-TRE presented one of the most spectacular furniture ideas – the kitchen design which looks like a boat.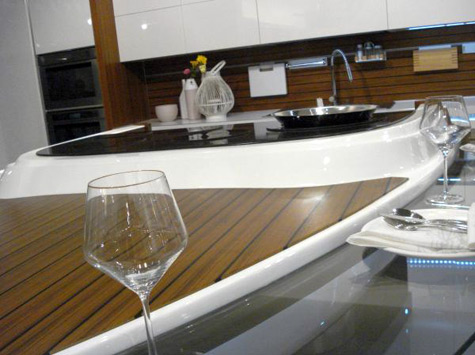 This amazing boat kitchen has an original look and a luxurious feel. The curvy, glossy table resembles the front deck of a luxury yacht. The mixture of glass and wood is very intriguing. The table is surrounded with a number of cupboards and chairs which successfully complement the amazing design idea.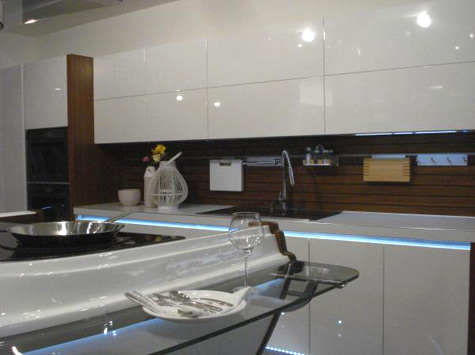 The only problem is that you need pretty large space to accommodate this boat in your house.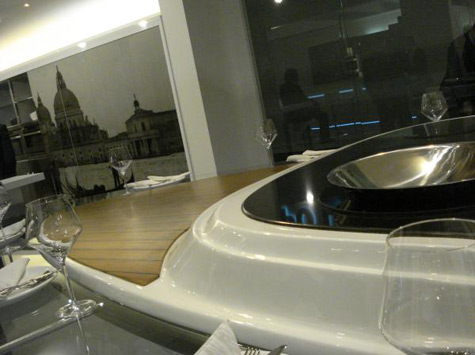 * * *
Related links:
AR-TRE