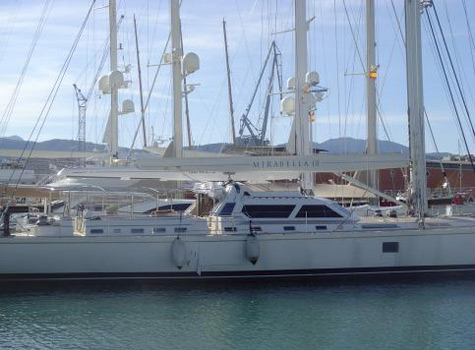 The superyacht Mirabella III has just completed it's refit and ready to sail the seas again. While many super yachts are refitted every day, there is something special about this one. Designed by famous yacht designer Bruce Farr, and constructed at the Concorde Shipyard in Thailand, the Mirabella III launched in 1994. Using ancient techniques, elephants were actually used in bringing her from the yard to water.
There are many things that make this vessel great. Not only is she part of a fleet of sailing yachts under the same name, but she is one of the most popular charter yachts in the Caribbean and Mediterranean, and it able to accommodate as many as ten guests at a time. This is not really what makes her so unique though. What does is the many Eco friendly advances that the Mirabella III incorporates into this superyacht.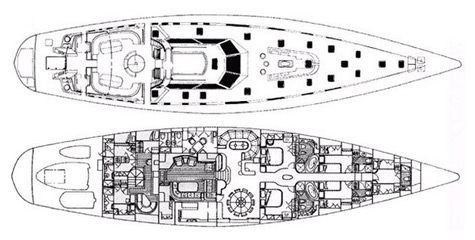 The Mirabella III only uses the highest quality green fuels, for both the generators, as well as the propulsion system, when she isn't under full sail. Systems have been installed, which process gray want black water, returning it to the sea in a bio-friendly condition, and the waste and other toxins are held in specials containers until it can be disposed of properly. One of the other specialties about this yacht is that when you are hitting the golf balls into the water with you nine iron, they actually dissolve and become fish food, contributing to a health marine environment. The owners of the Mirabella III also state that the carbon emissions of every liter of fuel that the yacht burns, he offsets by making donations to various certified United Nations projects around the world.
This superyacht is also a member of the Volunteer Observing Ships fleet, so when this charter is not taking passengers on luxury excursions, she is still working. She carries delicate infrared instruments, and other measuring tools, collecting data about the world's oceans and sending this information back the National Oceanography Center in Southampton England. This center monitors ocean conditions around the globe, in hopes to find ways to improve marine habitats.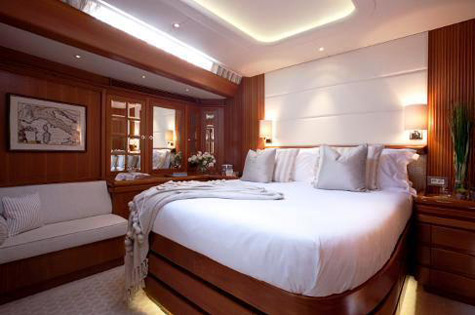 In addition to all the environmental improvements that have been upgraded and improved on the Mirabella III, other changes have also been made. There is a new swim deck, as well as a floating golf green. New decks have been installed, and the main saloon, as well as the five guest cabins upgraded and refitted, to provide the most luxurious accommodations.
This 135 foot super yacht was retrofitted by Master Yachts, a super yacht management company. They offer many different services, offer not only refits, but also new constructions, bespoke furniture packages, and even consulting and specialized troubleshooting, Master Yachts have given yacht owners peace of mind for many years, with qualified professionals that are well worth the money.
You can find out more information on Master Yachts, all the retros they have done, as well as an abundance of information on the Mirabella III online. There are several websites that have detailed information, and Master Yachts has their own website.
* * *
Related links:
Master Yachts