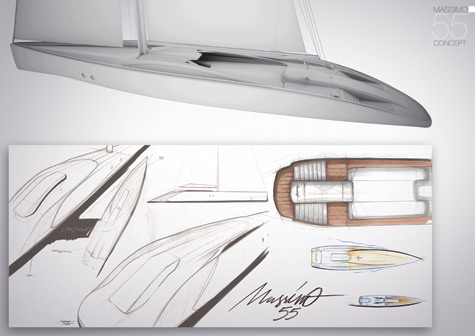 Serbian industrial designer Mladen Milosevic revealed a concept of the intelligent superyacht Massimo iS.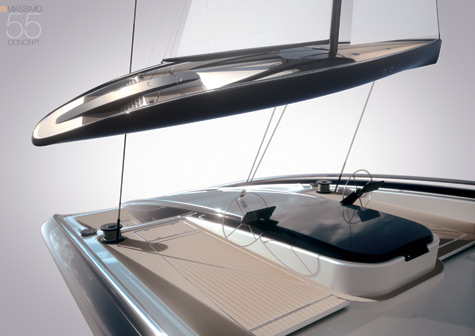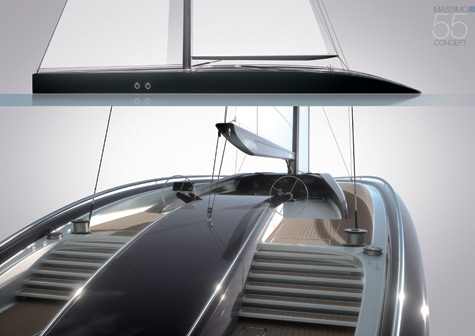 The 54.9m superyacht is based on a computer controlled surface which allows the owner to modify and organize the deck according to his wishes. The surface is very flexible; it is made of rubber and silicon layers. The hydraulic pumps, which push the surface into a previously selected shape, are located under these layers. A large sun lounge or a couple of small chairs can be created by a simple touch.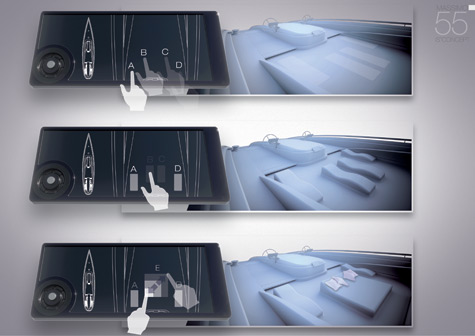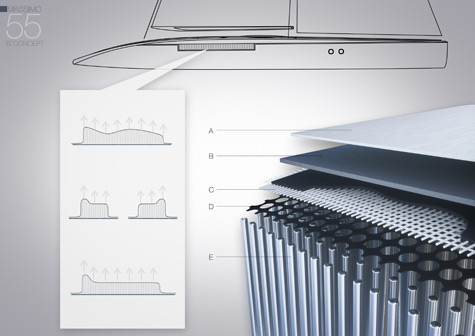 Mladen Milosevic is the supporter of the classic design school and is keen on vintage boats, therefore Massive iS project is the consolidation of the modern and vintage Italian design with a touch of high-tech innovations.
* * *
Related links:
Mladen Milosevic
Photo: Mladen Milosevic