Celestial Hope and Blind Date, the pride of the Heesen Yacht's fleet were each awarded with a Neptune trophy, the highest recognition a yacht builder could hope to receive. The ceremony took place in London's Gildhall on May 22nd.
Over 100 nominations were received for the 5th edition of the World Superyacht Awards. In the words of the Jury, the finalists "were well established series-production designs, whose detailed design and construction quality had been refined over the course of previous builds".
The Finalists were judged under the scrutiny of jury which was composed of 13 seasoned superyacht owners and two industry professionals.
The 47-metre Celestial Hope wins the "Semi-displacement or Planing Motor Yacht of over 40-metre Length" category and the 46,7-metre Blind Date takes the prize for "Displacement Motor Yacht Below 500 Gross Tons".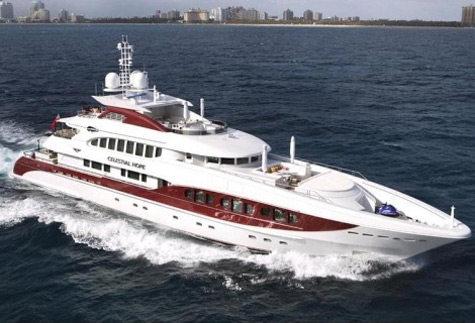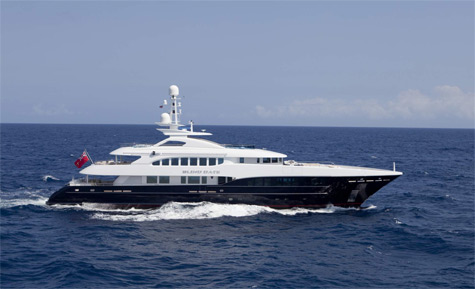 The Judges' Report stated: "This class contained seven finalists, five aluminium-built yachts and two constructed from composite that were built by leading yards in three continents. The secret ballot revealed the judges' preference for the Heesen-built Blind Date that blended high quality construction and excellent engineering with uncluttered deck spaces and an attractive, well laid out 'modern deco' interior offering a neutral pallet of colours by Keech Green, an interior design company new to the yachting industry".
"While the general arrangement of the vessel usually followed traditional lines, the division of space, the circulation plan and other practical features for both crew and guests was also considered to be extremely well thought out. The judges could also see from the very clear Owner's Statement that his requirements and original design objectives had all been met".
* * *
Related links:
Heesen Yachts
World Superyacht Awards